When asked about Search Engine Optimization (SEO), the first thing that comes to mind is using keywords on websites to appear at the top of search results. However, SEO is more than that.
SEO comprises various methods that you need to do carefully and perfectly. You never know when you are already crossing the danger zone that search engines have defined.
Getting penalized by search engines can happen to all kinds of SEO, including medical SEO. If you are new to this, know that SEO techniques fall into two groups — Black Hat and White Hat SEO.
---
Watch this video to learn more about the Digital Authority Partners approach to Medical SEO!
---
What Is Black Hat SEO?
In SEO, the black hat refers to a set of practices that intend to outsmart search engines. You can call them shortcuts, hacks, or tricks. They may work fast, but they do not exactly look good.
Black hat SEO hardly provides quality and reliable content and results are short-lived. It also drives away visitors, leading to a high bounce rate that Google penalizes. A Google penalty leads to an upgrade in Google's PageRank algorithm, reducing your website's ranking performance or perhaps delisting it.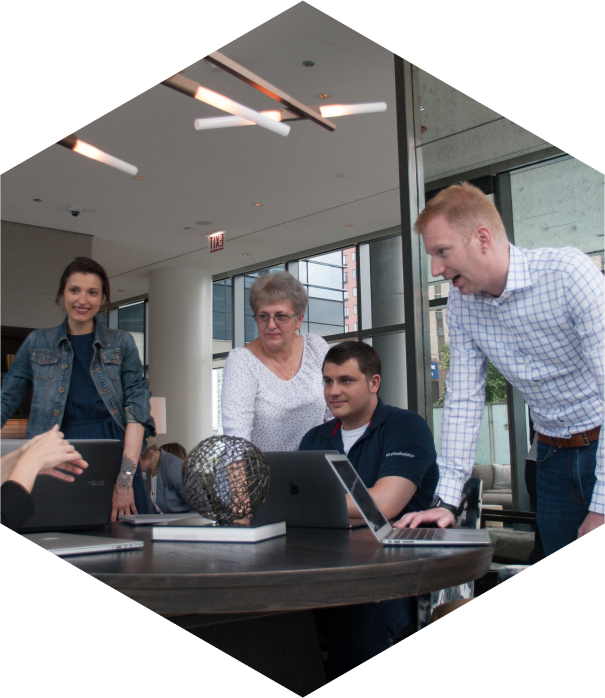 How Can We Help?

Fill out the short form below or call us at:



(888) 846-5382
Be sure to stir away from the following practices that fall under black hat SEO.
     Keyword Stuffing
This strategy involves cramming keywords into copies to the point that the content is no longer considered reader-friendly. In the past, it was the way to go when optimizing websites, but Google stopped it.
Nowadays, Google prioritizes high-quality content that is well-written, informative, and relevant. The search engine has set an ideal number of times you should repeat a keyword depending on the content's length.
     Plagiarized and Duplicated Content
You may have experienced reading an article only to realize that you have already read it. It is not because you have been to that page before, but because it has the same article minutes as the one you previously read.
Some websites copy or scrape another website's content. Some even just repurpose their existing content. Sometimes, they try to make it slightly different by deleting some lines. In past, you could get away with it, but search engines found a way to catch these websites.
     Misleading Links and Pages
Some webpages may appear to have relevant content, and search engines will rank them accordingly. However, when users visit these pages, they end up seeing content that is unrelated to their search. 
Other times the pages do not exist. Search engines refer to these pages as doorway pages. Websites just made them up to increase their ranking on the SERPs.
     Comment Spamming
This method happens when you bombard other websites' comment boxes with your link. Technically, there is nothing wrong with this practice. However, the links are often unrelated to the post.
Unfortunately for people who spam comments, there are now ways to counter it. Website hosts can now screen comments. They either alert the website owner or automatically delete the spam comment.
     Cloaking and Hidden Texts
These practices are similar to keyword stuffing. The only difference is you cannot see them. Web developers hide the keywords from plain sight by putting them on an image or simply making them invisible.
When you look at the page, everything may seem normal. However, once you go to the website's backend, you will see all the keyword stuffing. Search engines have a way of looking at what is going on behind the scenes and act.
     Link Schemes
One of the good ways to optimize your website is through backlinks. However, there are proper steps to build these links. They do involve a lot of work. So, many websites resort to shortcuts.
There are various link schemes to choose from: automated link posting, link buying, link exchange, link farming, and link selling. They can raise your ranking, but you can get penalized once caught.
     Unacceptable Behaviors
There are black hat SEO practices that are harmful to others. Some go as far as downloading malicious software like viruses on people's machines, compromising their data.
Other times harmful practices also target competitors by executing negative SEO techniques. For instance, directing spam links toward competitor websites to downgrade their performance.
What Is White Hat SEO?
There is no other way to describe white hat SEO other than to say that it is the properly-executed SEO. It employs strategies that search engines have approved. So, they can effectively bring you up the SERPs without any danger of getting penalized.
Unlike black hat SEO, this one centers on not just increasing a website's ranking. It also puts user experience at the top of its priority. Hence, more engagement and interaction will lead to a higher ranking on the SERPs.
Due to the need to balance the two, white hat SEO takes time to generate the desired results. Nevertheless, the outcome is definitely worth the wait. Here are white hat SEO practices to keep in mind.
     Conduct Keyword Research
Keywords are among the most critical elements of SEO. Without them, search engines do not have any basis for ranking your website. So, you must choose them carefully.
Picking the most popular keywords does not guarantee a higher SERP ranking or traffic. It would be best if you determine the correct string of words to use. Take advantage of available online tools to find out what they are.
    Optimize Page Titles and Meta Descriptions
Page titles and meta descriptions are the elements that people see when they scroll down the search results. They are also among the elements that search engines look at to determine your spot in the ranks.
So, it is crucial to find a way to add your keywords to your titles and meta descriptions. It may be challenging as you also have to curate compelling headlines and summaries.
     Create High-Quality and Relevant Content
Today, content is king. It is no longer enough to fill your websites with pages about your products and services. Your audience needs relevant materials to gain new information and knowledge.
A blog section on your website is the best place to put all of this content. If you make your articles compelling, people may hang around your website for a while, and that will help you increase your ranking.
     Use Headers That Contain Keywords
Organize your blogs in a way that will be easy on the eyes. You may have an exciting topic, but people tend to pass up a good article when they see big blocks of text.
Divide your content into sections and label them using headers. Not only will proper structuring help people find the information they need, but they can also put your pages on search results with your keywords.
     Acquire Relevant Links from Other Websites
SEO does not only rely on keywords but also links. Your content should have internal and external links. In addition, content from third-party websites should link to your pages.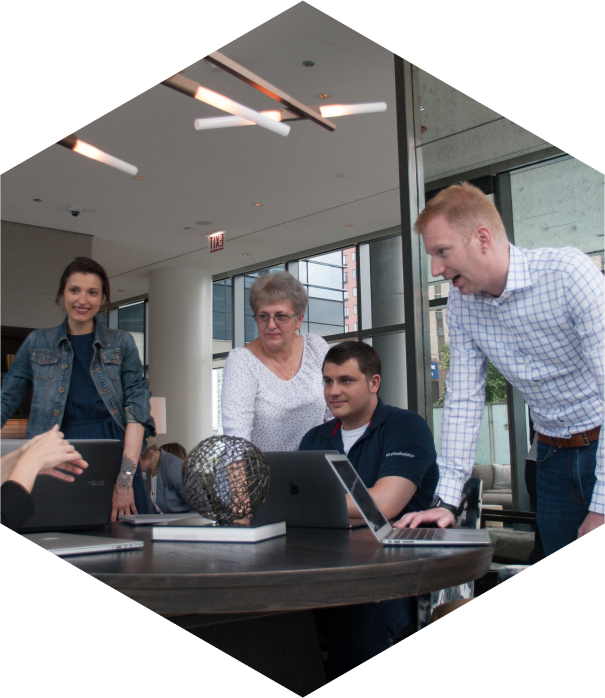 How Can We Help?

Fill out the short form below or call us at:



(888) 846-5382
Internal links are easy to acquire — you have to add at least two links of your previous content to your current one. Meanwhile, you can do guest blogging or accept interviews for inbound links from outside websites.
    Keep Your Website Design Simple
Websites should be aesthetically pleasing. However, the design should not be too complicated to the point that it will affect your website's performance. Avoid non-essential codes and large images and videos.
Speed and functionality are two essential qualities that can make Internet users stay on your website. Without them, people will get frustrated and leave your website for the next results.
     Prepare Your Website for Mobile Use
People can now access the Internet using their smartphones. So, your website should perfectly load on mobile devices. It will be more convenient for users as navigating on a small screen is different from desktops.
Besides, mobile optimization is now part of search engines' checklists. Google penalizes websites that are not ready for mobile use. Meanwhile, it merits those that fulfill the requirements.
Final Words
There are many ways how to optimize a website. However, not all methods can produce positive results. Some may even endanger your website ultimately.
When done by the book, SEO takes a long time to accomplish all your goals. That's why it makes sense why some websites resort to black hat SEO practices. But while these underhand tactics can help shorten the waiting, they can also backfire.
Instead, be patient and do everything right. The hard work and long wait will be worth it. You can bring your website where you want it to be, and it is going to be there for a long time.