When it comes to pay-per-click, or PPC, the difference between great success and abject failure can lie in the agency that you choose. A simple Google search for PPC marketing agencies yields millions of results — sorting the good from the bad, and the excellent from the adequate, can be a difficult task.
Here is our guide to determining who the best PPC agency is for you, so you can hit the ground running with your PPC campaign and not waste time and money on an agency that is simply not the right fit for you.
---
If you want to learn how Digital Authority Partners can increase your PPC effectiveness, watch this video!
---
Understand the Data
PPC advertising is, by its very nature, data-driven. That means that your agency needs to have a firm grasp on a range of metrics, with the ability to understand them and know how to improve them. These include, among others, the PPC core figures:
Number of clicks
Cost per click
Cost per acquisition
Click-through rate
Conversion rate
Average position
These are not simply buzzwords — they are the main ingredients in your pay-per-click advertising campaign. As such, these should make up a significant part of any reporting that your agency does, and they should also be used to inform any midcampaign adjustments or changes.
Keep It Simple
Marketing is all about communication. Unfortunately, though, some pay-per-click marketing agencies do not take this to heart when dealing with you, the client. This can manifest in data-rich reports that you cannot make sense of, or even a lack of timely updates.
Make sure before you sign-up for their services that you are going to have easy, open communication — reports that you can easily understand and discuss with your internal colleagues, and that arrive frequently and regularly. You need the data to be actionable by your internal team, so an agency that can (and will) translate the raw data into meaningful information is essential.
Know Your Goals
The point of hiring an external agency is to help you achieve something. Whether you are looking for increased traffic, more sales, or better-targeted ad spend, you need to know what you want before you can ask for it. A good agency will work with you to define these targets if you do not have a firm and detailed grasp on what is achievable, always taking into account your overall strategic objectives.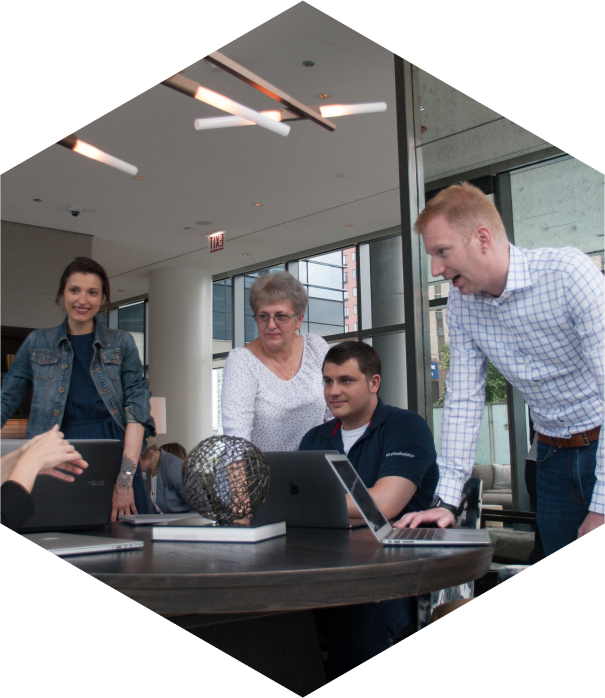 How Can We Help?

Fill out the short form below or call us at:



(888) 846-5382
There is a common mistake to avoid here, however; there are some agencies that will simply agree to your goals without question. That could mean that your targets are easy to reach (in which case a truly great agency will tell you and help you to set more aspirational goals), or it could mean that they do not truly understand the difficulties associated with what you are trying to do. Either way, they are probably not truly aligned with your company and invested in your success, which is crucial for a fruitful long-term relationship.
Previous Experience
A lot of agencies will have banners on their websites highlighting huge multinational companies that they work with. That's great we — all like to show off our big wins. However, the PPC agency that has Coca-Cola as an account is not likely to give a small business the kind of attention that they want; likewise, a smaller agency is not likely to be able to sufficiently service a huge multinational company.
Make sure that the agency you engage with has a portfolio of clients just like you: a similar size, the same kind of reach, and ideally the same sector in which you operate. You can usually see a list of current and former clients on the website of an agency as well as a range of case studies.
You should also check out any reviews that are published online for a better idea of the type of work (and successes) that the company has under its belt — take this opportunity to look more deeply into the exact type of work that the agency undertakes: issues that have been resolved, goals that have been reached, and any common complaints that previous clients have.
Google First
Google is the world's most popular search engine, and it is not even close. Over 95% of internet searches take place on Google, with over 3.5 billion searches conducted per day. It is natural, then, to focus your efforts on Google advertising — something that can be assured by choosing an agency that has been certified on Google Ads.
Google Ads can be easily and quickly integrated with Google Analytics, giving you a detailed, granular measurement of how your campaign is performing in terms of impressions, clicks, and conversions, and in real fiscal terms — your advertising spend in comparison to the revenue generated.
Auditing
One of the best features of pay per click from the advertiser's perspective is the fact that you can react and adapt. If something is not working out, or if better keywords come up midcampaign, you can change your campaign to ensure that you remain optimized and successful.
To do this, you need to make sure that your PPC campaign is being audited continually — otherwise, you can easily miss out on customers. When you cede control of your advertising strategy to an external agency, it can be easy to either forget about this step or assume that it is in hand: make 100 percent sure that auditing is part of the service being provided before you sign up.
Reporting
Your pay-per-click agency should also provide you with frequent reports that summarize the data into actionable intelligence. PPC lets you identify and track your target customer/visitor throughout the sales process — from the location they are in, how many times they have visited your site (or sites related to your preferred keywords), their demographic information, and other behavioral information.
This can, and should, be used to build a targeted PPC campaign that really hones in on your ideal customer profile — so it should be available to you and be a fundamental part of any strategic discussions with your agency.