If you are starting new internet marketing for your business, one of the first things to ask is, "Who's my target audience?"
This question is crucial in defining your target market for your new business. Identifying your target market enables you to narrow down your strategies depending on the characteristics, lifestyle, habits, preferences, demographic profile, economic status, food path, trends, and social factors of this specific group.
By delineating your target market, you can draft the language style, artistic styles, actions and movements, and perspectives of a persona that represents your target audience. For example, suppose you have a vast market and a huge brand to cultivate. Then, you will need to segment your target market and create personas to represent each group.
Having personas in your marketing strategy helps you write personalized and customized taglines, slogans, copy, content, and messages that resonate well with each group. Each persona is representative of your brand's target market. Specify their attributes. Your target audience will relate well to these characters. They can see their habits reflected in the personas' actions, speech, and movement.
If you are planning for a massive marketing campaign, then you can select a brand ambassador that embodies the attributes of one of your brand's personas. They can be instrumental in reaching out to the target audience and drawing them to your product or service.
The brand ambassador should also be cautious about reflecting its vision, mission, and core values to uphold the brand image and its reputation among its stakeholders. Defining your target audience for SEO is one of the critical assignments you need to work on. It serves as a foundation for your subsequent decisions for the brand. Researching the target audience for SEO requires time and effort. If already loaded with things to do in the company, you can hire a Las Vegas SEO Agency to do the work for you.
---
Want to learn more about the Digital Authority Partners approach to SEO? Watch this video!
---
Here are five ways you can define your target audience for SEO:
1. Delineate who will benefit from your product or service?
Reflect on the type of people who will receive your quality product or service. Then, think about your intended beneficiaries that serve as why you put up your company and the brand.
Define who inspires you to pursue this business and your intentions for these people. Next, select the type of people you want your brand to serve. Finally, list down all the answers and summarize at least three personas. 
2. What are the characteristics of the people who will patronize your brand?
After sorting the types of people who will benefit from your brand, the next thing you need to do is to research the attributes, personalities, behavior, and attitudes of these types of people.
Specify their preferences and name the food they like to eat, the clothes they want to wear, the places they want to go, etc. Then, list down all this information in avatars or capsules where you're starting to build the specific personas.
3. Where is their food path?
One crucial set of information to discover is where people find their source of income and how they can access food to buy. Trace where people work, where they purchase goods and necessities.
Additionally, track how they spend their day, week, month, and vacations. List down all the information and add these to the avatars of personas. Tracing the food path gives you an idea of how you can connect to them.
You can specify the key places and areas where to put your promotions, how much time, how frequent, and the specific hours. Knowing their food path gives you an idea of how to reach out to your  "busy" persona and provides you with the right timing to pitch in your promotional ad.
Integrating internet marketing with Search Engine Optimization (SEO) gives help here in specifying the most effective place and time to launch the promotion. SEO gives you the ace to reach out to your target market at the most suitable
4. What is their lifestyle?
Observe how your target market dresses, talks, and shops. It will help draw these and label the specific brands they prefer. Next, find common factors among the brands and list down how much these items are, the materials used, where they access it, and how they pay.
Listen to how your target audience speaks and jot down the specific words. Highlight the most frequent terms used. Trace the stores and shops they go to and find common factors such as location, the price range of goods or services, ambiance, and service processes. Summarize all the information and add these to the avatars. 
5. Who are their influencers?
Research the personalities, celebrities, authoritative people, and significant people that have a substantial influence on your target market's character, beliefs, preferences, decision-making, spending habits, curfew hours, travel restriction, travel, and movement limitations.
These influencers have a significant impact on how they decide on matters. Therefore, it is essential to measure the degree of influence these people have in their lives. Determine the age, gender, civil status, and economic status of your target audience. It is also crucial to determine the level of financial independence that each of your brand's personas has.
These factors will help you plan how to close the deal when your target market is about to decide whether to purchase your product or service. If your target market is a minority, you will also have to consider the parents' preferences and list what would make them buy a particular product or service.
The key is to determine who the decision-maker is and plan how your brand can appeal to this audience. 
After you have researched all of the information, summarize them and write the description of your target market. Segment this group into smaller circles as these will be the personas. It will be helpful to group them into at least three smaller ones. Label each group and write the specific characteristics that each persona has.
You can analyze the majority groups and observe common factors to help you segment your target market. 
After creating personas for your brand, it is time to plan strategic SEO internet marketing campaigns. You will use the information you have gathered to chart the techniques to capture their attention, reach their location, speak their language, and offer the most viable product or service that matches their needs.
It will be best to maximize the personas you have created by designing three personalized and customized messaging strategies. You will write three different scripts, taglines/slogans, copy, or content for each persona. 
Bear in mind that your brand needs to appeal to this specific persona through relatable content and inspiring images that persuade them to purchase your product or service. 
Identifying your target audience is a wise step for you to take during branding or internet marketing planning. 
Remember to abide by the government policy on data privacy and observe courtesy and ethics when interviewing people. It is best to secure permits, permission letters, and approvals from authorities before conducting interviews (whether online or offline).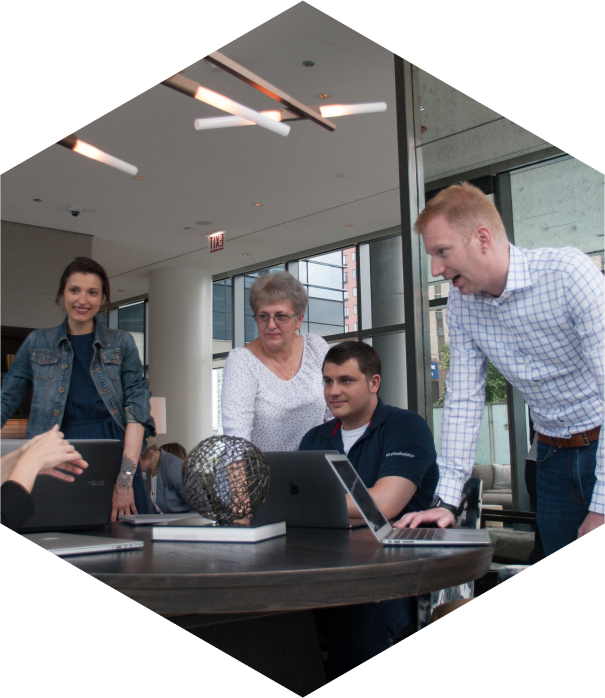 How Can We Help?

Fill out the short form below or call us at:



(888) 846-5382
New trends will come this 2022 as communication platforms evolve for businesses and social circles. Therefore, it will be best to have a dedicated SEO team to guide you with the technical aspect of SEO internet marketing and prepare your brand for the latest algorithms from search engines. 
To help you identify your target audience and craft an SEO digital marketing campaign, contact Digital Authority Partners.