There are many ways to market a business online, but what is the best way? All methods of marketing have benefits and drawbacks. Some methods are very popular, but their popularity makes it easier for competitors to sneak ahead of your business if they have some type of advantage like time, number of personnel, existing market position, or budget. Other methods may be less popular, but they may provide an advantage to the company that uses them because they are not as well-known. It is important to keep researching different marketing tactics before deciding which ones to use for your business. More importantly, it is important to work with an experienced and reputable San Diego Marketing Agency to determine the best way forward for your specific brand needs.
Digital Marketing tactics are the most effective way for companies to promote their products and services. The benefits are many. They include increased market reach for both the local San Diego area and a global audience, increased cost-effectiveness, easier and quicker implementation, and improved personalization to give your audience a unique touch that they have come to expect from trusted brands.
---
Want to learn more about the Digital Authority Partners approach to Digital Marketing? Watch this video!
---
Local Search Engine Optimization Efforts
 
Local search engine optimization (LSEO) is becoming increasingly important for small business owners in the modern world. Local businesses are more likely to appear in web searches when they invest in LSEO, but your success depends on a lot more than having a website with a few San Diego specific terms. There are many ways businesses can improve their chances of positive SEO ranking, including targeting geocentric keywords, claiming spots in popular business directories, and making content for local social media pages and groups.
A business directory is a type of marketing tool that lists the companies in a specific geographic area, generally sorted by the types of products or services they sell. Some, like Google My Business and Yelp, are global but have state and city-related sections. Maintaining consistency with your name, address, and phone number (NAP) across marketing channels is important for building brand recognition and establishing credibility. This greatly contributes to the success of local SEO campaigns and is one of the key tasks your San Diego digital agency can take care of for you. 
Content Marketing – Text, Video, and More
One way to stand out from the competition and create value for your current customers is by engaging in high-value content marketing and offering text, audio, graphic, and video content to them. This type of marketing is great for building brand awareness and customer engagement. Although site content, social media text posts, and blog articles will probably never go away, video marketing has become the most popular option due to its impact, high engagement factor, and versatility. More people access streaming video and YouTube than ever before in the history of Internet marketing or online entertainment. Also, research shows that people remember marketing messages longer from videos than display ads or text. 
Testimonials, Reviews, and Customer Feedback
Online reviews have become an essential component in the customer journey, influencing consumers to purchase, visit, or even consider a business. Word-of-mouth and direct recommendations from trusted individuals and sources remain the most common way people choose brands to do business with. In the absence of friends and family suggesting your company to everyone in San Diego, the best alternative is strong testimonials and reviews. Any customer feedback your business receives gives you data to reach more consumers, change product lines, modify customer service techniques, and alter general operations to better serve your target audience.
How can a San Diego Digital marketing agency help with this? No brand should need outside help to determine that selling high-quality products and services is a good business practice. Nor should you require an eye-opening new strategy to practice friendly and professional customer service. These things form the foundation of every positive review you get online. However, encouraging customers and clients to take the time to leave reviews is another matter. Effective communication and calls to action for gathering feedback need smart development and precise deployment if you want to benefit in the end.
Email Marketing – Valuable Content and Special Offers 
The best digital marketing agencies understand dynamic factors that affect consumer behavior. For decades, the oft-repeated refrain "The money is in the list" has held true, because email marketing offers some of the best returns on minimal investment. However, with an increasing focus on mobile access to the Internet and digital communication and increasing reliance on social media over more traditional forms of interaction, many companies are moving away from email marketing. Is this a mistake? 
The increasing focus on online shopping and digital business interactions, partially due to the Covid-19 pandemic, has led to a resurgence in the efficacy of email newsletter use. San Diego small businesses that collect consumer contact information can work with an experienced digital agency to segment people in different parts of the sales process and present valuable content, discounts, special offers, and more that will encourage more sales and service contracts.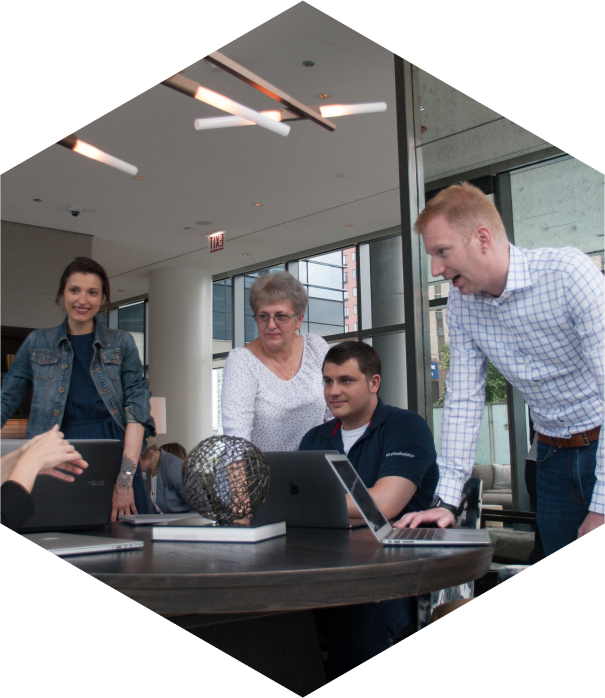 How Can We Help?

Fill out the short form below or call us at:



(888) 846-5382
A wide variety of digital marketing tactics performed by an experienced and knowledgeable San Diego SEO agency can propel your small or medium-sized business to the top of Google and other search engine result pages and into the hearts and minds of consumers in this California city. 
Ultimately, every company needs a unique and customized solution to their online marketing success. A long list of factors goes into every decision. Although things like LSEO, content marketing, social media strategies, building email newsletter lists, and ensuring positive customer feedback work for brands as diverse as a women's jewelry boutique and janitorial service, qualified marketing agency experts know how to compete in specific niches.
Are you located in Chicago instead? Visit our Chicago SEO agency to learn more about how our experts can help take your business to the next level of success.