Drug rehab SEO marketing is unique because you're catering to people who need accurate, helpful, compassionate, and often quick information. But getting more people to find your website is no easy feat. With many organizations providing services nearly identical to yours, you need to differentiate your brand and ensure your website gets found during internet searches.
That means you must engage in search engine optimization (SEO). Use these three valuable SEO techniques –
Creating quality content
Building backlinks for online promotion
Comprehensive marketing
– to optimize your website and promote your rank on search engine results pages (SERPs). If you're ready to update your drug rehab site, then let's go!
Drug Rehab SEO Has Changed Over the Years
Google's rules for drug rehab advertising changed in 2017 after health advocates became concerned about the rise of unregulated drug rehabilitation companies posting scam ads. All addiction treatment ads stopped for about a year.
Google released new rules in 2018 that required changes in how a drug rehab company advertises on the search engine. That prompted many companies to seek professional help from agencies specializing in substance use rehabilitation SEO, so that they could acquire better SERPs rankings.
3 Top Online Marketing Techniques
People use the web to look for information on drug addiction treatment. As a rehab center operator, you want them to perceive your website as the best source of this information. Of course, you must help them find your website first. Below are the three best online marketing strategies to help you get started.
     1. Content Is Still Relevant in Online Marketing
Some people may seek local drug rehab centers or outpatient addiction groups. Be sure your website appears in the search results by keeping your content relevant.
Make your site relevant by providing details on drug addiction, like the different treatments available and what people can expect from rehabilitation. Your content should give potential clients a positive experience to make them return for more information.
Great content helps you gain traction on social media. Share your content on your social media page. Interact with your audience, learn more about them, and gain their trust. If your content is interesting and relevant enough, they will share it, raising your site's visibility and building authority.
Here are some tips to improve your content.
Create long-form content to show your expertise in drug rehab topics and your industry authority.
Use infographics to summarize important drug addiction data for people to understand and share easily.
Include podcasting to drive better audience engagement and help you build loyal followers. Later, repurpose podcasts into written content.
Use interactive content like quizzes, calculators, animated infographics, and e-Books about drug addiction rehabilitation to improve engagement.
Add videos, a proven effective marketing tool. In fact, US digital marketers spent some $55 billion on video ads in 2021. This spending could increase to $78 billion by 2023.
     2. Promoting Online Reputation With Backlinks
Most marketers spend up to 10% of their budgets on backlinks. An excellent backlinking strategy can also help promote your drug rehab website significantly. But the key here is not the number of backlinks but their quality – because the kinds of sites that link to you and their content matter.
Say your article on drug rehab program enrollment gets links from two high-authority websites. One page's content is about drug addiction and references you as a "good resource," while the other is about street fashion. While the latter may drive traffic to your content, it is the first page that promotes your reputation.
If more pages like the first one link to your content, search engines will perceive your site as an authority on drug rehabilitation. This helps you rank higher in the SERPs.
Here are some tips for creating a powerful strategy.
Reclaim any unlinked mentions of your brand. Use Google Alerts to find pages that mention your business or brand on news sites, social media, and blogs.
Have your website mentioned in "Best X" lists in your industry. This will reinforce your authority, encourage more people to try your services, and earn more backlinks. Email the website owner of the best X articles for mentions.
Reach out to bloggers, influencers, or news writers. Use outreach emails to pitch information that will add value to their readers and, at the same time, gain you backlinks from them.
Create free tools such as quizzes, calculators, and template generators. Use Google search and find out what tools will appear when you use your keywords, and build a similar one that's more customizable and with a better design.
     3. Focus on All-Around Drug Addiction Marketing
Patients looking for drug addiction resources want a site with everything they need. They want to find details fast, from the latest information about drug rehabilitation to how to talk to a real person and potentially enroll.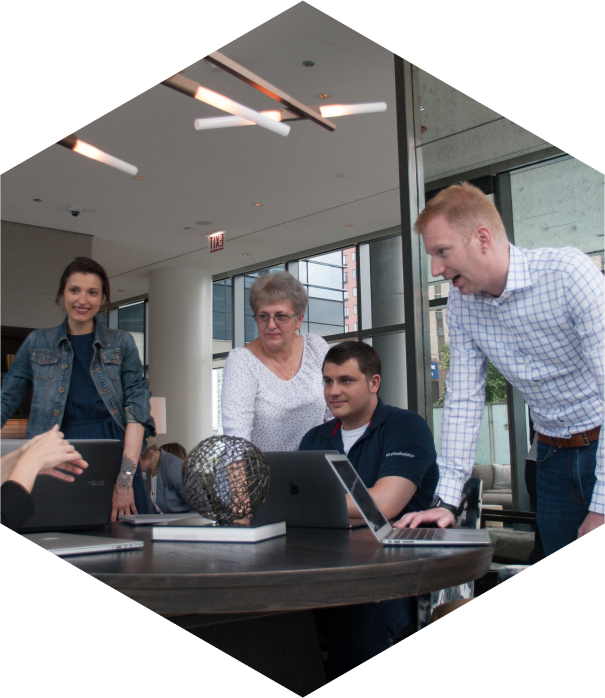 How Can We Help?

Fill out the short form below or call us at:



(888) 846-5382
Optimize your website by offering comprehensive drug addiction services to enhance the user experience (UX). Remember that UX is a Google ranking factor, so the happier your clients are with your website, the better you rank on SERPs.
Try the following tips:
Research what your audience needs in a website. Use Google search to find related topics about drug addiction help, treatments, therapies, near-me searches, etc.
Explore different kinds of content to engage your patients better. Don't limit your content to blogs. Add videos, forms, and other visuals.
Add your phone number, address, and email on every page. Make it easy for your site visitor to reach you by making your contact information available on all your pages.
Offer live chat services. People may not have time to scroll through guides and watch videos. They need someone to help them immediately with sound advice, especially during emergencies.
Show photos or videos of your treatment facility. Patients and their relatives want to see your facilities before deciding. Have a page dedicated to photos and videos about your rehab center.
Introduce your staff and experts. Set up your "About Us" to show profiles of your team members, from staff to doctors. Video introductions would be extra helpful.
Include information about your rates. Don't leave your clients in the dark regarding the price of your services or about how health insurance works with your rehab. They will appreciate transparency, so include your rates on your webpage.
Add information about your therapies and affiliations. These will also help your clients decide whether to go for your rehab services or with another rehab center.
Summing Up
Leverage drug rehab SEO for better SERP rankings. Create quality content, build backlinks, and use comprehensive marketing to help your clients make good decisions regarding their drug rehabilitation needs.
With good drug rehab SEO, your target clients can easily find you. But doing it alone could be tricky. Partner with a digital marketing expert to ensure you get the most out of your SEO strategies. Call Digital Authority Partners and let's get things started.