If you want to start a digital marketing company, you should consider what a top PPC Agency offers to see if you have what it takes to compete. Helping business owners promote their products and services online not only requires an extensive knowledge base but also a unique level of dedication to ongoing learning, long-term efforts, and exceptional customer service. You'll need a business plan outlining everything, from the services you provide to the costs you charge, and from your target audience to the capital you'll need to fund your launch.
---
If you want to learn how Digital Authority Partners can increase your PPC effectiveness, watch this video!
---
Do You Have the Skills to Be a PPC Expert?
It takes more than just the desire to earn money from your own business to become a PPC expert. If you don't have a strong understanding of the marketing process and research needed for anything from keywords to competitors, you might want to decide whether launching an agency is the right idea. Before getting into the detailed guide about how to start this type of business, take to a minute to self-analyze and truly determine if you have what it takes to provide future clients with great results and ROI.
Advantages of PPC Agency Ownership
Starting any type of business gives you a high degree of flexibility when it comes to working hours, location, and the type of clients you take on. It is possible to just start a PPC agency as a part-time venture. You can spend a mere several hours per week or hit every day with a full-time schedule, depending on your availability. Just remember you may not be able to attract enough clients at the beginning to give up your day job.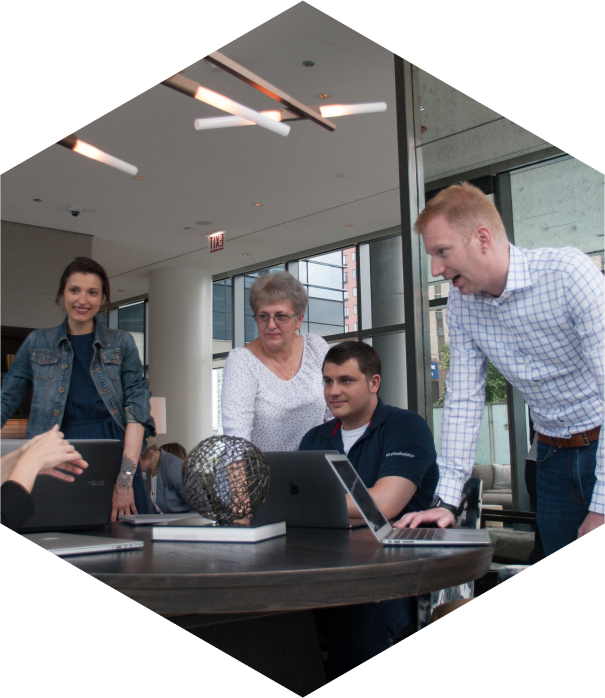 How Can We Help?

Fill out the short form below or call us at:



(888) 846-5382
Marketing agencies are incredibly scalable businesses. As you learn more or take on more expert employees, you can offer additional services and improve your value among target clients. A great advantage of PPC agency ownership is that it's easy to retain clients as long as you deliver results.
Disadvantages of Owning a PPC Agency
There are considerable disadvantages that come with PPC agency creation. More people than ever before want to start their own companies. Many online businesses focus on marketing, so competition is high. If you don't have the knowledge and skills to impress, you may struggle to get clients. Also, since PPC results are not always immediate, your contract terms and subsequent payouts may take a while to yield profit. It takes a lot of time to perfect each brand's campaign, and clients may not be as patient as you want. Pay-per-click advertising services don't offer the opportunity to make passive income either.
Choosing a Name and Brand Identity
It is time to create your agency brand. This should start with a business name. Make sure that no one else is already using your name to ensure you can get a top-level .com domain name registered. Remember that the company name is an important part of making the right first impression. Consider the services you will provide and your target customer base.
Along with a name comes your brand identity. What is your unique selling proposition, the element that sets you apart from competitors? Perhaps you focus on fast results or exceptional consulting services. Make sure your brand name, your slogan or motto, and all content, copy, and marketing copy align with what you really want people to know about you.
What Services Will You Provide (and What Will You Charge)?
In the beginning, you'll probably focus on only providing PPC services unless you already have a team with diverse specialties and enough funding to for a larger launch. Besides listing your options for clients, you also need to figure out how you will package these services and what you will charge. Will you offer to consult per hour or figure rates based on projects? Will you allow clients to pay a monthly retainer for a certain amount of help or stick to payments at the time of service?
Estimated PPC Agency Starting Costs
How much will it cost to launch your business the right way? At the very least, you need to have a top-level domain name, professional website hosting, a well-designed site, payment processing, and marketing in place. A PPC agency doesn't require office space, especially for a solopreneur. A home computer with a dedicated email address works great for simple startups.
On the other hand, if you want to make a huge splash in the pay-per-click consultancy or ad setup services market, you'll need a lot more funding before and after the launch. Other expenses include accounting and payroll software, printed letterhead and business cards, CRM software, design programs, secure cloud storage for client information and files, business licensing and legal fees, and expenses related to the marketing campaigns you create for your business.
Many entrepreneurs start by using their own savings, lines of credit, or getting a small business loan. Whether you intend to seek outside capital or not, you should always start your PPC agency planning with a complete and professional business plan.
Create a PPC Agency Business Plan
A proper business plan involves multiple sections with precise and in-depth information. They include an executive summary, business objectives, a list of the services you intend to offer, marketing information, an analysis of competitors and the industry at large, a description of regular operations, your leadership team data, and a full financial analysis of startup capital, expenses, and revenue forecasts. If you approach the small business administration or your bank to apply for a loan or line of credit, these aren't only necessary but also organize all essential information that gives you a guide for successful PPC agency creation.