Offering a healthcare app is a fantastic way to keep patients engaged. Not only can apps help maintain long-lasting patient relationships, but they can also enable healthcare providers to provide instant care.
While more than two-thirds of the largest U.S. hospitals offer mobile health apps, only a tiny percentage of patients actually use these services. It can be easy to develop an application, but it's hard to create a high-quality healthcare app that patients will actually want to use.
As it turns out, there are several specific features found in healthcare apps that doctors should take advantage of if they want their patients to download their apps. To help with your healthcare app development, we have gathered the most critical features that patients look for in a healthcare app.
---
100+ companies trust us with their mobile app development needs. Watch the video below to learn why.
---
Basic Functionalities
Patients do not want to spend a lot of time figuring out how to use your app. In fact, if your app is tricky for them to navigate, they will likely look for an alternative provider that can offer a more straightforward solution.
You should create a well-functioning application. It should include the basics such as scheduling, accessing information or prior visits, and medical care reminders. Patients will have a much easier time using your services, encouraging them to use your application for a longer time.
Simple User Interface
Patients do not want to spend time trying to navigate complex menus or dig through your app to find the information they need.
If you create something that is aesthetically pleasing and extremely easy for patients to understand, they will be much more likely to download and use your services. Don't be afraid to offer a streamlined and simplified interface.
Compliance with HIPAA Rules
The Health Insurance Portability and Accountability Act of 1996 (HIPAA) is a series of regulatory standards that protects patients' personal information while also upholding patient safety. 
Make sure that your app is compliant with HIPAA rules before releasing it onto the market. This way, not only will your patients know that their information is safe, but they will also feel confident providing you with the proper access to their healthcare records.
Providing the Right Information
Patients want to know that they are getting the best and most relevant information when they use your application. Therefore, it is essential as a healthcare professional to offer necessary resources and advice to your patients through your application. This will lower the number of visits needed and establish your practice as a more reliable resource.
This does not mean that you need to provide information on every medical topic. But you should include the most critical information you need your patients to know. This may include in-person visit guidelines and tips on following prescription instructions or diagnosis solutions.
Making It Easy to Connect with Professionals
One great advantage of having a mobile app is the ability to connect patients with doctors and other healthcare professionals directly through the app. Patients want to know that they can immediately contact their healthcare team and receive an answer just as instantly.
Through your app, you can offer telephone appointments, eliminating the need for an in-person visit. You can also set up reminders so that patients will never miss another appointment. 
This will allow them to message their doctors instantly with general questions they might have about treatment or diagnosis. The more accessible you create the application for your clients, the easier it will be to establish an ongoing connection with them.
A Community Within the Application
Patients also want to know that there is a place where they can get support from other patients who are going through the same thing. So it is also vital to offer a community that encourages open discussion and questions without feeling intimidated or afraid of judgment from other patients.
In addition to helping one another, offering an interactive community within your app can strengthen connections between you and your patient. It is a great way to keep patients updated with the latest treatment options. You can share testimonials from others who have received similar care. It empowers patients to feel that they are receiving the best treatment possible.
Offering Wellness Tracking Abilities
One of the most effective ways to offer support and connection through your app is by incorporating wellness tracking features. Not only does this keep things organized for your patient, but it also enables you to create meaningful relationships with them throughout their care.
Wellness tracking features include providing a calendar for scheduled self-care activities, reminders that tell patients when they need to schedule their next appointment, and the ability to track symptoms or lifestyle changes that could indicate illness. 
Offering Both iOS- and Android-Compatible Apps
Since the healthcare industry is moving toward electronic medical records, it is even more critical than ever to make your app available on both iOS and Android platforms.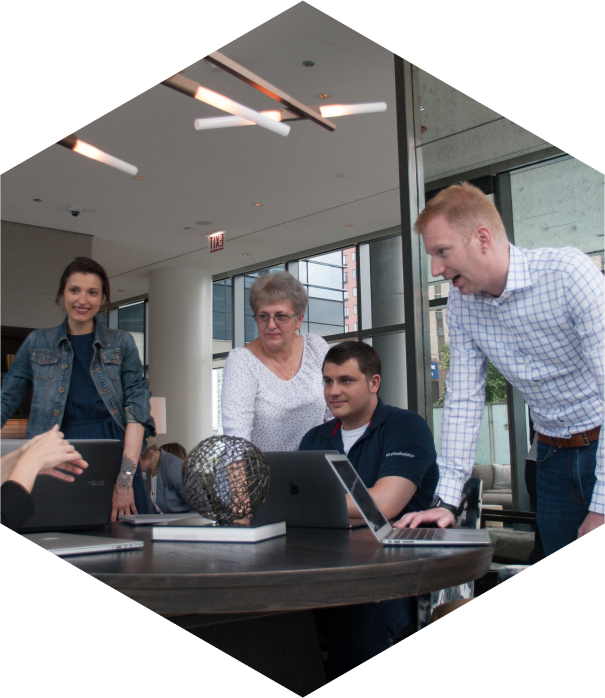 How Can We Help?

Fill out the short form below or call us at:



(888) 846-5382
The vast majority of smartphones are now created with these two different operating systems. So if you are planning on marketing your application within the healthcare realm, you need to make sure that patients can access your app regardless of the platform they use.
Integration with Wearable Devices
One of the biggest trends in mobile health is wearable devices. Apps on your smartphone track these devices. They help provide analytics around how many steps you have taken during the day, how much water you have drunk in a week, or even what kind of temperature changes you might expect in certain weather conditions. This will help you stay updated with your patient's daily life to integrate care with technology better.
Conclusion
Even though healthcare app development can be challenging, the rewards are worth it. By implementing the right features into your healthcare app, you can keep patients engaged and maintain long-term patient relationships.
If you are looking for an experienced app development team to help you build a top-rated healthcare application, Digital Authority Partners is here to help. We can provide healthcare software development and even custom design for an application that is ideal for your audience.