Fitness and wellness tech has seen a remarkable rise in popularity. From its early beginnings of step counters, manual calorie tracking, and basic wearable fitness technology, its demand is now so high it has to cater to ever-evolving needs.
Throughout lockdowns and the pandemic, people craved the outdoors, the stress release of exercise, and the endorphin release of a lung-busting workout. However, with gyms closed, exercise time-limited, and the constant reminder of unhealthy people being more susceptible to illnesses and COVID complications. As a result, many sought to improve their overall health, fitness, and well-being.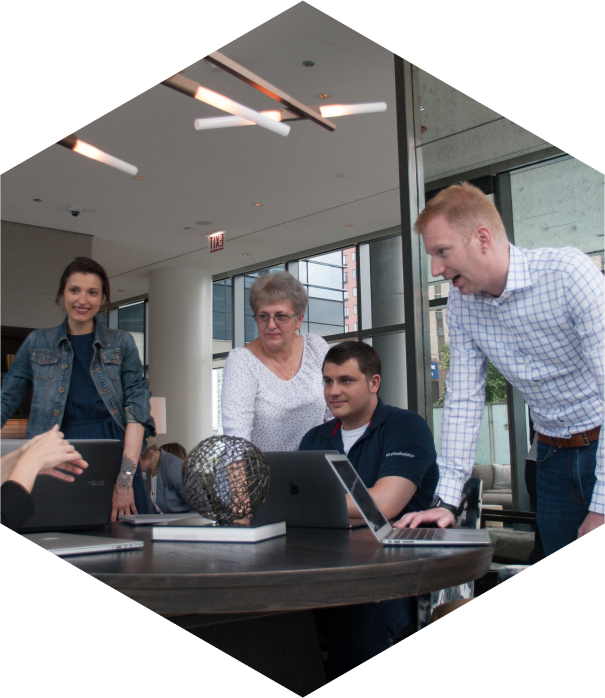 How Can We Help?

Fill out the short form below or call us at:



(888) 846-5382
Often, people struggle to maintain a healthy exercise and well-being routine, citing excuses of not having enough time to do the workout they had planned. The introduction of apps and tech makes these tasks easier and holds people accountable for their actions. Additionally, it shows them data focussed on their goals and informs them when they haven't achieved what they were supposed to.
So, without further adieu, let's look at the latest health and well-being technology trends taking over the industry.
---
100+ companies trust us with their mobile app development needs. Watch the video below to learn why.
---
Wearable Fitness Tracker
By now, you've already heard of these wearable gadgets that give you detailed information about your heart rate, calories burned, sleep patterns, elevation climbed, and much more. Wearables have emerged from the early adopter stage of the product life cycle. However, they are very much in the mass market stage, with 19% of Americans now wearing fitness trackers. 
Whether you're watching your calorie intake vs. what you burn, your doctor has concerns about your heart rate, and you're making attempts to reduce it. Or, you're training for a marathon and following a strict running schedule – wearable fitness technology will make your journey abundantly easier by tracking your progress and providing critical data analysis.
The AI Personal Trainer
When gyms closed, personal training sessions moved to online video calls – others took the opportunity to further advancements in the abilities of their trainer app. These AI-driven apps take your body type and information about your workouts, such as the weight you lift, and formulate personalized training programs for you to follow. 
Once you've input your information and goals, you'll receive a plan detailing how often you should work out and what the workout entails. The app will automatically update to factor in your improved strength and fitness levels as you progress.
However, many people opt to use the services of a personal trainer for motivation and accountability. Apps are beginning to counteract this and incorporate features to replace the physical presence of a PT.
Home Fitness
Gone are the days of exorbitantly expensive home treadmills, lightweight exercise bikes and cross-trainers, and flimsy weight racks you were scared would fall on you. Instead, smart home fitness technology gives you the experience of being out in the real world amongst other fitness enthusiasts, replicating your gym or group exercise activities.
One example of this is Peloton, with its smart bikes and treadmills. This technology brings personal trainers and other workout class attendees into your own home, giving you the motivation and fellowship of a real-life spin class or running club. In addition, they track all of your performance data, unlike many bikes you'll get at a spin class or if you don't use wearable tech when you're running. 
Additionally, cycling apps such as Zwift offer cyclists the opportunity to hook their indoor bikes up to their technology that replicates real-world routes alongside others around the world. This feature brings an added dimension of fun and competition to what is traditionally a dull and lonely exercise.
Mindfulness & Meditation
Lockdowns, school closures, working from home, and limited social interactions have caused a wave of mental health issues to arise amongst many demographic groups. During this time of change, many people have turned to the powers of meditation and other mindfulness activities to refocus their minds, process feelings, and lead a more fulfilling life. 
Implementing a lifestyle that focuses on mindfulness and well-being is challenging. Not only do you have to introduce these new habits and activities, but you also need to extinguish the old ones that were causing you to feel so low. 
That's where well-being technology apps come in. These apps give guidance, structure, support, and reminders to tackle all kinds of mental health diagnoses. Reportedly, over 3 million individuals now use meditation apps daily, demonstrating the rise of its popularity over the past two years.
With many projects in the early stage of user introduction, we'll soon see health and well-being apps diagnosing stress, depression, and mental health-related illnesses.
Fitness In The Workplace
Employers have become more conscious of their employee's physical and mental well-being. The introduction of technologies that enable them to gamify and incentivize a healthy lifestyle has made it easier than ever. Often integrated with or classed as HR systems, companies can now give their team members friendly prompts to take a break from their screen, remind them to move around because they've been sitting too long, promote walking or cycling to work, and much more. 
Companies will continue to use tech to promote healthy lifestyles. For example, another gamification method links with wearable tech for step counting contests or racing to cover a certain distance within a month – with participants rewarded for their efforts. Essentially, all of the well-being and fitness technology mentioned above will likely become part of workplace culture.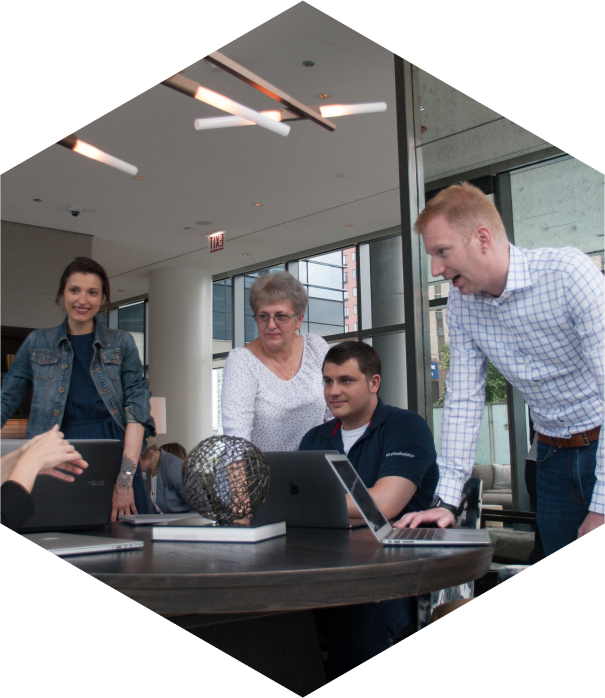 How Can We Help?

Fill out the short form below or call us at:



(888) 846-5382
In Summary
Fitness, well-being, mindfulness, and health are of paramount importance. Competition in this area is growing, meaning the technology will continue to advance. People's need for information, data, and answers will allow this industry to grow even further. If you're looking to create your fitness and well-being tech, check out our healthcare app development team.