You've spent years honing your skills and refining your craft – you're the best dentist in the area but are struggling to find new patients. Chances are, you're pretty much invisible online. But, no matter the service you provide, today's customers are looking for you online – their first port of call is going to be to search for dentists near me.
If you've got a website, you'll be battling it out for the top organic SERP positions via SEO, but to get an extra leg-up, PPC for dentists can be your route to beating the competition to the patients.
While search engine optimization (SEO) gives you long-term benefits and exposure to your website, PPC provides the ability to take the prime position in SERPs. Let's discuss why dentist advertising strategies should include PPC and how you can get started.
---
If you want to learn how Digital Authority Partners can increase your PPC effectiveness, watch this video!
---
The Benefits of Dentist PPC Advertising
What you'll learn from this article is that PPC isn't all about budget and bidding the most for a particular keyword. However, if you implement all of our suggestions, it does give you a method of cost-effectively buying your way to the top of search rankings.
Overall, the best online marketing for dentists will include PPC. It increases your brand awareness, improves traffic to your website, drives conversions, and generates new patients. So, how do you do it?
     1. Keyword Research
Your first port of call is to dive into some data. There are a few different types of keyword research for beginners, providing invaluable information for discovering the perfect keywords for your PPC campaigns.
Why do organic rankings matter? If you're on a strict budget, you don't want to overspend to position your ad for a keyword that you appear in position 1. Tools such as Semrush give you the ability to type in your domain name, and it will show you which keywords you currently rank for and in what position. Then, you can leave them out of the upcoming campaigns you will create.
There's a high chance your competitors are ranking for keywords you aren't. So repeat the process above but using their domain names, cross-reference, and pick out high-volume keywords that you don't rank highly for, if at all – these are perfect for your dentist PPC campaigns.
Now you've assembled a list of potential keywords to use, head over to Google Keyword planner. When you input your chosen keywords, you'll be presented with other recommendations, the average cost per click and the search volume of each. Pick out which keywords you'd like to use, select them, and you can begin building a campaign there and then.
     2. Start Building Campaigns
The structure of PPC campaigns is as follows:
Campaign > Ad Groups > Keywords > Ads & Extensions
Let's outline a sample campaign. You may offer services to kids in your local area and want to create a campaign specifically for pediatric dentistry. Ad groups are a great place to separate your services by location – we'll use LA as our example.
The next step is keywords, where you'll use the keywords you've researched previously. Finally, ads are your time to create compelling clickable content, which we'll discuss next.
Campaign: Pediatric Dentist
Ad Groups: Los Angeles, Long Beach, Anaheim, Palm Springs
Keywords: pediatric dentist Los Angeles, Los Angeles children's dentists, emergency kids dentists, etc.
Ads & Extensions: Keep reading to find detailed information about ad content.
     3. Write Enticing Ad Copy
The success of your ads relies on the quality of your copy and the layout of your ads. But, unfortunately, you've got a minimal area to entice patients to pick you over the dentists competing around you, so how can you do it?
Usually, picking a dentist comes down to location and the services they provide, which is why in our example above, we used both. As the most critical factors in choosing a dentist, you need to get them into your headline and description.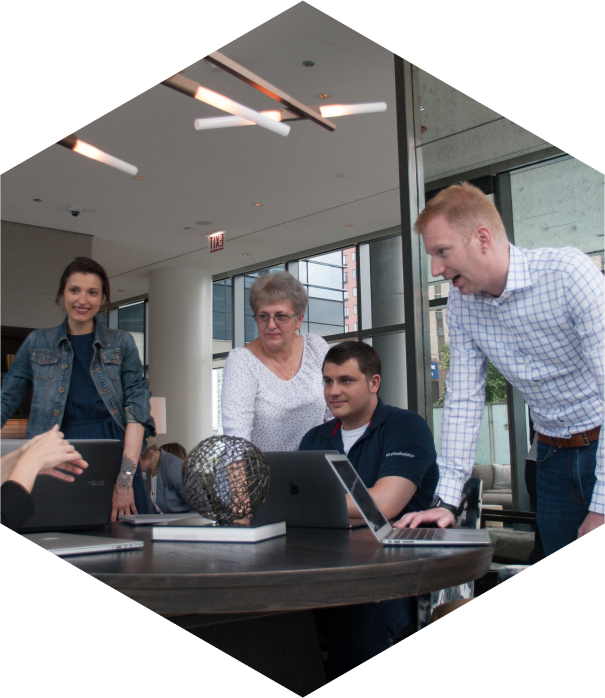 How Can We Help?

Fill out the short form below or call us at:



(888) 846-5382
If you search for a pediatric dentist in LA and present with two competing ads, one title 'The Best Dentist in Los Angeles' and the other 'Specialist Pediatric Dentist in LA' – which one are you most likely to click? Creatively structuring your campaigns allows you to produce highly-specific ad copy.
     4. Ad Extensions & Call Only Ads
PPC adverts make it easier for patients to get in contact with you. Using site links and extensions, you can add further information and links to your website, so users can find the information they need quicker.
According to Statista, 63% of paid Google search clicks were mobile. So with the vast majority of your audience using this search method, you can build call-only ads, allowing search engine users to click on your phone number directly from the search results.
These features are handy for users, but you're also likely to see more patients converting, especially if your competitors aren't using these features.
In Summary
PPC management for dentists doesn't have to be complicated. Once you have the foundations of a solid campaign structure, you can build out various ad groups, keywords, and ads that speak to every type of patient you serve.
While SEO is vitally important, it can take a while and a lot of work to see results. So if you're looking to up your dentist marketing game to see quick results – PPC should be top of your list of channels to use.
While you may be used to traditional methods, digital marketing for dentists speaks to the modern-day patient. By providing search users with results that match their query and an easy way to contact you – when people are busy and impatient, this first impression will set you apart.