Hiring a digital marketing agency can be a stressful process. If you haven't hired an agency before, you'll want to know how to make the most out of your experience.
For the purpose of this article, we'll assume you've decided on hiring an agency, but maybe you're comparing prices, services, and potential results. We'll talk about the ins and outs of working with a digital marketing agency, and how to get the most out of your partnership.
We'll cover what you should be thinking about before you hire an agency, best practices while you're working with your partner, and the off-boarding process.
---
Want to learn more about the Digital Authority Partners approach to Digital Marketing? Watch this video!
---
What You Need To Know Before Hiring an Agency
Communication is key when choosing a digital marketing agency. You'll want to discuss the following with your potential partners as a way to ensure you're on the same page for working together. If you're not communicating effectively, then there might be mistakes made along the way. As a business owner, you should avoid miscommunications because that path leads to long-term wounds. 
Typically, most marketing agencies have their own processes. In addition, every business is different. When your agency asks you questions about your business, it's important to be detailed with your response. This is mutually beneficial for you and the agency since the more they know, the more they can help.
     1. Strategy
Before discussing anything else, you'll want to talk about the overall strategy the digital agency is bringing to your business. In most cases, they'll ask you questions about your business to learn more about your revenue, lead methodologies, and marketing funnel. As mentioned before, you'll want to answer with as much detail as possible. The digital marketing agency is not your competitor, they're your friend. 
The strategy depends heavily on your goals as a business. An outstanding agency will aim to base its strategy around your business objectives. If you want more leads, you're likely to get help with content creation alongside SEO. 
Looking for digital marketing? Visit our San Diego Digital Marketing Agency. 
Once you've discussed the overall strategy and plan, you'll move to price.
     2. Pricing
For digital marketing services, pricing is completely dependent on your business. An example of a job of low-tier pricing would be a one-time, website redesign. If you're looking for a complete SEO package, the pricing will likely be a monthly retainer that includes analysis, content creation, and technical SEO optimization. Pricing depends on your goals, needs, and the type of business you own. 
Discussing pricing upfront will give you an idea of the costs. In addition, you'll be able to compare prices across agencies to ensure you're getting the most value for your dollar. 
     3. Testimonials
Next, make sure to ask the agency about their past clients. Sometimes the agency you're talking with has worked with a business just like yours! You'll get a sense of their experience level, skillset, and results. 
Most agencies today have a full page dedicated to their past work, usually labeled "case studies." We highly recommend browsing through this section to get a feel for how the agency works, what they have done in the past, and potentially what they'll do for your business. You'll always be able to view that page on or off the phone call. 
How To Get the Most Out of Your Digital Marketing Agency
     1. Expectations
Assuming that you've moved forward with a digital marketing agency, you'll want to discuss expectations before signing contracts, sending payments, and getting started. Knowing (in detail) what work will be done, by which dates, and why the work is being done is crucial to creating a healthy work environment. 
Make sure to ask lots of questions about their processes. Leading with a question that starts with, "Why," is a way to ask about potential results. Digital marketing agencies truly want to help your business grow and succeed. 
     2. Scheduling
Coinciding with expectations, you'll want to schedule regular calls to touch base with your partner. Sometimes the agency you work with will automatically do this, but you'll want to make sure this happens once a week. Calls establish a baseline for what the agency has done and plans to do regarding work. 
In addition, deadlines are central to staying on track. They work best when both parties come to an agreement about dates and times. 
     3. Data Analytics
In digital marketing, analytics is the most important part of finding success. It's how you know what to do. It's how you know when to change your strategy. It's how you know your business is on the right track. As a business owner, you may have been tracking certain data yourself. When talking to an agency representative, you'll want to ask about their data tracking and analytical process. 
Looking for a digital marketing partner? Visit our San Diego Digital Agency.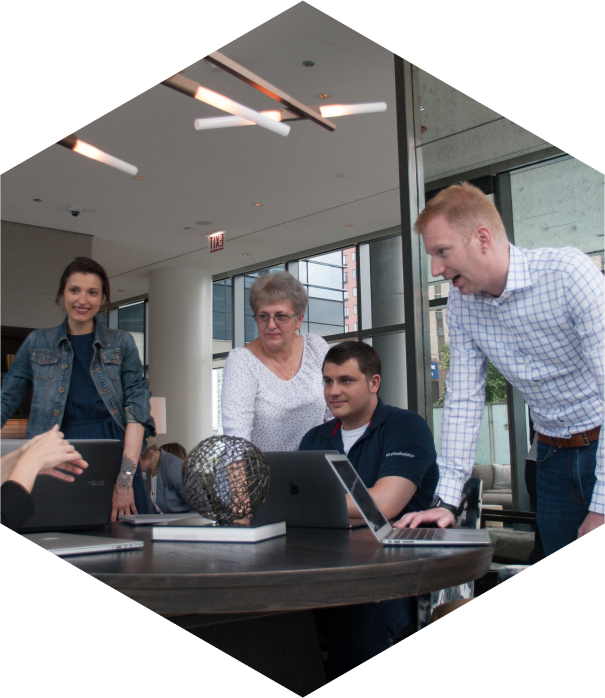 How Can We Help?

Fill out the short form below or call us at:



(888) 846-5382
The process of data analytics is how your business will see major growth over the next six months. Of course, the analytics you track is dependent on the strategy your partner is using. SEO will have the most to offer in terms of data. 
Here's an interview talking about data, why it's important, and how it's the future of marketing.
Off-boarding Your Digital Marketing Partner
Thinking about the off-boarding process shouldn't start as you're finishing up work. Outlining an end date prior to even beginning is beneficial for a variety of reasons. First, you'll have a dedicated timeline of the work that needs to be done, ensuring your partner will stay on track. Second, thinking about the end results at the beginning of working with the agency keeps them motivated. In the end, you'll want to see how your expectations compare to the results. Worst case scenario, you might want to continue working with this agency, or potentially hire another agency to get the results you wanted. 
When working with a digital marketing agency, it's paramount that both parties remain on the same page throughout the process. Active communication is the most important factor in having a mutually beneficial relationship. 
If there was only one thing you took away from this article, it's that effective communication will lead to the best results for both your business and your digital marketing partner.
Are you located in Chicago? Visit our Chicago Digital Marketing Agency.