Google call-only ads are an excellent way to create more traffic for your business. With stiff competition in many industries, companies need to be readily available to customers. Globally, more than 90% of users access the internet through their mobile phones. A phone call is often the best way to connect with prospects and customers.
Unfortunately, most marketers using call ads struggle to track them properly for conversions, and many don't know how to set up Google call ads in the most optimized way to get more data from leads.
---
Want to learn more about the Digital Authority Partners approach to Digital Marketing? Watch this video!
---
Do It Your Self or Hire an Agency
Google Ads is a pay-per-click (PPC) advertising platform. The platform is highly competitive as businesses bid for the coveted spots on search engine results pages. A Google ads agency knows the ins and outs of marketing on Google Ads and will get you the most for your money.
Alternatively, you can research the necessary information on your own. To get you started, we have collected data on what call-only ads are, how to get started with your business's ad campaign and optimize these ads to maximize return on investment (ROI) for your business.
What Are Call-Only Ads?
Whenever you look up a business using the Google search engine, you will find that many of them don't just list their website and directions but also a call option. Call-only ads encourage users to call a business and only show up on devices that can make phone calls. When a user clicks on the call-to-action button of this type of ad, they will directly call the business instead of being redirected to their website.
On Google call-only ads, you will find the following information:
Business name
Phone number
Website URL
Approximately 80-character description field
When users click on call-only ads, they aren't directed to a specific landing page but to their dial pad with the business phone number already displayed and ready to be called.
You may also opt to expand call-only with specific extensions, including:
Location extensions
Structured snippet extensions
Callout snippets
Before You Get Started
The great thing about call-only ads is that they are set up to only display when a business is open, meaning you won't have to worry about call charges outside of business hours. To get started with creating call ads on Google, set up your reporting correctly. Not only should you receive calls from your pay-per-click (PPC) ads, but you should also track whether they convert into actual sales. Google's native call tracking reporting will help you know whether your calls came from your call-only ad.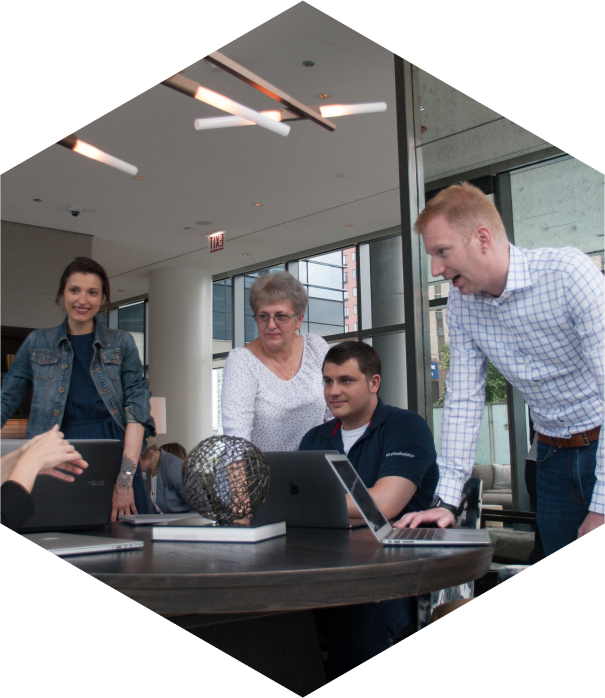 How Can We Help?

Fill out the short form below or call us at:



(888) 846-5382
Not all your calls will result from your call-only ads; some will come via other forms of advertising, including word of mouth. You will need to know the origin of the calls your business receives. You need a call tracking and attribution tool to track every inbound call. Whether you generate leads through calls, forms, or live chat, attribution software is an absolute must-have to calculate your conversions correctly.
Setting up Call-Only Ads in 7 Easy Steps
You may worry that setting up call-only ads is daunting. However, following the instructions listed below, it will be reasonably straightforward. Once you've integrated PPC call tracking to track conversions, you can get started.
Follow these simple steps:
Click your Google Ads dashboard
Select Ads in the type list, and then Call-only ads
Pick Add call-only ad
Choose a campaign and ad group for that ad, and click Ok
Go to the edit panel to add any additional information, such as the phone number and description
If you plan on collecting data on your ad's performance, enable Call Reporting
Go to Conversion action to count calls as conversions
How To Optimize Your Call-Only Ad Campaigns
To maximize your return from your call-only ad campaigns, make sure to follow these tips and tricks:
Use the right keywords – You've heard it before; keywords matter. It pays off to invest some time and energy to identify the exact keywords that will result in calls. Use keywords that include phrases like near me or open now. While you can use many excellent keyword search tools online, you can also look for competitors using call-only ads and their keywords. Also, search for the keywords you believe in applying to your ad on your mobile phone and see what comes up.
Run your ad at prime times – Every business has a different prime time. While restaurants have prime times just before lunch and dinner, events and attractions may have theirs on Fridays and weekends. Whenever people are most likely to be looking up your business and calling is when you should be running your call-only ads.
Test your ad – Since the total character count (70 characters) on call-only ads is limited, you have to develop concise ad engaging text that will entice prospective leads to give you a call. How do you do that? By testing different versions of your ad copy and determining the best-performing ones.
Target the area around your business – From hospitality establishments to tech gear, many customers are looking for products and services and would prefer to purchase them locally. It makes sense to display your ads in the areas closest to your business to reduce your ad cost while increasing your chances of receiving calls.
Track, track, track – As mentioned before, it's crucial for you to track your calls and conversions. Otherwise, you may be spending money on ads for nothing. Your goal in using call-only ads is to increase revenue. So, make sure to use a platform that tracks which calls lead to conversions to determine whether you are meeting your targets.
Bottom Line
Think with Google revealed that 60% of smartphone users contacted a business by calling them through the click to call option, indicating the importance of calls to mobile users, which means they are also crucial to the businesses. Marketing researchers estimate that phone calls have a 30-50% conversion rate, a substantial difference from clicks 1-2% conversion rate.
Google's call-only ads have incredible potential to increase your revenue and grow your business. Call-only ads may be what your business needs to increase traffic and drive sales conversions.