The healthcare industry constantly evolves with discoveries, new diagnostic procedures, and breakthrough treatments. Businesses and organizations in this industry rely heavily on the web to connect with their audience and inform them of new and critical developments.
If you belong to this industry, consider healthcare content marketing to promote your practice or business. This guide will help you create better content marketing campaigns with the following fresh ideas:
Create a content marketing strategy
Focus on your audience, not your brand
Highlight your expertise
Use content that speaks to your patients
Create content with a personal touch
Monitor content progress
Remarket your content
Do you want to learn more about what your marketing strategy can be?
Let's go!
     1. Create a Healthcare Content Marketing Strategy
You may be using content marketing to promote your brand or increase your website traffic. But no matter your goals, you need a well-defined marketing strategy to ensure you're on the right track. A system is crucial, especially if you're working with a content team.
Creating content and throwing in some keywords to rank your site seems easy. But this tactic is outdated. Without a clear content strategy, you might end up with content that doesn't connect with your patients or doesn't align with your marketing goals. Use the following tips to develop your content marketing strategy.
Meet with your team and brainstorm content ideas.
Use content planning tools such as Asana or Trello.
Make sure your goals are clear to all your team members.
Ensure that your team can contact you for any questions, revisions, and concerns.
     2. Focus on Your Audience, Not Your Brand
Creating content can get you carried away. Often companies produce content focusing on their brand, company, or recent award or achievement and neglect the essential part of content marketing — their audience.
More people turn to the web for answers to their health questions. So, focus on your audience's needs, pain points, and behaviors. If creating content for a clinic or hospital, highlight how your audience can benefit from your services and facilities.
For instance, explain how patients get care with your imaging center (MRI and CT Scan equipment) that helps quickly diagnose their symptoms. They no longer need to travel far to get first-class medical care.
Creating updated and helpful content is another way of focusing your content creation campaigns to benefit your audience. A few techniques to consider:
Experiment with different content types, styles, and platforms.
Create well-formatted, easy-to-read, and understandable content.
Use relevant keywords that help search engines efficiently index and rank your content.
     3. Show Your Expertise
Help your audience find the right specialist or provider by highlighting your expertise in your content. Ensure that when patients look for answers to their health questions, you'll be there to offer accurate information. Having defined expertise helps you create targeted marketing strategies.
For instance, dentists specializing in cosmetic dentistry don't need to bother making content about pediatric dentistry or general dentistry. By publishing content about teeth whitening, veneers, and other cosmetic procedures, they zero in on their audience and engage them with the best content.
Use videos to promote your expertise. A 2022 survey revealed that 32% of video marketers use videos to promote brand awareness and attract new clients. Here are more tips to consider:
Create content using reliable references.
Develop unique and helpful content like research studies, reviews, white papers, etc.
Include customer testimonials and reviews in your content.
     4. Use Content That Speaks to Your Patients
The time will come when you'll wonder what else to publish. If you post content daily, you'll eventually feel you've run out of topics to discuss, especially when creating blog content.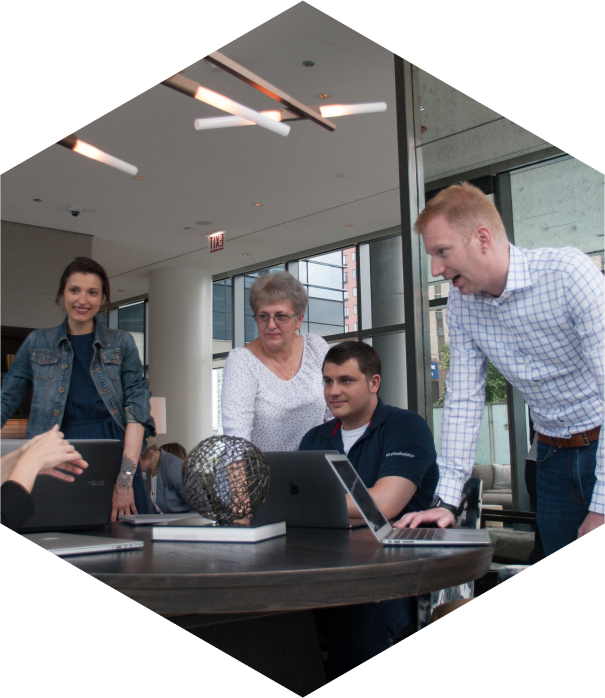 How Can We Help?

Fill out the short form below or call us at:



(888) 846-5382
One of the most effective ways to keep coming up with content ideas is to develop content that speaks to your customers. What topics do your patients talk about? What are they searching for when it comes to health and wellness?
Answer these questions by searching online using your target keywords. It's as simple as going to Google, typing your target keyword, and watching Google auto-populate the box. The box shows commonly searched phrases related to your target keyword. Use them to generate new content ideas.
Meanwhile, here are other health-related issues that appeal to your audience.
Pain: It could be physical or emotional pain, pain relief, chronic pain, etc.
Health tips: These are tips about healthy living, diet, weight loss, exercise, etc.
Women's health: This may include pregnancy, menopause, breast cancer, etc.
Stress: It could cover stress relief, causes, treatments, programs, etc.
Heart disease: Consider prevention, diet, exercise, drugs, etc.
     5. Create Content with a Personal Touch
Healthcare content marketing works best if it has a human touch. Most patients feel hesitant, afraid, or uneasy about using online content. On top of accurate information, they seek some reassurance or simply a listening ear. The human touch connects you with your audience better.
Incorporate the human touch into your content by reassuring your patients that you're ready to assist them or guide them in making the best choices. More specifically, do the following:
Send personalized emails and social media communications
Use surprise gifts or discounts for your audience to have a memorable experience
Leverage customer service to get to know your customers
     6. Monitor the Progress of Your Content
Monitoring engagement and other metrics is challenging but rewarding. Doing so helps you determine your marketing efforts' strengths and weaknesses. Use your findings to make the changes you need to create better and more engaging content that aligns with your goals.
The best way to monitor your content is by using reliable content marketing software like Hootsuite and Sprout Social. These tools let you monitor and manage different types of content at once and across various platforms.
     7. Remarket Your Content
Add value to existing content to repurpose it for new or future campaigns. Say you have COVID-19 content that received fantastic engagement. Remarket it by updating the details, adding long COVID-19 symptoms, vaccines, and new infection data.
The success of remarketing content depends on how successful the original content is. If the original post received good online views and support, your audience would likely look forward to updates.
Other ways to repurpose content include using it in your newsletter, online course, or classes, publishing it as social media posts, and more. With your creativity and resourcefulness, you'll never run out of fresh content for your audience.
Summing Up
Boost your healthcare content marketing with these top tactics for creating better and more engaging healthcare content. Consider developing your content marketing strategy by focusing more on your audience and highlighting your expertise.
Create content that speaks to your patients and has a personal touch. Also, don't be afraid to remarket your content. It is a practical way to preserve content engagement and authority.
Do you want more fresh tips on content marketing for healthcare? Contact Digital Authority Partners today.