If you're looking into hiring a fractional CMO, you're probably already familiar with their responsibilities. An individual who heads up your marketing efforts but is outsourced and not directly employed by the company. There is a multitude of scenarios when you should hire a fractional CMO. However, the common misconception is that they're only for struggling businesses who need to turn their fortunes around. In fact, businesses at every stage of growth, decline, or plateau could do with a fractional CMO, depending on their circumstances.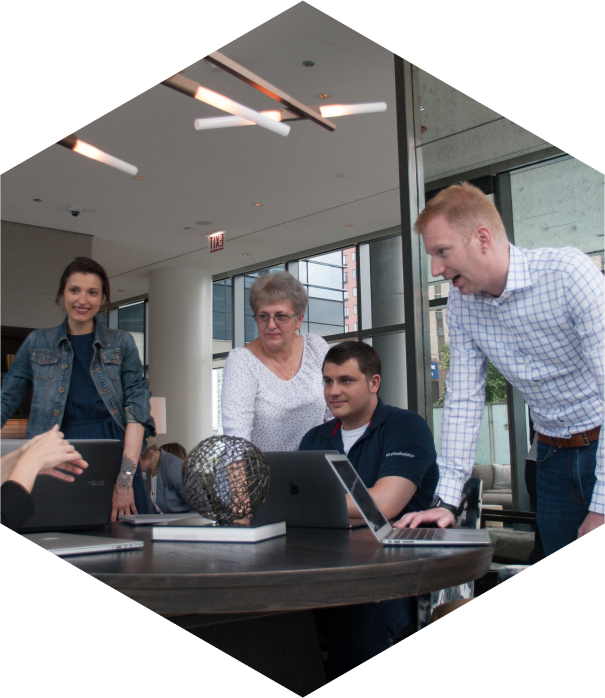 How Can We Help?

Fill out the short form below or call us at:



(888) 846-5382
Let's discuss a few of these scenarios, finding out what a fractional marketing director would bring to the table and how your business would be better off for it.
---
Wondering what a Fractional CMO can do for your business? Watch this video below.
---
Your In-House CMO Has Left for Another Company, and You Need Interim Leadership Until You Appoint Someone New
Hiring for any C-Level position is a long-winded process. The person you select has got to be right for the business, and often there are long notice periods for candidates who already hold positions in another business. With that said, leaving your marketing department leaderless for 6-12 months can be catastrophic for a business. 
This is where an interim fractional CMO steps in. It is a cost-effective way to have someone knowledgeable and experienced guide your marketing department through a time that would traditionally be incredibly difficult. While they won't be there to make drastic changes like tearing up your strategy and developing a new one, they will ensure consistency and quality. Better yet, they will be in place to ensure a smooth transition to your newly appointed in-house CMO.
You've Never Had a CMO, Your Business Is Growing, and You Need Experts On Board to Help
Yes, we're saying you might need a fractional CMO when your business is successful and exceeding expectations – you're shocked, right? For most small to medium-sized companies, the need for a CMO is minimal as there isn't enough C-Level business activity to warrant employing one. However, there comes a stage for all growing businesses where some form of C-Level marketing input is needed. 
Bringing an experienced head into the boardroom on an outsourced contract basis can be the difference between your business handling growth like a pro or falling by the wayside. At this stage, a fractional CMO is perfect. They've worked with many businesses like yours before and developed highly successful strategies that have seen them progress even further. Better yet, as you're getting your first experience of having a CMO within the company, what better way to do it than a non-committal way, where you can easily sever ties if things don't go to plan, and you won't lose out on a lot of money.
Your Business Has Become Stagnant, and the Marketing Department is Struggling to Meet Your Demands
It often happens within many small and medium-sized businesses where you think you've nailed down all your departments, but marketing seems to struggle. That's likely down to the ever-changing digital landscape and marketers being tasked with learning new skills and platforms at a rate that isn't possible. You need someone who can come in with a fresh perspective, analyze your current marketing efforts, bring new ideas to the table, and elevate your marketing team to the same level as the rest of your business.
Within smaller companies, marketers are thought to be a jack of all trades – they juggle many platforms without being an expert in any. While this is impressive, there comes a point when you need specialists involved. Over their careers, fractional CMOs have built an impressive network of connections – to who they will turn to and collaborate. This network will be able to activate the exciting new ideas and strategies created by your new factional Marketing Director. 
Your Business is Underperforming, Leads Aren't Coming in, Sales Are Low, and You Need a New Route to Market
So, you're thinking of tearing the strategy up and starting again – now's the perfect time for a fractional CMO. As they work on a contract basis, external to your payroll, this short-term solution is perfect for a business in need of a quick fix and a change of fortunes. At this point, you haven't got the cash to risk appointing a full-time CMO, but you aren't going to survive without one.
Firstly, a fractional CMO will come into your company without any bias and with experience of saving many other businesses from the brink of extinction. Secondly, they'll be able to analyze what you're doing with fresh eyes, clearly pinpoint where you are wasting valuable dollars, and where you need to inject all your efforts to turn the business around. Finally, they're proven leaders – they'll galvanize your team members, motivate them, and empower them to perform at their best. Alongside the benefit of their incredible network of connections, a fractional CMO could well be the best and most likely way you're going to turn your business around and make it sustainable and successful.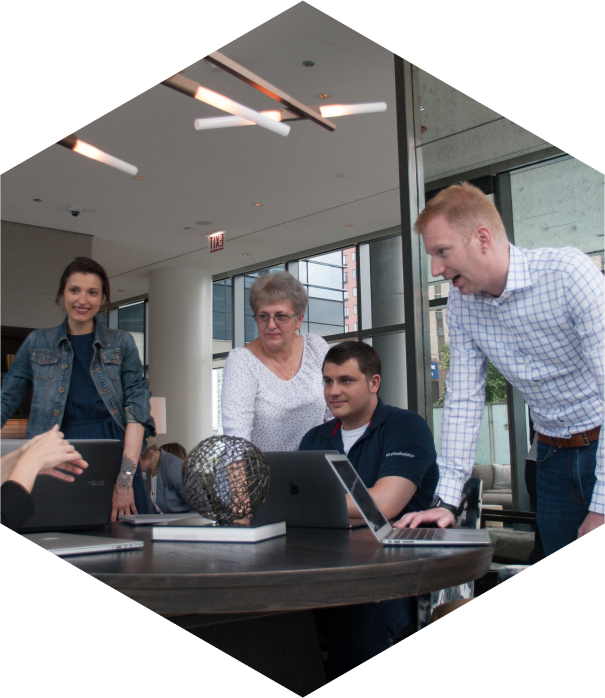 How Can We Help?

Fill out the short form below or call us at:



(888) 846-5382
In Summary
There's no one-size-fits-all approach for knowing if you need to hire a fractional CMO or not, there are pros and cons of fractional CMOs, and every scenario is different. It requires critical analysis and someone brave enough to make the decision to outsource a C-Level position. What is clear though, is if you do hire a fractional CMO, not only will your marketing department benefit, your entire business will reap the rewards. You never know, it might even inspire you to have the debate of in-house vs. outsource marketing, and you could end up building an entire fractional marketing team – who knows?