When creating paid ad campaigns, you've probably considered the help of a PPC agency. You may also be choosing between a freelancer or a PPC consultant. Let's find out which is better for your business. This article focuses on the differences between a freelancer and a PPC consultant based on:
Recruitment
Reliability and Long-Term Growth
Knowledge of Various PPC Processes
Industry Experience
Getting the best help with PPC can significantly improve your traffic and lead quality. Are you ready to find out if a freelancer or a consultant is better?
Let's begin!
---
If you want to learn how Digital Authority Partners can increase your PPC effectiveness, watch this video!
---
Recruiting a Freelancer vs. a PPC Consultant
Freelancer or PPC consultant? Which should you hire? Recruiting a freelancer is very different from getting a PPC consultant.
     1. Freelancer Recruitment
You can hire a freelancer through sites like Freelancer.com, Upwork, Fiverr, and SimplyHired. Post a job ad on these sites, indicating the job details, applicant requirements, and a short introduction about your company.
Once your job posting goes live, wait until someone applies for the position. Ask for samples of their previous work. If possible, give a test related to PPC to gauge the candidates' know-how. Screen applicants further with an interview.
Thoroughly screening the applicants helps you find the best fit for your company. You need a freelancer with the right skills, knowledge, and diligence to create your campaigns. The exact steps for screening apply to hiring a PPC consultant. However, finding the right freelancer for the job takes a lot of effort and time.
     2. PPC Consultant Recruitment
It is easier to hire a consultant from a PPC agency. You don't need to create a job posting to find a consultant. Simply visit a marketing agency website and inquire about their paid ads consulting services. A simple Google search with the words "PPC consultant" or "PPC consultant in [City]" will give you several agencies to reach out to.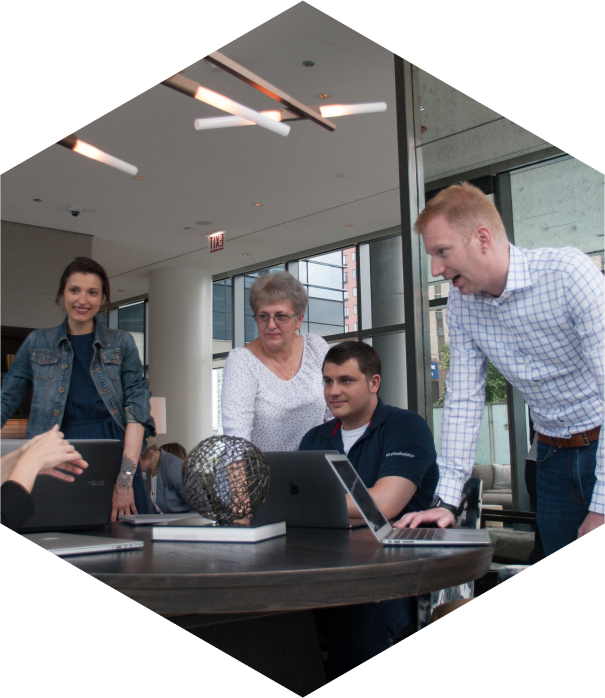 How Can We Help?

Fill out the short form below or call us at:



(888) 846-5382
Request a proposal from at least three consultants. You may ask for a sales pitch and set up a personal consultation to help you pick the best SEO consultant.
Screen your candidates by determining their knowledge of various PPC strategies, experience, and reliability. Ask about their additional services such as social media PPC, local PPC, and PPC auditing. Finally, compare rates and payment models.
Some PPC consultants require a fixed fee (monthly, hourly, or weekly), while some use the performance-based payment model. Learn about these factors early, as these can affect the way you select the best PPC consultant.
Reliability and Long-Term Growth of a Freelancer vs. a PPC Consultant
Freelancers and PPC consultants also vary in terms of reliability and focus on long-term marketing goals.
     1. Freelancer Reliability
Freelancers will work on your current paid marketing campaigns, But they may not be readily available when you need them. They will put all their efforts into one aspect of your PPC campaigns, such as keyword bidding or landing page creation. As such, less effort might go to other elements of PPC like ad copy creation, ad extensions, and PPC data analysis.
A freelancer may not focus entirely on your account because they handle other PPC accounts. As soon as they finish work, they may be unable to commit to growing your business long-term.
     2. PPC Consultant Reliability
A consultant from a PPC agency will consider your campaign's aspects, from content creation to keyword bidding. Consultants will monitor your campaign's progress and create reports as well. PPC consultants will commit to growing your paid ads account by studying PPC trends, strategies, and metrics.
A Freelancer's Knowledge of Various PPC Processes vs. a Consultant's
To provide the best PPC services, freelancers and PPC consultants will conduct thorough research of your market or industry. However, they have some differences in this arena.
     1. Freelancers' PPC Knowledge
Freelancers are updated on current trends and techniques in PPC. However, they are in high demand. They may also have a different campaign approach. Freelancers may not be willing to adjust their approach to meet your needs. This could create problems with your other marketing team members.
     2. Consultants' PPC Knowledge
A PPC consultant also knows the latest PPC strategies and trends but handles campaigns differently. They work with you closely to understand your marketing needs and give you consistent results each time. They are versatile and will adjust their approach according to your campaigns and marketing strategies.
Industry Experience of a Freelancer vs. a PPC Consultant
Freelancers and PPC consultants have varied experiences in a specific industry.
     1. Freelancer Industry Experience
A freelancer may not have such extensive experience in paid ads compared to a PPC agency. Still, they may have worked with different clients in various industries. As such, they have relevant experience working in other markets.
Nevertheless, a freelancer is still one person and represents only a speck of experience compared to an agency that has worked with hundreds of clients.
     2. PPC Consultant Industry Experience
A consultant from a PPC agency has wider expertise in various industries as they may have worked with many companies and organizations. Thus, they may help you with your campaigns better than a freelancer might.
When hiring a consultant, look for reviews, testimonials from previous clients, and relevant case studies to identify their experience with PPC in your niche or industry. Case studies are social proof that offers context to clients that they are making the best choice.
     3. One Last Point: Additional Support
Will you be able to contact your PPC expert if ever you need help with your campaigns? A freelancer may be unable to respond to you immediately because they are likely working on other paid ad accounts.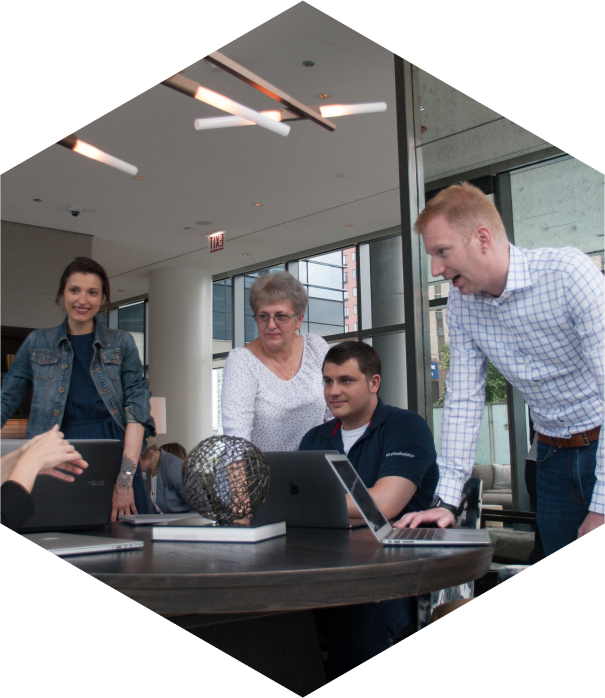 How Can We Help?

Fill out the short form below or call us at:



(888) 846-5382
Meanwhile, a PPC consultant will readily help you with your account. They will be in close contact, providing feedback and monitoring your campaigns. Your consultant will create reports and will take their time to help you understand your metrics.
A survey in 2021 revealed that digital ad spending worldwide was at 521.02 billion USD and is expected to reach 876 billion USD by 2026. These figures show how marketers and business owners rely on digital ads to promote their businesses or organizations. And whether you're with a freelancer or a PPC expert, you're making the right choice in investing in paid ads.
Summing Up
Hire a freelancer if you need an expert who can produce quick, accurate results. Hire a PPC consultant for a more thorough approach to PPC. Consultants have more experience, better access to tools, and are more efficient in providing client support.
Consider these hiring tips to find the best expert that will help you promote your business through paid ads. Do you want to know how a PPC consultant can help you succeed in your paid ads campaigns? Contact us now.