Advertising agencies or in-house departments who want to outsource pay-per-click (PPC) services to another provider may choose a white label PPC consultant to help. This helps preserve their own brand and allows them to get extra help to save time or use certain levels of expertise that they do not have themselves.
If this sounds like something your business can benefit from, consider working with a PPC agency that provides white labeling options. How can you make the most of outsourcing without affecting the recognition and reputation of your brand?
What Is White Labeling?
White label refers to a product or service produced by one company that other companies rebrand to make it appear as if they had made it. White labeling is often used in the manufacturing of consumer products, such as electronics, and in the distribution of software as well as other services.
It is also commonly used for marketing strategy providers who do not have enough people, expertise, or time to manage every single task by themselves. The term "white label" comes from the days when vinyl records were pressed in white sleeves that were meant for labeling by the record company. The label would then be placed on the record.
The term has also been used in business since at least the 1980s, referring to any kind of product or service that can be rebranded by its manufacturer to hide its true identity. Today, it is commonly used for things like marketing services, administrative assistance, banking and financial services, and design and development.
When used for service-related companies, it does not refer to a physical label of course. Instead, it is used as a metaphor for blank branding that can be superseded by the consumer-focused company.
Who Hires White Label Companies?
More and more businesses are turning to white label companies to help with service delivery, especially when it comes to tasks like ongoing marketing efforts. White label companies are third-party contractors that provide services to businesses under the business's own brand name.
It is much like outsourcing but usually involves a more structured contract. It is most commonly seen in business-to-business (B2B) companies when the focus is on things like PPC, content creation, copywriting, social media marketing, and other digital strategies.
Why Do Companies Use This Type of PPC Agency?
There are many benefits of working with a white label company.
     1. Save Money and Increase Profits
Instead of hiring additional employees, hiring a white label digital marketing agency allows you to bring in profits with limited effort. As long as you set up and maintain a reasonable relationship with the task provider, you can pass on these services to your customers with ease.
You can outsource the entire process to experts who know how to get the job done quickly and efficiently. This improves your overall digital strategy in ways that you may not have the budget for otherwise.
     2. Personalized Branding
When you can get excellent services from someone else but still have them associated with your brand name, you have an easy way to boost your reputation quickly. Growth of a company depends largely on how well you can spread your name to your target audience. White label agencies allow you to realize these types of benefits from their efforts.
     3. Focus on Your Strengths
Another advantage is that businesses can focus on their core competencies and leave the PPC or digital marketing tasks to the white label company. This allows businesses to put all their energy into other important tasks that fuel growth and success. Imagine how great it would be to offer new options to existing customers without the need to learn how to do the tasks.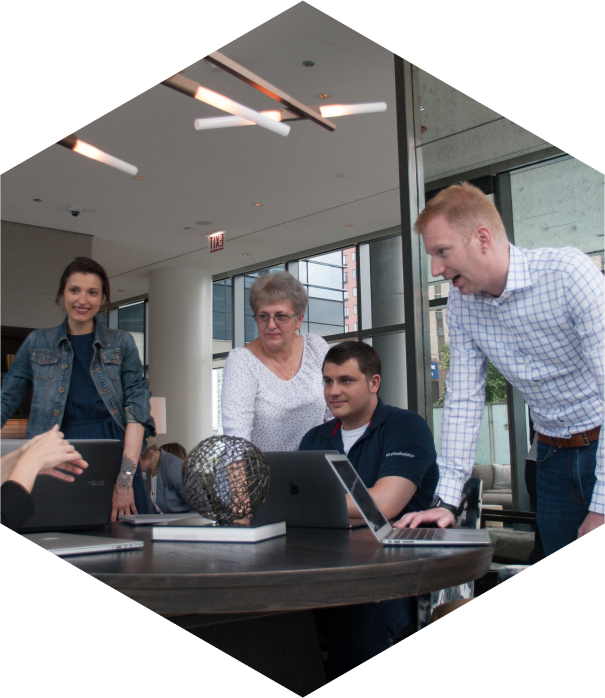 How Can We Help?

Fill out the short form below or call us at:



(888) 846-5382
     4. Get Up-to-date Solutions
If you want to boost your own profits or those of your customer with a white label PPC agency, you need one that stays current with the latest developments in the digital marketing world. No matter what type of company you run, you undoubtedly have many things to pay attention to. Everyday tasks and long-term plans can get in the way of researching the most up-to-date online strategies. Get help from dedicated experts whose actions depend on this type of focus.
How To Choose a Good Company Partner?
When it comes to white label companies, there are a few key factors to look for in a potential partner. First and foremost, you want to make sure the PPC agency is reliable and has a good track record. Checking reviews and testimonials can give you a good idea of what others have experienced working with the company.
In addition to being reliable, you also want to make sure the company is a good fit for your business. Make sure they offer services that complement your own offerings.
It is also essential to make sure they have experience serving businesses like yours. There are several important questions to ask when hiring a PPC agency that provides white label services. You want a seamless relationship to make sure you offer the best quality from your own brand.
Finally, do not forget to consider price when choosing a white label company. While it is important to find a company that offers quality with every job they do, you also do not want to overspend on your white labeling needs.
It is important to understand how much things will cost upfront and ensure there are no hidden fees or surprises. This allows you to pass on concrete prices to your target customers or business partners in order to maximize profits.
Summing Up
When you build a trusting relationship with this type of digital marketing agency, you have another powerful tool in your arsenal to build success and grow into new service types and markets.
Now that you understand the importance of working with a white label PPC consultant, it is time to get started improving your business. Contact Digital Authority to discuss how these top services can help you thrive.