Specialization leads to success. This claim holds true when it comes to marketing strategies used for your business. When you hire a top PPC consulting agency, you benefit from a team with a diverse range of specialties tailored to meet your site traffic, business growth, and revenue targets. Paid search advertising brings considerable success for companies who do it correctly. The complexity of this practice makes that goal unreachable for many, however.
The world of pay-per-click advertising involves creativity, market research, technical knowledge, an agile mindset, and dedication to a long-term effort. The best PPC consultants understand this and are able to balance their efforts in the most productive way possible. Best of all, outsourcing these services means you do not have to spend as much on hiring, equipment, or office space. Your business thrives because you delegate intelligently and reap the rewards without unnecessary expenses.
---
If you want to learn how Digital Authority Partners can increase your PPC effectiveness, watch this video!
---
PPC Consultants Understand All the Platforms
Although Google Ads may sit on top of the PPC pile, there are other options like Bing and Facebook that may suit your company's needs too. Not only do professional consultants understand the unique possibilities and requirements of these platforms, but they can also help determine which would work best for your brand. Even if you only focus on the biggest search engine, recognizing the power of the Google Display Network helps create a viable strategy. This consists of all sites and apps that display paid search ads.
When hiring an expert, check their credentials and experience levels. Google accreditation is a great start to ensure compliance and great results. At first glance, advertising dashboards appear user-friendly. However, there are many options to choose from when it comes to targeting, budgets, keyword options, and ad display styles. As you focus on running your business, there is no way you can also perfect your knowledge of all platforms.
Full Research of Consumers, Keywords, and Competitors
The days of targeting generalized keywords and finding success in paid search are over. If you are like most business owners, you understand the fundamentals of how search engines work and that you want your target audience to find your website when they conduct a search. However, it takes so much more than basic knowledge if you want to grab the highest ROI for your advertising dollar. That way, you will have more money left over to try new marketing techniques or expand ones that have already proven themselves worthwhile.
PPC consultants provide not only in-depth keyword and LSI term research, but they also develop a detailed plan based on consumer trends and habits, and the actions taken by your competitors. A multi-focus strategy delivers the best results. Specialists in pay-per-click ads know how to balance longtail keywords with proper platform selection and bids and budget to compete effectively with other brands targeting the same market.
Professionals Have the Best Tools and Know How To Use Them
Hiring a PPC consultant or agency gives you access to the latest tools for keyword research, campaign planning, data collection, and analysis. There is no need to spend your profits on all these systems and learn how to use them. DIY advertisers usually use free tools, but they only go so far when it comes to creating professional-quality pay-per-click campaigns.
A well-trained ad specialist can make the most of premium tools that deliver results far beyond free options available online. Capabilities include research on everything from keywords to demographic habits, competition results over time, social listening to help you know your target audience better, and post-launch campaign management. They can share data analysis reports with you and explain them in a way you can understand.
Services Include PPC Results Monitoring and Management
This part of PPC ad strategies matters more than almost anything else. The only way to ensure ongoing success is to collect data about which ads work and which do not. Complacency or a 'set it and forget it' mentality runs opposite to paid search marketing efforts. You need to know everything about ad performance and how receptive members of your target audience are if you want a higher return on your advertising investment.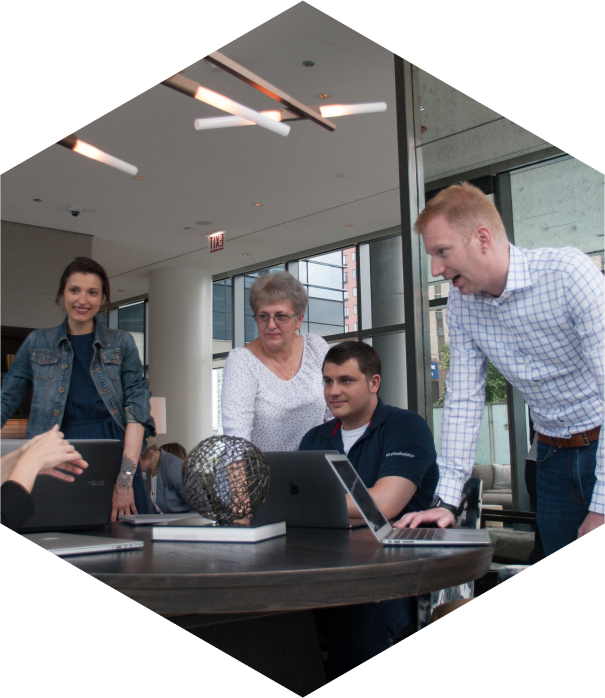 How Can We Help?

Fill out the short form below or call us at:



(888) 846-5382
Things always change when it comes to trending keywords, competitors' efforts, search engine algorithms, and more. Collecting data, monitoring results, and analyzing it all properly is something only an experienced and knowledgeable consultant can do.
PPC Experts Tackle Every Part of a Strong Strategy
It takes more than researching a keyword and setting up an ad budget to succeed with pay per click. You already know that the entire world of online marketing involves interconnected strategies that run the gamut from writing optimized content to link building on social media. PPC is a powerful and effective way to help your business succeed. However, it cannot stand alone if you want to improve brand reach or bring in more revenue. A PPC consultant specializes in this specific advertising type, but they also provide related services or have access to a team of other specialists who do.
There is no doubt that PPC advertising benefits companies across all industries and niches. This strategy involves a lot of different elements and ongoing effort if you want to reap long-term rewards. Whether you are about to launch a startup or want to reach a new target audience for an existing brand, hiring a PPC consultant may be the best thing you can do. Paid search delivers the type of results you need to fuel success. Only the most knowledgeable and experienced experts and specialized teams can deliver.