When the need arises, people use search engines to find everything they require nowadays, including medical services. Search engine optimization (SEO) is hugely important for this reason. Still, while most healthcare services recognize the need, it would seem that medical SEO is largely ignored as a way to create a steady pipeline of new patients. This is important because repeat business is never guaranteed, and what will healthcare services do when their existing patients stop calling for assistance?
This article looks at how Medical SEO can expand your patient base.
Let's begin.
---
Watch this video to learn more about the Digital Authority Partners approach to Medical SEO!
---
Why Medical SEO Is Crucial for Healthcare Services
Recent studies illustrate how most people use search engines to find local services, and more than 90% of patients check online reviews before deciding on a particular healthcare service. The recent pandemic likely exacerbated these statistics, but they still point toward a trend and a clear requirement for healthcare services to invest more in a robust SEO strategy.
But why the need for a stronger emphasis?
If a healthcare service appears on the first page of search engine results for an important keyword, they can expect a significant number of inquiries. Medical SEO is the key to ranking high in this respect and gaining traction, with thousands of users searching for keywords related to the business.
It's not just to attract leads in the short term. Medical SEO is critical for healthcare services because it helps them create a pipeline of new patients that can be sustained over time. Establishing brand authority is also important, and medical SEO puts you front and center with the target market.
In short, Medical SEO aims to achieve higher search rankings that will generate traffic and leads for a healthcare service. However, the very best strategies will help funnel content and keyword strategies that not only generate new leads but also get them to convert into actual patients.
Here are five ways in which Medical SEO can expand your patient database.
5 Ways Medical SEO Can Expand Your Patient Database
     1. Improving Visibility in the Local Area
Healthcare services are local, so you need to develop a strategy that will gain traction with searches performed by people in the local area. Digital marketing agencies conduct a local audit to assess performance in this respect and make changes to the website based on their findings. For instance, Medical SEO agencies will often optimize the Google My Business page for healthcare services and ensure all the most relevant business information is correct. They will also improve the backlink structure, add locations to pages and optimize titles, tags, descriptions, and other content to improve traction.
     2. Using SEO Strategy To Help With Scaling
Medical SEO can also be the key to scaling, as multi-location healthcare services need to target different markets and locations. Citations are a key factor in this process and refer to mentions of the service and crucial information, including the address and phone number. SEO strategy attends to this by ensuring the accuracy of existing citations and then adding citations for more locations to external websites. It's also important for consistency to ensure these citations are always congruent with branding.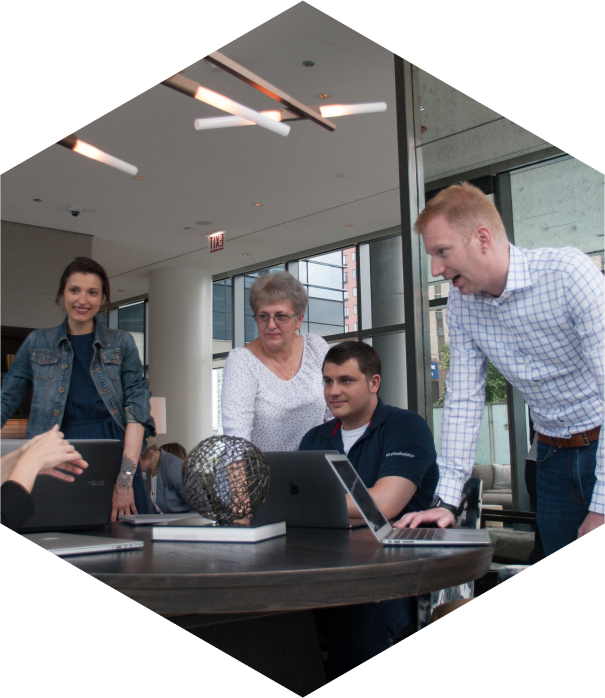 How Can We Help?

Fill out the short form below or call us at:



(888) 846-5382
     3. Positioning Healthcare Services To Capture Future Demand
Search engine algorithms are constantly changing because user search queries are unique and hard to understand. Google uses concepts called "entities" to identify the intent of these searches and provide the most relevant results that may not even match the actual keywords. Medical SEO can take a similar approach by spotting the main concepts for which potential patients are searching and using this key information to outrank competitors and ensure they at least appear in all the right places. This optimization is a bit like spotting trends and taking advantage of growth opportunities before the competition even knows they exist.
     4. Reducing the Cost Per Acquisition
SEO agencies spend a lot of time identifying how to find the right target market for their clients. Simply put, attracting the right audience is far more likely and much easier to convert this traffic into new patients. This is especially important in ad strategy as it ensures these ads reach people who are most likely to take action. This results in a lower cost per acquisition and a great return on investment in medical SEO.
     5. Building a Steady Pipeline of New Patients
Every healthcare service needs to find new patients, and that's what Medical SEO is about, regardless of how complex it may seem. However, many healthcare businesses neglect to think long-term and forgo the opportunity to generate new leads to focus on those already in the pipeline. It's true you can always find other things that need to be done, but if and when the pipeline dries up, you can potentially find your business in a serious spot of trouble. Medical SEO is the answer to these concerns because it tasks itself with generating new leads, calls, and a steady pipeline of new patients.
Summing Up
Medical SEO strives to achieve data-driven results that can generate more traffic and convertible leads for healthcare services. This complex process requires much research and planning, not to mention execution. While some businesses take care of digital marketing in-house, they are still without the expertise of an agency, and this is why almost every healthcare service is likely to invest in the services of a dedicated Medical SEO agency.
Ready to get started? Digital Authority Partners is a full-service SEO agency that helps generate traffic, leads, and new patients for healthcare services.