A good SEO agency can tell you that technical search engine optimization (SEO) is a vital but often overlooked component of any content strategy. Keywords are important, but you need to pay just as much attention to user experience (UX). Image alt tags are one aspect of this that you can act on now.
This guide tells you what you need to know about alt tags and how they affect SEO, including:
An Introduction to Alt Tags and Crawlability
How Site Crawlability Affects SEO Ranking
Seven Guidelines for Writing Image Alt Tags
There's a lot to discuss, so get ready to take notes.
Let's go!
---
Want to learn more about the Digital Authority Partners approach to SEO? Watch this video!
---
What Are Image Alt Tags?
An alt tag, also called alt text, is a text description attached to visual elements on your web page, such as images, photos, graphics, infographics, and videos.
It serves the following purpose:
Alt tags help website crawlers understand your content better by adding context.
Screen readers use it to describe content to listeners and the visually impaired.
It enables images to continue providing context even when they fail to load.
Search engines use it to index images and photos for image search results.
Imagine, for instance, that you wrote a piece on a beach cleanup project. You wrote a fantastic article with high-quality photos that show readers the before and after. However, for some reason or other, the images you uploaded are not displaying correctly on your website.
If you added well-written alt tags, then your readers should still have a solid idea of what you wanted to convey in the images.
As you can see, crawlability and accessibility are the primary uses of an alt tag, making it essential in SEO. That is because both affect your website's UX. Search engines prioritize user needs and content relevant to them when ranking content, so better UX means better ranking.
How Crawlability Affects SEO Ranking
Crawlability in SEO refers to how well your website can be "crawled" by search engines. Essentially, it is the process of scanning your web page to understand its content. This includes following links from page to page to gain a better sense of your website and what it offers.
Every time search engines crawl your website, they send bots to look through the information on your web pages, such as:
Title
Headers
Content
Images Alt Tags
Meta Description
URL
Together, these elements contextualize what is on your web page. That is why cohesion and relevance are vital to content creation. Specifically, an SEO agency or expert would tell you to use keywords in all of the above to make sure you follow SEO rules.
You can see that alt tags provide some of this context for search engines and users. There is no penalty for leaving them empty. However, you lose out on the better ranking that comes with the clever use of image alt tags.
7 Image Alt Tags Guidelines
Now that you understand what an alt tag is and how it affects SEO ranking, it is time to review the best ways to write one. There is no one right way to choose your alt tags. Avoiding the wrong ones, however, keeps you from sliding down the rankings.
     1. Use High-Quality Original Photos
Stock photos are convenient, but because you get and use them as-is, they have limited potential for great content. This is one of the ways poor web design can tank your ranking. Having control over what you say and how you say it lets you communicate in a dramatic way.
     2. Write in 125 Characters or Less
Alt tags provide accessibility for people who cannot see or prefer listening to reading. Unfortunately, most screen reader apps have a 125-character limit for image alt tags. It means that if you say more than that, your audience may lose important context.
     3. Pick Images You Want to Give Tags
Not all of your images or photos need an alt tag. In fact, SEO tools in content management systems (CMSs) such as WordPress track the number of pictures versus tags and tell you whether you have too few or too many.
A good rule of thumb is to choose or prioritize the images most relevant to your written content, then add or remove them as necessary.
     4. Write Concise Image Descriptions
Writing alt tags is a matter of giving as much detail as possible in a limited number of words. If you are struggling to write an alt tag, try focusing on the image elements most important to your content and writing with those in mind.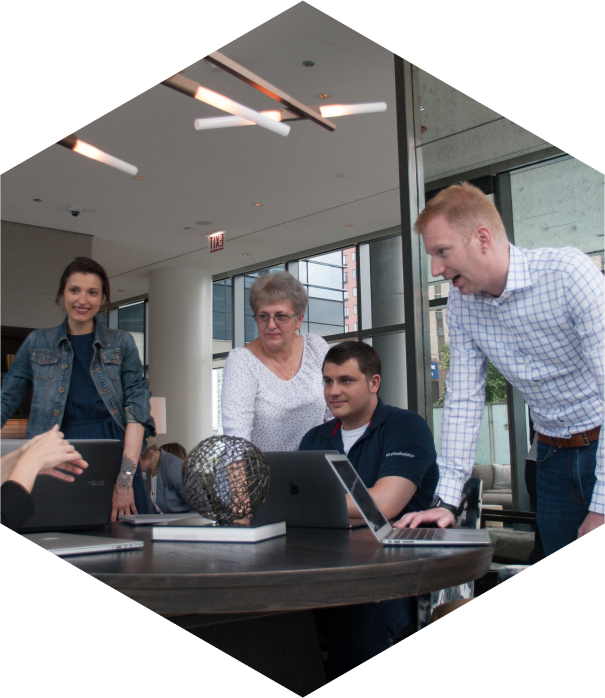 How Can We Help?

Fill out the short form below or call us at:



(888) 846-5382
Going back to the earlier cleanup article, say you have an image showing people picking up trash on the beach. "Picking up trash on a white beach on a sunny day" or "beach trash collecting group work" are too vague. A more concise tag would be "volunteers collecting trash on a beach."
     5. Use Accurate and Specific Words
On top of keeping descriptions short, you must also be specific where applicable. As much as possible, specify the relevant elements in your image. For instance, if the beach cleanup happened at Clearwater Beach, Florida, mention it in the alt tag.
     6. Do Not Stuff Keywords in Alt Tags
While including keywords in your image alt tags can be beneficial, it is not a requirement. It is far more important that your description be concise and specific.
According to Google's image SEO best practices, unnecessary use of keywords in the alt tag might get your content labeled as spam if you are not careful.
     7. Give Photos Relevant Filenames
In addition to alt tags, image filenames also give search engines more information about them. You should avoid uploading photos with generic, automatically-generated names such as IMG_91629.jpg.
It can be different from your alt tag as long as the filename clearly describes the image's subject matter.
Summing Up
Image alt tags are not the most intuitive aspect of SEO, so they are often easy to miss when uploading content to your website. It only takes a little time to edit them, but they add a lot of value to your website's crawlability and, consequently, its SEO ranking.
Start including alt tags in your digital content strategy to boost your position on search engines. Follow the seven guidelines above to help yourself write the best ones possible.
Need help with your SEO ranking? Contact us today to start working with our team of experts.