When it comes to attracting new patients, satisfying existing ones, and reminding past patients of the benefits your doctor's office, clinic, or treatment center provides, healthcare content marketing works. This strategy allows you to both grab interest and educates people on topics of interest and ways to get help for common complaints. You need to develop great content in order to stand out from the local competition. What methods work best for your specific target audience at every stage of the customer relationship management process?
1 – Pay Attention to HIPAA and Accessibility Compliance
When creating content for healthcare marketing, it's important to be aware of both HIPAA and accessibility compliance. Failure to comply with either of these could lead to serious penalties. HIPAA is the Health Insurance Portability and Accountability Act, and it governs the use of Protected Health Information (PHI). PHI is any information that can be used to identify an individual and that relates to their health status, treatment, or payment for healthcare services.
To be compliant with HIPAA, all PHI must be kept secure and confidential. This means ensuring that only authorized individuals have access to it, and that it's transmitted securely when necessary. When creating content, be sure to avoid using any PHI unless you have explicit permission from the individual concerned. Doing this also helps you stay on the right side of healthcare laws.
In addition to HIPAA compliance, all health and medical content must also be accessible. This means that anyone can access it regardless of their abilities.
2 – Establish Authority Through Patient Education
Most healthcare content marketing focuses on creating and distributing valuable, relevant, and consistent content targeted to a specific audience. Things change quickly in this field, so the type of information patients and clients need changes with it. Every piece of text, graphic, audio, or video content you create must be completely accurate and trustworthy. What you share will help you establish authority in your particular field and geographic location.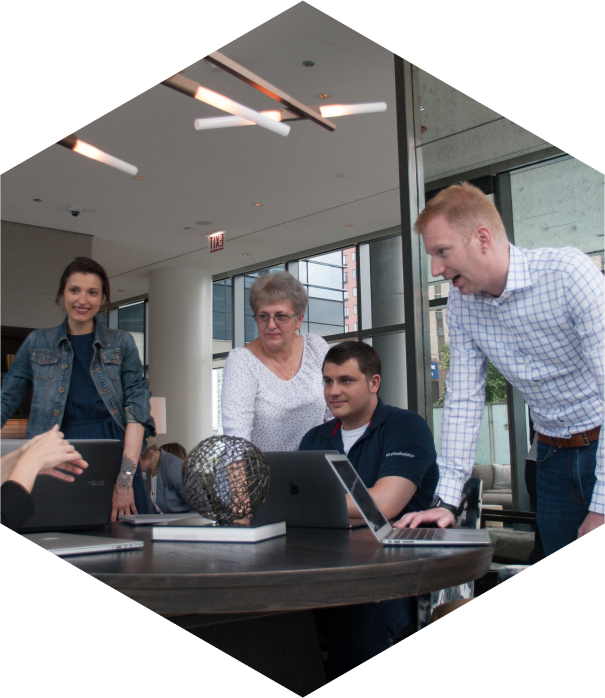 How Can We Help?

Fill out the short form below or call us at:



(888) 846-5382
When you focus on educating and informing people, the overall outcome of their quest for improved health gets better. Patient education is a key part of improving the overall clinical experience. You can help them learn about their conditions, medication and treatment options, the importance of taking care of themselves and sharing larger issues like public health alerts and recent changes to laws that may affect medical care.
3 – Foster Strong Patient Relationships
One of the main reasons to use high-quality healthcare content marketing today is to improve your relationship with potential, current, and past patients. While you must maintain privacy and comply with all HIPAA regulations at all times, the emails, blog posts, social media posts, videos, and more that you create help you build familiarity and trust. These are essential parts of the patient-doctor relationship and are equally essential between customers and clients and the brand they choose for health and wellness-related services or products. 
A large part of this type of marketing intention focuses on happiness or contentment rather than specific medical complaints. It is the personal side of healthcare. For example, a family dentist may want to promote cartoon classes showing the best ways for children to brush their teeth. An oncologist could offer self-care quizzes to invite people to share ways they manage day-to-day fatigue during treatments. Altogether, these things can create a more personal sense of connection and benefit the community as a whole.
4 – Use Multiple Healthcare Content Marketing Types
One of the most important things to remember about creating and sharing content with your audience is that everyone accesses it in a different way. Because some people prefer to read a long blog article and others get their information from short social media posts, it makes sense to use both platforms. Video marketing is also an extremely popular way to grab attention and educate these days, with approximately 35% of overall spending focused.
No matter what types of healthcare content marketing platforms you use, always make sure that every article, graphic, and video is mobile-ready. Responsive design allows people to see and use everything you share in a comfortable and accessible manner, no matter how small their screen. More people use smartphones to browse the Internet and communicate through texts and emails than ever before, so mobile-ready content must be an essential part of your overall strategy.
5 – Create Content From Multiple Source
While healthcare content marketing should always focus on the patient or client's interests, it makes sense to extend beyond basic information about health and wellness tips and general topics. One way to do this is to diversify the sources of the content shared. This doesn't mean that you need different people to create it. In fact, one excellent digital marketing agency can handle everything. Instead, categorize the pieces from the physician's perspective, focused on patient concerns specifically associated with matters of public health, and from an administrator's point of view.
Physicians –

This would include advice, experiences, information about the doctor or other service providers themselves, and the specific services offered by the doctor's office or clinic.

Patients –

Focus on specific diagnoses, self-care techniques or tips, and any content unique to the target demographic. Things like surveys, answers to frequently asked questions, and reminders to get seasonal flu shots all fit in this category.

Public Health –

Share details about medical policies, Covid-19 or other infectious disease updates, topics of interest from the World Health Organization, and more.

Administrators –

This type of healthcare content marketing offers assistance in the practical matters of being a patient for a specific doctor's office. It can include information about setting appointments, reminders about upcoming events, and special options like after-hours scheduling or online resources.
Summing Up
Healthcare content marketing provides exactly what interested community members and patients need to make smart decisions about their options. When you outsource your content design and create strategies to an experienced team, you get the best results possible. Contact Digital Authority today to learn more about your options and get custom guidance suitable for your practice's needs.