Whether you are a new company or a growing company with expanding needs, you need to partner with a web development company to help you create and maintain your website. A web developer is responsible for your website's technical and artistic aspects.
They will create an online presence representing your company and your brands by working with you. They will ensure that it performs well and can handle the web traffic you expect. It will have a pleasing layout that highlights your products and services, is fully functioning, has excellent search engine visibility, and most importantly, has straightforward navigation.
There are plenty of web developers out there to choose from, from offshore contractors to mega-companies with thousands of developers on their staff; selecting a web developer is not always easy.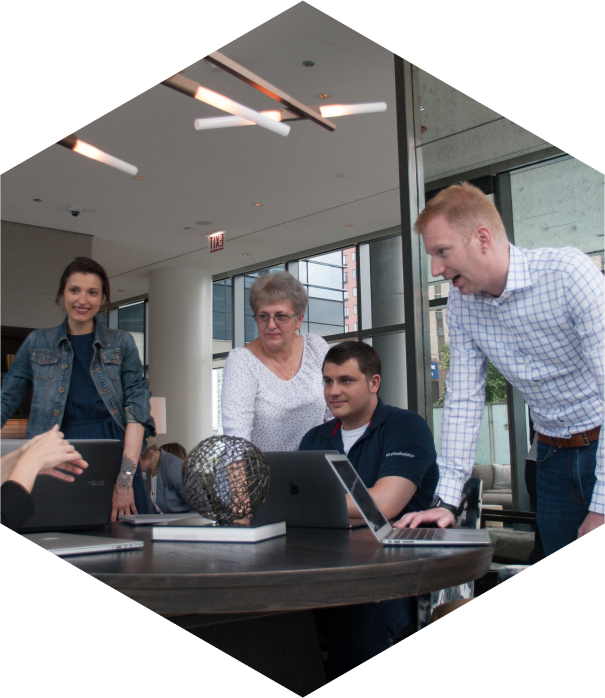 How Can We Help?

Fill out the short form below or call us at:



(888) 846-5382
Are you looking for a high-quality Chicago web development agency? Digital Authority Partners is an established web developer with loads of talented staff ready to bring your vision to life, all with a focus on quality and individual attention to detail.
---
To learn how Digital Authority Partners can create a standout website for you, watch this video!
---
Here are seven things to know before you hire a web development company.
1. What Are Others Saying?
Sometimes the best recommendations come from colleagues you know and respect, so ask around. Just like buying a car or hiring someone to tile your bathroom, often, the best advice comes from people you already know. 
If you don't have a colleague or friend to ask, find websites online that look and function in ways you respect, then simply find out who built it. Many designers will have a Designed by link, a digital equivalent of the artist's signature, at the bottom of the page. 
Don't see one? Then don't be afraid to contact the company if they are not competitors; they probably will be happy to give you the agency's name that designed their online presence.
2. What Do You Want Your Website to Do?
Wanting a website but not sure how you want it to look or how you want it to perform is no different from walking into a dealership to buy a car without knowing what size, color, and features you want or what your budget is.
Before contacting an agency, you need to know what you want your website to look like and how it should behave or function. An experienced web design services company may simply talk to you on the phone, ask some questions, and then develop a good website. 
3. Know What Your Budget Is
It is possible to build a simple website for less than $100. At the other extreme, spending thousands of dollars upfront and hundreds of dollars in monthly maintenance costs and update fees is possible. Before looking for a web development agency, consider how much money you want to spend upfront and how much you can budget for ongoing, long-term maintenance.
4. Understand What Each Page Will Do
A high-functioning website will include several pages, each of which performs a specific function. You want each page to tell the same story, and each page should relate to the others in tone and content and actual physical links. Each page should be performing a specific function and only that function.
Common Page Functions
Home

About Us

Why Us

Our Services

Our Products

Contact Us

User Dashboard

Frequently Asked Questions
5. Gather Images You May Want to Use
A good Chicago web development agency will have connections to photographers and videographers. There are some images that you will need to supply.
staff photographs

product photographs

historic photos for the About Us page 

production line or manufacturing line photos.
Gathering these ahead of time can save you time and money when it comes time to start the design work.
6. Conduct a Rigorous Interview of Candidate Developers 
Hiring a web developer is like hiring a new team member. You will want to know various things about them and their work. You need to know how many websites they have built, what platform they have used, and what research they will conduct. Additionally, you need to know their SEO tactics, their area of specialty, and how much involvement they need or want from you.
7. How Much Hands-on Involvement Do You Want? 
With so many web development agencies in Chicago to choose from, you can select your engagement level. 
Do you want to be involved in every design aspect, from color selection to font size? 

Do you want to write the words that will appear on your website? 

Do you want to select each image and video individually? 

Or are you happy to simply talk about what you want and write a check? 
Some agencies want distinct levels of involvement from their customers, others may prefer no involvement at all, and some may not care if you speak your mind or not. If you know that you are a hands-on manager, you want a web design agency that will work with your highly involved management style.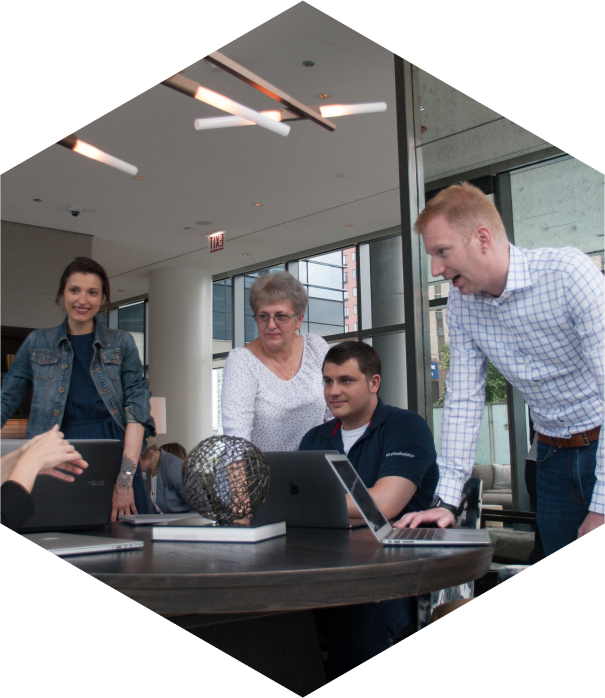 How Can We Help?

Fill out the short form below or call us at:



(888) 846-5382
On the other hand, you want to trust the agency to develop a great design independently, with as little involvement from you as possible. You need to ensure that the web development agency you choose can work independently to build your ideal online presence. Choosing a web development agency is a task that should not be taken lightly. There is a lot to know before you begin this process. There are so many agencies for you to choose from and many details to consider. You are looking for a Chicago web development agency to help meet your web design needs. Contact the pros at Digital Authority Partners today to learn more.