Let's work together
Our team of Chicago App Developers is one click away
Chicago Web Development Agency | Web Design
Looking for Chicago web development companies?
Digital Authority Partners has the experienced, proven team to take your web development project to the next level.
Let's Talk About Your Web Project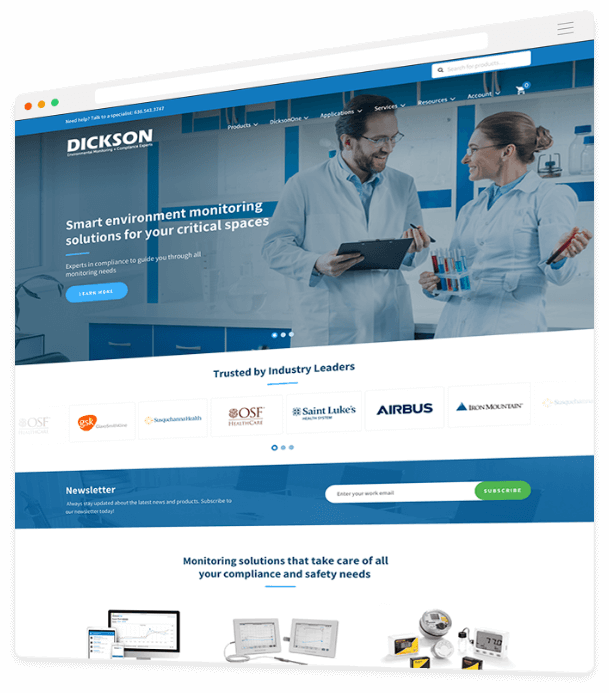 Julian Gnatenco, CEO @ JGBilling Group
In less than three months, Digital Authority Partners has designed and developed one of the most visually engaging, user friendly and sleek websites we've ever seen. We're now miles ahead of our competition. And with the help of DAP's SEO and marketing services, after 15 months of working together, we've increased leads 300% year over year and more than doubled our revenue.
Work With One Of Chicago's Top Web Development Agencies.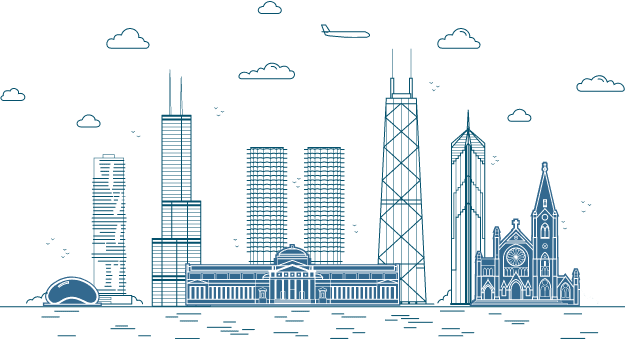 Digital Authority Partners is an award-winning professional services agency that helps Chicago businesses create immersive web experiences. We deliver customized websites that form the centerpiece of companies' brand identity, profitability, and growth strategy.
As a Chicago web development agency, we understand what it takes for Chicago companies to compete locally and on a national stage. Our track record of successful delivery includes industry-leading web experiences for organizations ranging from startups to Fortune 500 companies.
We Don't Just Develop Your Next Amazing Website.
We Help You Grow Your Digital Presence As Well
Creating Immersive Web Experiences Across Web, Tablet and Mobile since 2015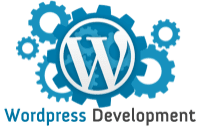 WordPress Development
You may have heard of numerous ways a website can be built, but WordPress probably keeps coming up. And that's because 35% of the web is built on WordPress. There's a reason for this. WordPress started as a blogging platform but quickly became a go-to tool to execute a cost-effective web development strategy. When you choose WordPress, you're choosing the tool used to build the official websites for PlayStation, Yelp, eBay, the Walt Disney Company, and 75 million other websites.
WordPress allows you to develop a website without having to write code from scratch. It's not the only platform for which this is true, but WordPress is favored by developers like DAP because it is infinitely customizable. Once you know how to use WordPress, there's no need to expend the time and money building a website from the ground up. If you can imagine it, WordPress can do it.
WordPress has useful features, including:
Cloud-Based Development Platform.

You, your web developer, or your site admins can access the back-end bones of your website from anywhere in the world, on any device, provided that you have an internet connection and your login credentials. Whether you need to make a change, post a blog, or collect analytics, your site is there for you, wherever you go.

54,000+ Free Plugins.

Plugins add features to your website easily, without having to edit the code of your website. The robust selection of plugins makes WordPress even easier and more cost-effective to customize. Popular plugins include analytics, eCommerce integrations, social media integrations, and SEO tools. 

Safe and Secure.

WordPress is one of the safest and most secure web platforms on the market. DAP takes additional precautions to protect your website from cybercriminals and comply with web security mandates.
DAP is a leading WordPress developer in Chicago. It is a powerful tool in creating web experiences without limits.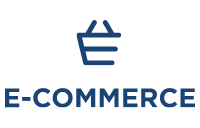 Ecommerce
There's more to a successful ecommerce site than putting a "Buy Now" button on a product page. The best ecommerce sites are money machines that generate sales with minimal input from the site owner. To accomplish this, an ecom site needs to walk customers through a buyer's journey designed to end with a purchase. 
The typical buyer's journey moves customers through three stages: awareness, consideration, and decision. Buyer's journeys on ecom sites differ from other sites—calibrated to collect leads, schedule sales calls, etc.—because they have to get the buyer to that "Checkout" button. Weakness in the buyer's journey at any point could lead to inaction, abandoned carts, and sales lost to competitors.
Whether retail sales are a company's central revenue stream or they only use their ecom platform to sell swag, DAP's Chicago web development team designs world-class customer journeys in every ecommerce website we develop. 
Awareness comes from marketing, but the site itself must do the heavy lifting of consideration, leading to decision.
Trust.

Customers only hit "Complete Purchase" on stores that they trust. DAP builds ecommerce sites that emphasize trust vectors at every touchpoint, including encryption and data security, testimonials, watchdog certifications, and regulatory compliance. 

Content.

Nearly half of all buyers look at 3-5 pieces of content produced by a company before they ever even reach out to that company. If your marketing strategy includes SEO and social media marketing, your content is probably the way most customers discover your brand. DAP takes a proactive approach to generating useful, appealing content for every ecom site. It's not a luxury; it's a cornerstone of ecommerce. 

Remarketing.

Without arming an ecommerce site for remarketing, your traffic is like ships passing in the night, never to be seen again. DAP arms ecom sites in development with the tools needed to remarket to visitors who don't take action on the site, as well as reclaim visitors who abandon shopping carts.

Urgency.

A sense of urgency raises buying temperature and prevents comparison-shopping of competitors. DAP automates the creation of urgency through time-sensitive discounts, inventory counters, and other techniques encouraging visitors to buy

now

.

 
DAP takes a thorough, comprehensive approach to ecommerce development, building user experiences that close sales.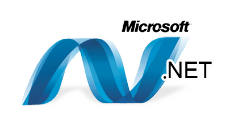 .NET Development
For some websites, XML Web services, and integrated web applications, .NET development is preferable to WordPress development. .NET is an open-source framework created by Microsoft designed to code for Windows, Microsoft Azure Cloud, and XML Web services.
.NET consists of the sprawling Framework Class Library (FCL), with language interoperability assured by Common Language Runtime (CLR). The framework was designed to speed up development, reduce the cost of development, and make deployment easier.
Less Coding.

.NET framework is designed around object-oriented coding, which eliminates superfluous coding and allows developers to reuse code and other components. Less coding means lower costs.

Easy Deployment.

After development comes deployment, and the .NET framework is designed for easy deployment. It's built for safe code execution with reduced code conflicts, as well as deployment-friendly features like side-by-side versioning, controlled code sharing, and partially trusted code. 

Security.

.NET development uses ASP.NET security, which supports three different forms of authentication. CLR and FCL also offer code-access security, role-based security, and other provisions for secure development and deployment of web services.

Interoperability.

.NET is a language-independent framework, allowing DAP developers to pick the compliant language best suited to your development project. Options include C#, managed C++, IronPython, IronRuby, VB.NET, Visual COBOL, and many more.

Service-Oriented Architecture.

.NET is a great choice for Web Services, because applications coded in different languages, even on different platforms, can interact and interoperate with each other.

Legacy Integrations.

.NET can process all types of XML files and quickly write files into any format, making it easy to integrate your .NET development project with legacy systems.
DAP's Chicago web development team can offer an informed opinion about the appropriateness of .NET Framework for your project. If it's the way to go, DAP employs the best .NET development team in Chicago.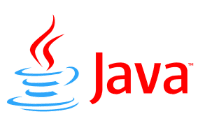 Java Web Development
Developed in 1995, Java web development is everywhere on the internet—in embedded systems, web scripting games, mobile apps, and much more. Most online banking applications use Java, as do industry-leading enterprise websites like facebook.com, amazon.com, google.com, and other giants.
The best reason to choose Java web development is the desire for maximum flexibility. Java is designed to be platform-independent. The programming language is associated with the acronym WORA—"Write Once, Run Anywhere." Java code can run in almost any system or on almost any platform. 
Other reasons to choose Java for your web development project include:
Security.

Java web development is a great choice for security-conscious organizations because of the many security features built into Java development platforms. These include encryption, advanced authentication, and access control, combining to make Java web development one of the most secure options.

Robust API Selection.

Java provides a rich selection of application programming interfaces (APIs). If Java doesn't have an API for a function, a compatible API can almost always be found in open source libraries like Apache POI, Apache Commons, and Google Guava. 

Multi-Threading.

Java's support of multi-threading makes it the ideal choice to program sites and applications that require multiple users or multiple threads to operate at one time. Multi-thread environments built in Java are faster, more reliable, and perform multiple operations seamlessly.

Scalable.

One of the reasons organizations and enterprises program in Java is the scalability of the Java language. Sites written in Java can easily be adapted to handle a huge uptick in traffic or activity. Java programming is also easy to scale horizontally. 

Object-Oriented Programming.

OOP allows code to be reused and easily managed, making the development process easier, more affordable, and repeatable.
DAP employs the most talented Java development team in Chicago. We recommend Java development for enterprises, financial service companies, and many other complex web experiences.
Schedule your free consultation
Have questions about a Chicago website development project? Schedule a consultation with a DAP expert today and find out what we can do for your business.
"We love nothing more than helping clients take a massive digital step forward with one of our development projects."

Michael Reddy
Looking for your Next Web Development Agency in Chicago? We Work with the Very Best
Epocrates
Game-Changing Medical Reference Web App
Healthcare
Epocrates came to DAP to create an immersive subscription web app that medical professionals and medical students can use to quickly cross-reference medication interactions, drug safety information, disease information, and alternative medicines.
Dickson
Industry Leaders in Environmental Monitoring and Regulatory Compliance
Manufacturing
This B2B service provider needed robust content to answer specialized questions on the minds of their warm market—entrepreneurs in highly-regulated industries with sensitive compliance needs. Trust and authority is the name of the game when compliance is on the line.
Emory University
Second-Oldest Private University in Georgia
Healthcare
Struggling like all universities with COVID-19 restrictions, Emory University came to DAP to punch up their web presence and remain relevant to students facing the prospect of remote learning and disconnection from the brand.
Hiresphere
Immersive, Automated Employment Marketplace
Software as a Service (SaaS)
Hiresphere came to DAP to design a first-of-its-kind "control panel" for job-seekers and hiring managers to manage their job searches and talent searches like a business—an ingenious SaaS back office, but for hiring. They had the idea; we brought it to life.
State of Illinois Comptroller
Public Servant and State CFO
Government
With all government services making the move to digital offerings, the State Comptroller came to DAP to create an immersive website that would offer many comptroller services online. Since the comptroller is the chief financial officer of the state, security and privacy was of the essence, in addition to seamless UX.
Green Target
Strategic B2B Public Relations Agency
Professional Services Agency
Few industries suffer from a subpar web experience like PR. Green Target came to us to help align their web presence with their brand voice and reflect their authority as leaders in the Chicago public relations space.
The DAP Difference
Find out why so many businesses have placed their trust in DAP for their Chicago web development project.
We're Experienced
Our diverse team of Chicago web developers and project managers have decades of experience delivering game-changing mobile experiences across a variety of industries.

Simply put, there's no platform we aren't fluent with. There's no device we haven't worked with with our Chicago-based clients. We've seen it all, and we are ready to leverage that knowledge and experience to propel your business forward.
We're On-Time & On-Budget
At DAP we're driven to not only meet deadlines, but beat them. We go the extra mile and put in the extra time to make sure your web app goes to market and begins helping your business grow sooner than you expected.

We also stay steadfastly focused on the project's budget, making sure to deliver high level results while staying within the projects' financial guidelines.
We're Award-Winning
We're proud of our Chicago web development work, and the results it has produced for our clients. But others have taken notice as well, as our work has received multiple significant awards.

From the Consumer Electronics Show to Time Magazine and CNBC, prestigious organizations have recognized DAP's Chicago web development work as innovative, intuitive, and industry-leading.
We're Focused on the Future
The web development world is perpetually shifting. Our team of digital experts is constantly tracking trends and refining best practices to make sure your app will not only meet your customers' needs today, but in the years to come.

When you work with DAP, you get more than web development. You get a partner committed to anticipating your needs and exceeding your goals.

Game-Changing Medical Reference Web App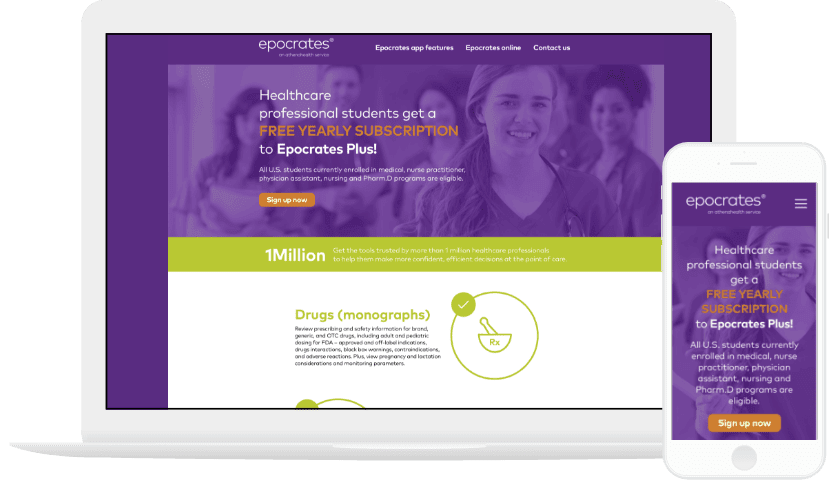 Industry Leaders in Environmental Monitoring and Regulatory Compliance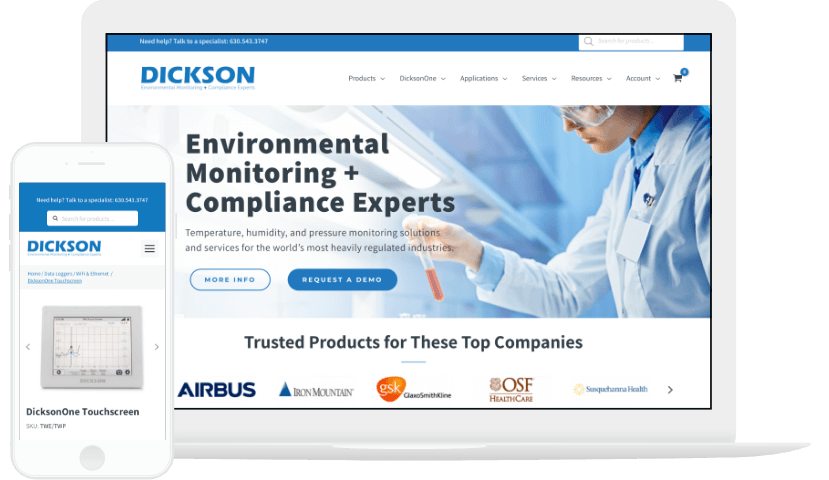 Second-Oldest Private University in Georgia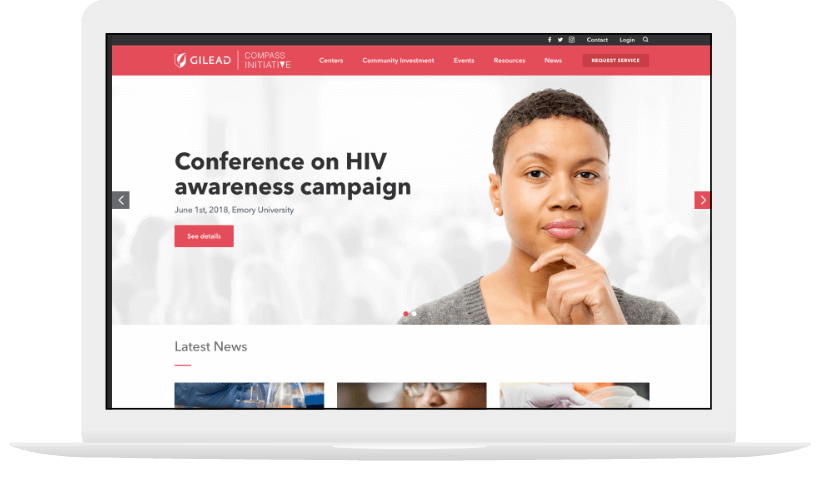 Immersive, Automated Employment Marketplace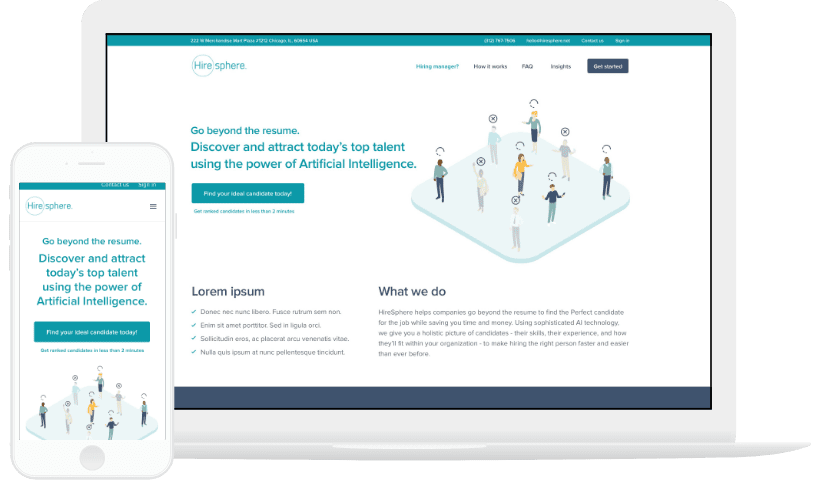 Public Servant and State CFO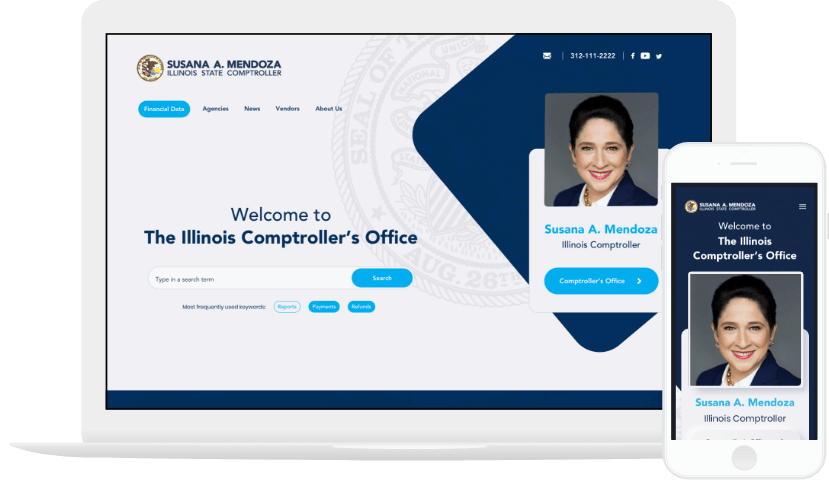 Strategic B2B Public Relations Agency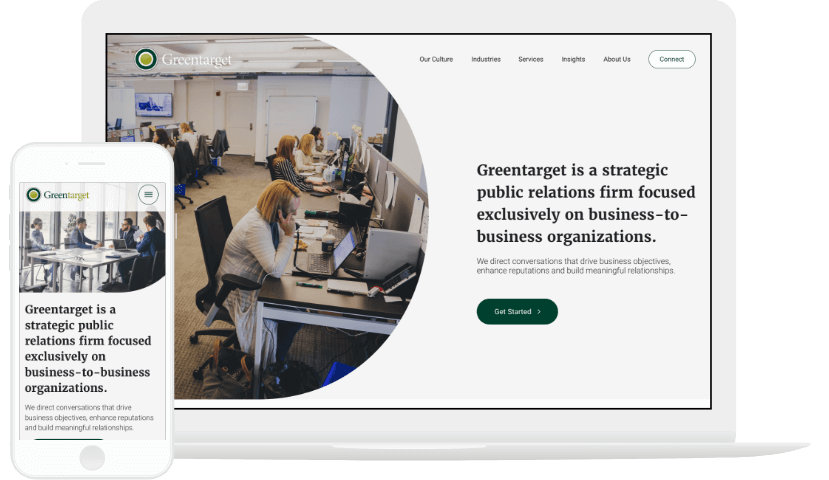 Why work with us on your next Chicago Web Development Project
From building and testing your website to providing marketing strategies and ongoing support, DAP has expertise in every step of the website development process.
1
Concept
1-2 weeks
Work with one of our expert product managers to define the scope of your website, prioritize features, and write product requirements. Don't worry—we do all the heavy lifting! Let your imagination run wild.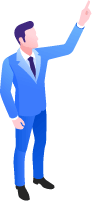 2
Design
2-3 weeks
Watch as your idea comes to life! We create the visual blueprint for your immersive new website. Your vision gets sketched out on multiple mood boards—you choose the best style for your brand.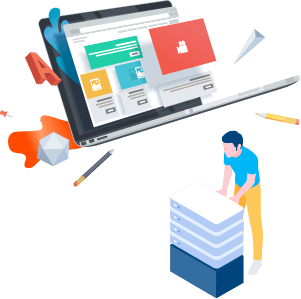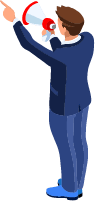 3
Development
4-6 weeks
Sit back and relax while our award-winning team of Chicago developers creates the features and functionality for your new site.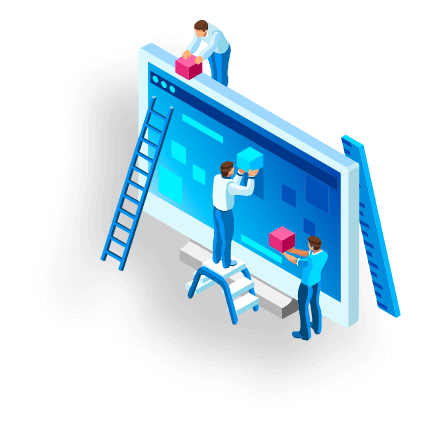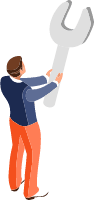 4
Launch and Maintenance
Ongoing
Prepare for the big day! Your new website is launched into production with all the virtual fanfare we can muster for this amazing day.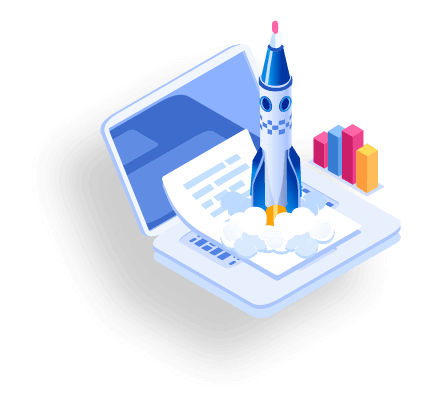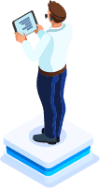 5
SEO & Marketing
Ongoing
Reach new audiences, acquire new customers, and grow your online presence with our SEO and Marketing services. Our approach is guaranteed to meet your key performance goals and set your new website up for success.