Las Vegas is where everyone goes to feel lucky, and you want to be the ultimate guide for people who like to travel there in style. You need to create a Las Vegas travel guide or a tourism website that features the places where the wealthy and privileged go. A website that brings people inside the stunning hotels and captivating attractions, and of course, inside the city's lavish casinos!
To get your luxury travel website closer to your target customers, you need the help of a team that knows the local market like the back of their hands. You need a Las Vegas SEO agency to rank your tourism website higher, reach your customers better, and improve your revenue. Additionally, a local agency will help you overtake your competition with the right SEO marketing formula. Using the right SEO can help you attract luxury travelers to Las Vegas by providing you with the marketing strategy you need.
SEO Strategies to Attract Wealthy Travelers
Before creating luxury travel marketing campaigns using SEO, it's best to assess your target market first. Who are luxury travelers? What do these kinds of travelers want? Let's list down a few of their traits:
They have high expectations of travel services.

They have a lot of money to spend, have high net worths.

They spend their money freely on high-class experiences.

They plan on becoming "transformed" physically, emotionally, and mentally after the trip.

They are willing to spend any amount on luxury travel.

They don't want any stress or worries.

They may have a personal assistant who will work closely with travel agencies to prepare for the trip.
Luxury travelers are ready to spend any amount just to get that perfect experience. They usually have someone who will oversee their travel plans, schedule, or itinerary, someone who will make sure that everything is seamless. And of course, they use the best ways to travel riding in private planes, embarking in classy private terminals or grand yachts from exclusive marinas. You must consider these qualities when creating SEO-friendly campaigns so you can effectively target your luxury travelers. 
Create a Luxury Website
Your website must reflect the luxury of your business. Every element must look and feel classy without being too much. The key is to use updated and appropriate images to display your service or products. Use stunning photographs, colorful images, and captivating videos. It would be best to use original photographs with short descriptions and keywords or key phrases.
There are website design tools you can use to create captivating websites. These tools allow you to use website templates, images, fonts, and other site elements. If you don't have the time but have the budget, you may hire a professional site designer to create your luxury travel website. 
Back Your Luxury Site Using Significant Data
Your website should not just look professional and luxurious but should also offer updated information. For a travel website that offers luxurious tours, accommodations, and transportation, you must provide the latest information on travel restrictions, health safety, and more. Websites with updated content are optimized to serve customers and visitors. Having an optimized site helps search engines like Google rank it. And with a higher site ranking, your visitors can find you more easily online.
Furthermore, you must arm your visitors with the most updated data on destination perks, features, and amenities. If you're promoting Las Vegas nightlife, you must have the latest on the Strip, including events, shows, conferences, and parties. For promoting the casinos, have the most updated information on casino games, shows, and casino-hotel amenities.
Use Efficient Keyword Research
Google Keyword Planner can help you find the best, high-ranking keywords and key phrases for your luxury travel website. This tool is excellent for creating optimized content or online marketing strategies because it was developed with marketers and advertisers in mind.
Aside from finding the right keywords or key phrases, you must also know how to position your keywords correctly. Placing keywords in your title, URL, meta descriptions, in your content, and image descriptions are standard practices, but you should never resort to keyword stuffing. This strategy may have worked in the past, but with new Google search rules, your site may get penalized for it. A local agency like a Las Vegas digital agency can help you find the best keywords and phrases to rank your site higher and conquer the competition.
Consider Content Strategy
Use a combination of branded site content that easily indexes city areas in Las Vegas and experience site content to rank higher. Use meta descriptions, meta titles, alt, and title tags to present your website's luxury travel niche. All the content must be relevant to your niche and offer in-depth information. Your visitors must find value in every word and every sentence.
Develop Correct Site Architecture
After selecting the right keywords and phrases and developing a good content strategy, you may now formulate assets that allow your site to be easily searched and indexed.
Optimizing your site's schema markup is another SEO strategy. Schema markup or structured data is how search engines communicate through semantic language. It supplies data to search engines to understand your website content better. Depending on your niche, product, or service, the correct schema markup can help you get instantly noticed online.
Get Help from Local Agencies
A local SEO agency is your local marketing expert who will use optimization strategies that work with your target market. You'll find it easier to plan and execute marketing campaigns when you understand your local market better.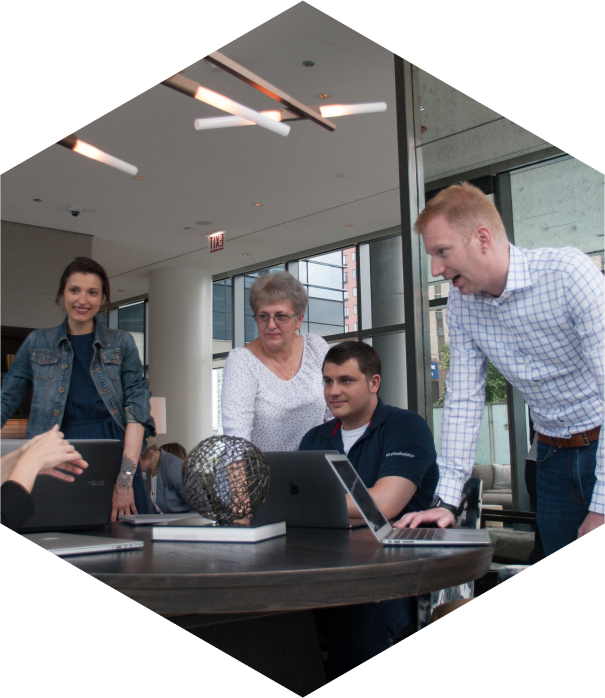 How Can We Help?

Fill out the short form below or call us at:



(888) 846-5382
A local agency has a deeper understanding of what a local area can offer to customers, knows local vendors and partners, and optimizes your website for mobile use. More people use their cellphones to look for local tourism-related businesses and what these businesses have to offer, so enhancing your site to cater to mobile users must be a priority.
Final Words
You can position your business better online by correctly implementing SEO in your Las Vegas-focused travel website. And by partnering with a top SEO agency in Las Vegas, you have the edge over your competitors. An agency that knows the city and its luxury tourism market will help you stand out and get noticed instantly by affluent travelers.