Since the beginning of the Covid-19 pandemic, hospitality has both taken a big hit and seen its target market shift a little. Before the pandemic struck, it was hard enough to survive in this industry. Now, with travel still down, the hospitality industry has had to look closer to home to try to stay out of the red. Local marketing has changed, and the industry is adapting to ensure it continues to survive and thrive.
One way to ensure greater success during this continuing pandemic is to enhance Search Engine Optimization (SEO) in local markets. Did you know that 40% of travel and hospitality revenue can be attributed to organic SEO search? Following the latest guidelines for local SEO best practices will give you a leg up on your competition, putting your business in front of prospective customers first.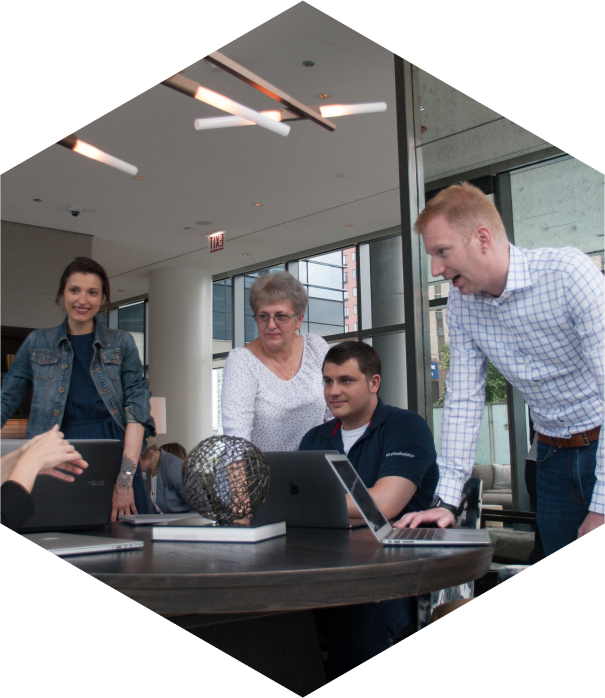 How Can We Help?

Fill out the short form below or call us at:



(888) 846-5382
Let's get started by running through a local SEO checklist that will see you rocket up the rankings and be the envy of your competitors.
---
Watch this video to learn about the Digital Authority Partners approach to local SEO!
---
1. Complete and Optimize Your "Google My Business" Account
If there's one thing we know, Google loves information – the more you give it, the better. The plethora of fields that can be completed in your Google My Business account is a testament to how important data about your business is to search rankings. 
Potential customers want to know more about you than ever, right down to your health and safety protocols, such as if masks are required on your premises and if your staff wear masks. There are now over 100 attributes that can be populated in Google My Business alone. 
Taking the time to thoroughly complete your profile and regularly update it with any changes is imperative for any hospitality and hotel SEO strategy.
2. Request and Encourage Google Reviews
Alongside all of your Google My Business (GMB) information, you'll notice Google reviews left by your customers. Google places tremendous value in these reviews, selecting businesses that have the most complete GMB profile, including recent and honest reviews, to be the suggested establishments for a given location. 
Yes, the number of 5-star reviews you get is important, but they need to be honest and helpful. A one-sentence review will be deemed less relevant than a four-paragraph review. In addition, a one-week-old review will be considered more valuable than feedback from 2018. Always remember, frequency and content quality are the most important attributes for Google reviews.
If reviews are few and far between, you could implement a strategy to encourage customers to leave a review. Ask people who seem to have had an enjoyable experience to leave a review. You can do this face-to-face prior to check-out. Or you can follow up through email or SMS follow-ups. Having meaningful commentary on the quality of your establishment is important for SEO and for your business. 
3. Include High-Quality, Inviting Images
Selecting the right images for your GMB profile and website is crucial. High-quality photographs that make your establishment look appealing won't directly improve your SEO ranking, but they will improve your conversion rate with users loving images like this. Google says users are 30% more likely to click through to your website and 42% more likely to ask for directions if you have photos on your profile.
Google likes to know your account is active and up-to-date. So, make sure you frequently add new images. Also, using stock photography is a definite no – you must use authentic images of your establishment. 
There's nothing more powerful than enabling potential customers to imagine themselves in your hotel, relaxing in the bath, devouring tasty food, or drinking at the bar. Help potential clients see themselves in your hotel and watch your SEO improve.
4. Stay Up to Date with Feature Changes
Many businesses have fallen victim to not keeping up to date with the changes Google makes, leaving them lagging their competition and losing all-important rankings. It can be time-consuming to review Google's additions, but it's important to your SEO.
Frequently, Google introduces new functionality to make searching for travel more user-friendly, like filtering by interests such as watersports, beaches, skiing, restaurants, and more. If you're an early adopter of these features, Google will push you up the rankings as your profile is active and you're embracing the changes they're putting in place. 
5. Be An Information Hub for The Local Area
Creating a large volume of content inspired by what's on offer in the area around your hospitality business enables you to optimize your website content for local keywords and provides your establishment with many additional benefits. 
Google values websites that update content frequently and have pages with a high volume of words. Articles such as how to spend a weekend in Boston, or the best restaurant in Brooklyn, give potential guests added value while telling Google you should be pushed up the rankings.
Content like this also enhances your internal and external linking capabilities. Building links with other businesses in your local community shows Google that other websites and people find your content valuable. The more your content is shared and the more it is linked to, the higher impact it will have on your local SEO.
6. Diversify Your Target Audience
Families are looking to vacation closer to home, and couples are looking for short-haul breaks. Also, the rise of working remotely has led to people taking longer workcations and looking for monthly rentals. Rethinking your target marketing can open revenue streams you've never tapped into before. 
To implement your new targeting strategy, you must publicize the features of your establishment your new target market will like. For example, a desk, high-speed wi-fi, communal working spaces, a coffee shop, or room service would be perfect for a remote worker.
If you're unsure what guests might need, do some marketing research, monitor what competing hotels offer, or ask guests what they'd like to see.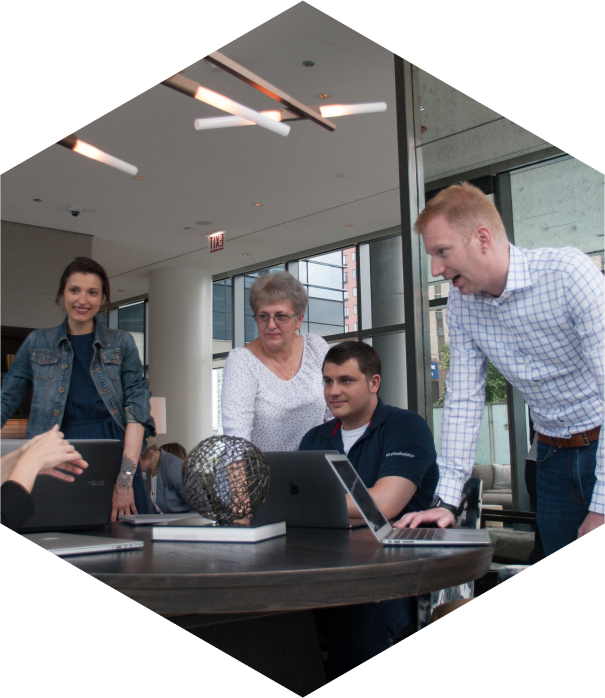 How Can We Help?

Fill out the short form below or call us at:



(888) 846-5382
In Summary
The hospitality industry has changed – now more than ever, you and your business need to be adaptable and transparent. Enlisting the help of a local SEO expert, such as our Las Vegas digital agency, will be your quickest and most effective way to keep up with the trends. 
Being active and up-to-date is enabling hotels, restaurants, and other hospitality brands to gain exposure and brand awareness like never before. As a Las Vegas SEO agency, we love seeing our clients prosper in these difficult times, and we want to help you do the same.