Companies that want to elevate their websites must follow trends and developments in small business search engine optimization (SEO). Among those that you should consider are hiring an SEO agency for all your needs and utilizing topic clusters to rework your content strategy.
Topic clusters, now considered a best website practice, will help you beat the competition on search engine results pages (SERPs).
This guide tells you how to get next-level SEO with topic clusters. We will cover the following:
An introduction to SEO benefits of topic clusters
A clear seven-step guide to creating your own topic clusters
There's a lot to discuss, so get ready to take notes.
Let's go!
---
Want to learn more about the Digital Authority Partners approach to SEO? Watch this video!
---
3 Next-Level SEO Benefits of Topic Clusters
Topic clusters are among the lesser-known best SEO practices that provide numerous advantages for your business's website. They are composed of two distinct parts: pillar pages and cluster pages. Each plays a vital role that relies on the other to function properly.
A pillar page acts as the entire cluster's subject matter, theme, or category. On the other hand, cluster pages (also called supporting content) focus on narrower aspects of the subject.
Without a pillar page, your content becomes a mess of disjointed articles. Without the supporting content found in cluster pages, a pillar page no longer serves as a focal point for building your authority and expertise.
Below are three critical SEO benefits your website cannot go without in the coming years.
     1. Improve Domain Authority
Topic clusters allow you to generate a natural network of related content that raises your website's domain authority (DA), influencing SERPs ranking.
The latest round of Google updates favors websites that sustain DA growth through robust, cohesive, and unique content. In particular, the new algorithm prefers websites that contain articles that connect users with expertly written information tailored to their specific needs.
Topic clusters achieve all of the above through their comprehensive nature. They bring a systematic approach to content creation by continuously building on themselves. Topic clusters readily provide the opportunity to incorporate new or unique knowledge into your SEO strategy.
     2. Build on the Buyer's Journey
Topic clusters respond to critical content questions, including what information to share and what your audience should do. For example, cluster pages intentionally focus on narrow topics that center on specific aspects of a subject. This allows you to fulfill all stages of the buyer's journey.
Through this gradual delivery of information, you help customers solve their problems and point to yourself as a solution. Besides, topic clusters work exceptionally well because the flow of fresh content keeps your website attractive and relevant to search engines and users.
Topic clusters help you serve all parts of the buyer's journey. When your content covers information in breadth and depth, your website becomes a one-stop shop for users.
     3. Optimize for Crawler Bots
Search engine crawler bots need as much help as possible to thoroughly inspect your website. A website that stays up-to-date and regularly uploads new content catches the attention of search engines, which always look for pages to crawl and index.
Pillar pages form a natural blueprint for connecting your various articles around central themes or keywords. The network of internal links creates a convenient pathway for bots to reach every page on your website. This boosts the chance of search engines indexing your page for use.
However, that is not a guaranteed outcome. Sometimes, you must encourage the crawler bots to visit your website by submitting a site map. Using topic clusters helps with crawling because they shorten your site map, making it easier to direct the process to your advantage.
7 Steps for Creating Your SEO Topic Clusters
To use topic clusters, you should first know how to make them. The process is relatively straightforward, but it definitely takes planning and effort. However, taking it step-by-step can get you the results you want from this SEO strategy.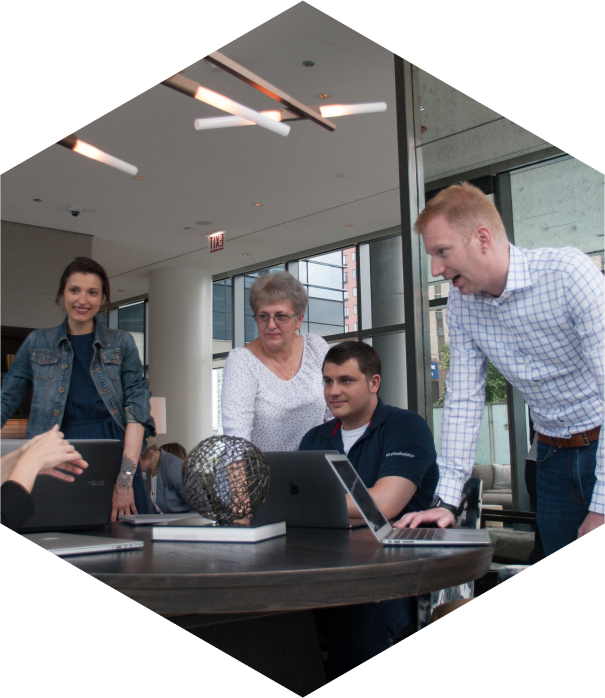 How Can We Help?

Fill out the short form below or call us at:



(888) 846-5382
Check out the seven steps you should follow to make and use topic clusters.
Analyze your existing content. Look at your established topics and where you can take them further. Do a full audit of your content and keep a list handy for the remaining steps in the process.
Separate content by its role in the topic cluster. Is it a pillar page or a cluster page? Take this moment also to pick out duplicate or similar content. Each piece of the topic cluster should be distinct from one another.
Organize articles into your content maps. These are more or less mind maps that group your existing content into clusters and define their relationship with one another. Arrange them in a way that indicates which is the pillar page and leaves room for new ideas.
Check clusters for missing content using the buyer's journey as a model. Aim to address each stage in your content strategy, but ensure your ideas are relevant to your target market. Always tailor your articles to your audience's needs.
Use keyword or topic cluster tools to generate new article ideas based on what you found. For instance, if you need more content for the Consideration stage, mark keywords that contain words like 'service' or 'solution.'
Fit new content ideas into content maps. How you grow your clusters is critical because your direction can make you stand out more on SERPs. Strive to include unique angles or answer niche questions.
Make topic clusters part of your link building strategy. Tag support pages that can connect with other support pages in addition to the pillar page.
Summing Up
Current trends in SEO point to topic clusters as the next major adaptation businesses need to maintain relevance online. It is clear why: raising your website's domain authority and showing your expertise through well-made content is an invaluable benefit of this SEO strategy.
Need help using topic clusters to level up your website's SEO? Contact us to learn how we can help.