One way an SEO agency helps your business succeed is by getting you to rank well on search engine results pages (SERPs). They accomplish this by using search engine optimization (SEO) practices to enhance your content. Topic clusters are a perfect example of these enhancements.
Here is a step-by-step breakdown of how to use topic clusters:
Audit your existing content
Know users' search intent
Group your ideas by topic
Find gaps in your content
Conduct keyword research
Add to your content maps
Review your internal links
There's a lot to discuss, so get ready to take notes.
Let's go!
---
Want to learn more about the Digital Authority Partners approach to SEO? Watch this video!
---
1. Audit Your Existing Content
A crucial benefit of SEO services is content auditing. A trained eye can identify your current strategy's strengths and weaknesses. An SEO agency, thus, helps you look through your articles and sort them into themes and categories for further assessment.
By taking an inventory of your existing website posts, you can:
See gaps and patterns in your current content strategy.
Identify which topics are overserved and underserved.
Catch duplicate or extremely similar content for removal.
Find old content that needs to be refreshed or updated.
Assess the cohesion of your previous articles and posts.
2. Know Users' Search Intent
Knowing user search intent is vital to marketing. It helps you identify the best content for your audience. It also shows where the user is in the customer journey or sales funnel, which is important if you want them to become paying customers for your business.
The four types of search intent are:
Informational: This refers to instances when users want to learn about something or how to do something. Keywords such as 'what is,' 'how to,' and 'why' are prime examples of this type. Using nouns, such as 'SEO agency,' as search terms also count.
Commercial: People looking for products without plans to make a purchase use Google with commercial search intent. Terms in the superlative such as 'top,' 'best,' and 'cheapest' display this type of search intent.
Transactional: Words like 'buy,' 'price,' and 'store' indicate a transactional search intent. In other words, this is when users are ready to make a purchase or book a service. Product names are another indicator of this type of search intent.
Navigational: Some people use search engines to direct themselves to websites rather than entering the URL in the address bar. This type of search is navigational, and that is why you must ensure your website comes up in SERPs.
3. Group Your Ideas by Topic
The next step is grouping your list of content and ideas by keyword. To use topic clusters, you must organize your content into pillar and support pages. The former serves as the main topic and is typically a broad theme, while the latter consists of supporting subtopics.
For example, a topic cluster on over-the-counter (OTC) medicine might look something like this:
Keywords:OTC medicine, over-the-counter medicine
Pillar Page:The A-Z Guide on OTC Medicine
Support Pages

Who Should and Should Not Take Aspirin
Aspirin vs. Ibuprofen: Which is Better for You?
Flu Season Medicine You Should Have at Home
Is Fish Oil Really Good for Your Brain?
Vitamin Gummies that Kids Love Best
A tip for coming up with pillar pages is to imagine your topic cluster as a triangle. The top of the triangle, as the peak, offers the most general coverage of a topic. In a word, it is a collection of all the main ideas of its subtopics, which is how it can connect to multiple branches at once.
4. Find Gaps in Your Content
After auditing your existing content, the next critical step is to start looking for gaps. You must know what you are missing to build a better content strategy.
To accomplish this, you can:
Review your content and see what topics you have not covered yet.
Put yourself in your audience's shoes and note what needs more clarity.
Ask your audience what subjects they want you to write about more.
Check social media platforms for issues that no one is addressing.
See what unique perspectives or information you can add to existing content.
5. Conduct Keyword Research
Sometimes, content ideas take a lot of work, even when you have already gone over gaps in your articles. Finding inspiration is critical in that case. For instance, expert SEO agency tools give you ideas that better serve your audience and goals.
How do they help? Every time you look up words on those services, you receive broad matches in the results. Some keyword tools go a step further and show you the actual search terms people use to find information online.
Take note of what your audience needs and do your best to incorporate it into future articles.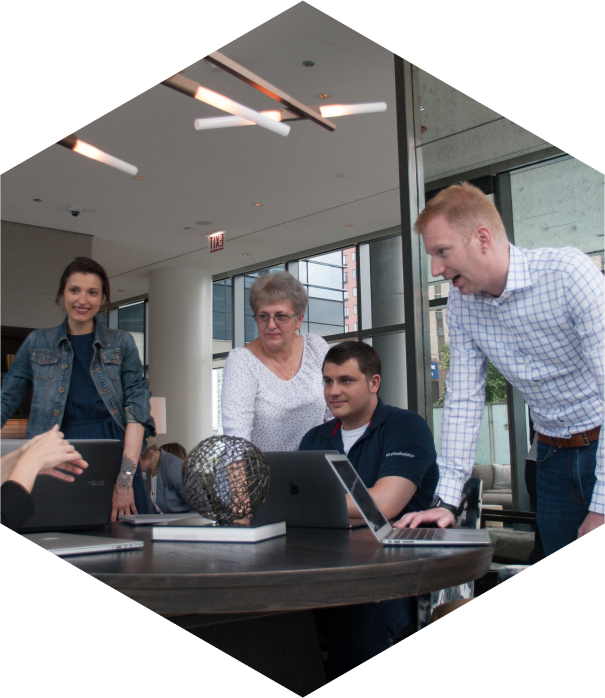 How Can We Help?

Fill out the short form below or call us at:



(888) 846-5382
6. Add to Your Content Maps
It goes without saying that you should keep track of your ideas for topic clusters. Organizing them into content maps is recommended so you can review how each piece is connected. Cohesion is essential to topic clusters, so make sure your ideas connect smoothly.
Create content maps, such as affinity diagrams, flowcharts, and mind maps. What is important is that you can conveniently add or remove elements without confusing yourself. Free organization tools such as Trello are indispensable for this purpose.
7. Review Your Internal Links
Once you have added topic clusters to your content strategy, the last step is to write, publish, and link your articles. Use your content map as a guide when linking your articles.
One of the best applications of topic clusters is building an internal linking strategy. It organically guides customers through your sales funnel. With strong internal link building, your audience can naturally conclude that your company is worth supporting.
In other words, by connecting your subtopics and the main topic, your target audience can go from being interested to being invested to being engaged in your business.
Summing Up
Topic clusters are a growing trend among SEO agencies and expert groups. Companies that overlook this crucial strategy miss out on new business opportunities.
Using topic clusters is an entire process that begins with knowing your content intimately. Then, slowly build around themes that work best for your business. Getting the most out of this SEO tool is challenging, but the rewards are more than worth the trouble.
Need help applying topic clusters to your content? Contact us to learn more about how we can help.