In digital marketing, medical search engine optimization (SEO) is a competitive tactic. It entails optimizing every aspect of a website so that search engines can find it and present it to users as search results. You'll need medical SEO to keep your internet presence if you want your target clients to find your practice. However, medical SEO for newcomers may be perplexing.
If you're new to medical SEO, you could get lost in the sea of digital marketing lingo. It's best to start learning key terms first. This page explains some of the most important terms to be aware of when getting started with medical SEO.
---
Watch this video to learn more about the Digital Authority Partners approach to Medical SEO!
---
Click-Through Rate (CTR)
Click-Through Rate (CTR) is the number of clicks divided by the number of times it is displayed. In other words, the CTR of your keywords is calculated by dividing the total number of clicks on the keywords by the total number of impressions and multiplying the result by 100%.
CTR = (total number of clicks/total number of impressions) x 100%
The CTR gives you an idea about how many of the people who saw your content or ad actually clicked on them. It gives you an idea if your campaign is effective: A high CTR indicates users find your adverts and listings useful.
Go to Google AdWords to check the CTR of keywords.
Conversion Rate (CVR)
The conversion rate (CVR) is the percentage of visitors to your website or social media page that did the action you wanted them to do. Simply said, conversion is the number of people who purchased your goods or service through a particular channel.
Some non-profit organizations' websites, on the other hand, are designed to boost membership and participation. As such, their conversion rate is calculated based on the percentage of visitors that signed up for membership, webinar attendance, or e-newsletter subscriptions.
Conversion optimization is crucial since it tells you whether your campaign or strategy is working: A high CVR implies that many viewers see the value proposition of your ad, whereas a low CVR indicates that the ad does not appeal to your target audience.
Cost Per Click (CPC)
Cost per click (CPC) is the amount of money you spend for each click on your paid advertising campaign. Getting the CPC for your chosen keywords gives you an idea of how much you need to reach your target impressions.
If your keyword has low CPC, it means it is not getting the traffic and clicks you expect. Similarly, if your keyword has high CPC, you are attracting users to click on your post.
Finding out your keywords' CPC is critical since you want to know if your target demographic uses them. To increase your campaign's clicks, use Google Trends or AdWords to explore keywords with cheap CPC.
Take note, however, that higher CPC may mean higher costs. This is especially true with sponsored advertising. If you lack the funds to compete for the most popular keywords, consider those with good CPC but less competition.
Cross-Channel Marketing
Cross-channel marketing is when brands connect with customers through different communication channels such as social media, email, SMS, and more.
In essence, you choose a keyword, write a blog about it, share the blog on Instagram, include it in your newsletter, make a related video on YouTube, and some may even send out an SMS.
When posting across multiple channels, don't forget to use the same target keywords. Mention your keywords in the caption of a shared Instagram image, for example.
Inbound Marketing
Inbound marketing is connecting your audience with helpful material through organic channels like search engines and social media. For instance, a well-written blog about a doctor's recent patient encounter will speak to target clients in a way that no banner ad can.
Inbound marketing is vital in SEO strategies since it targets consumers and crafts personalized messaging. Instead of advertising a general campaign, inbound marketing targets your intended demographic with carefully produced messaging and imagery.
Ramp up inbound marketing by writing targeted content, blogging, and social media posting. Inbound marketing provides long-term results for your SEO campaigns and is an investment in your overall digital marketing campaign.
Bots
Bots are like cookies or web crawlers that collect data from a website or social media page. They help search engines index content sites and analyze user queries to make recommendations.
Bots are double-edged swords. What you do with them can either harm or help you. While most bots are good for indexing search engines, some are malicious and seek to take complete control of a computer.
Make sure you follow advertising rules on websites and social media. To avoid legal concerns, be specific in your Data Privacy statement about how you store your users' personal data.
Keyword Density
Keyword density means the total number of times a keyword is used in content, article, or blog. However, avoid keyword stuffing or cramming keywords or numbers into a webpage in an attempt to manipulate a site's rating. Search engine algorithms have penalties in place for websites that overuse keywords to trick crawlers.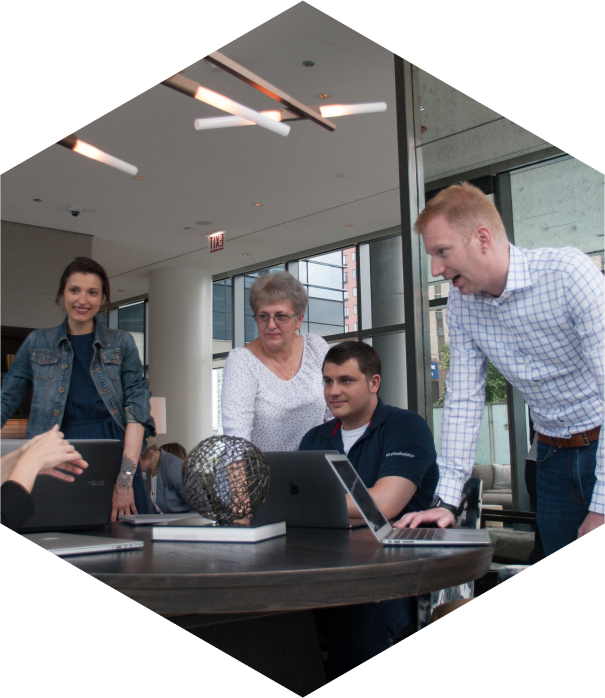 How Can We Help?

Fill out the short form below or call us at:



(888) 846-5382
Use your main keywords only one to three times per page. To assist search engines in understanding your content, you can use related keywords in other parts of your content. However, you should avoid stuffing your content with relevant keywords. This is also something that search engine algorithms penalize.
Domain Authority
Domain Authority (DA) is a ranking or score that forecasts how likely a website is to rank in search engine result pages (SERPs). It gives you an idea of your website's SEO performance: DA scores range from one to 100, with higher DAs indicating more SERP ranking potential.
Increase your website's DA by adding more internal links, optimizing your keywords, and incorporating social media. Add authority content to which other sites could link. The more links pointing to your website, the higher the domain rank.
Final Words
There are more terminologies in medical SEO that you ought to learn. There's no need to learn them all at once. These eight words could help you get started. As you spend time researching and using keywords, then you will discover other medical SEO terms.
Take the time to learn more medical and health terms, which are related keywords in medical SEO. Examine how these related terms have been utilized in the SEO context by digital marketing specialists and leverage them as you start your medical SEO journey.