Expanding your medical practice online is the best way to drive traffic to your local clinic or office. With medical SEO, your website can reach the top ranks in search engine results and grab more attention from your prospects.
SEO or search engine optimization is a collection of tactics that will help optimize your website. But SEO strategies like local search, content marketing, and social media marketing can take time to develop and take effect. To help you arrange your content and make your SEO tactics more efficient, you should consider adopting topic clusters.
Let's find out more about topic clusters and how these can help you create a better, more optimized medical website.
---
Watch this video to learn more about the Digital Authority Partners approach to Medical SEO!
---
Topic Clusters Defined
It's easy to feel overwhelmed by the tons of information you want to impart to your audience. You want to update your visitors with the latest information and, at the same time, sell your service. But it's not a matter of posting everything on your site. You need to organize your content for easy search engine optimization.
This is where topic clusters come in handy. A topic cluster is a set of connected assets with a central topic. Topic clusters support every page that's within the group. Websites like medical websites can benefit profoundly from topic clusters.
For a visitor, patient, or client who's unaware of medical terms and conditions, medical website content with supporting web pages can significantly help with research. They can better understand topics and thus, make better decisions when it comes to their care. With topic clusters, web pages become easier to organize, index, and retrieve, and these can significantly improve SEO.
A topic cluster has three components: a pillar page, a cluster page, and internal links. The pillar page is the authority page that focuses on a high-search volume keyword. Every cluster page covers a subtopic that focuses on a minor search volume keyword. Meanwhile, internal links connect pillar pages and cluster pages.
Because web pages and topics are interconnected, your audience can quickly and efficiently find information on your website. Your site becomes optimized for search with properly arranged topic clusters.
Topic Clusters and SEO
Topic clusters can help you optimize your website and much more. Here are the benefits of this strategy in more detail.
     1. Topic Clusters Improve Keyword Organization
With topic clusters, you can focus on both high and low search volume keywords simultaneously. You can better satisfy your users throughout their journey, from visiting your medical website to booking your professional service. To reach Google's top ranks, you can use cluster pages with long-tail keywords because of low competition. For pillar pages, using high-volume keywords will help interlink cluster pages. You're building higher organic traffic, which further boosts your rankings.
     2. Topic Clusters Boost User Experience and Conversion
To use topic clusters in creating website content, begin with thorough research and organization of your target keywords. Arrange your keywords into groups to further understand the dynamics between keywords. This will help you move your audience on every page of your website and help them in making intelligent buying decisions.
     3. Topic Clusters Improve E-A-T
Google crawls through websites and extracts the meanings of various on-page components from your subheadings to the different sentences. Google also secures information from your page anchor text as well as backlinks.
Topic clusters enhance the relationship of your web pages which improves your website reputation and authority.
Creating Topic Clusters Step-By-Step
Now that you know the benefits of using topic clusters to improve SEO effectiveness, let's focus on how to create one. Here are the steps:
     1. Select a Topic
Plan on a good core topic. Your topic must be relevant to your practice and valuable to your clients and patients. The core topic must be a general term, so it's easy to develop cluster pages.
To find a good topic for your cluster, consider buyer personas to highlight their pains, needs, and intentions. Also, consider spreadsheets or maps in choosing the best idea. Once you've decided, organize the subtopics. Finally, check the SEO potential of each keyword.
     2. Choose a Keyword
Now, select a high search volume keyword for the pillar page to create topic clusters. Also, identify some related keywords for your cluster pages. You can use free SEO tools to generate the best keywords. Choose one keyword for every cluster page. Finally, select subtopics depending on your marketing and SEO goals.
     3. Create a Topic Cluster
After deciding on the best keywords for each topic cluster, outline the pillar and cluster pages. Your pillar page is on top as it offers an overview of the topic. Backlinks must be used to connect pillar pages and topic cluster pages.
The pillar page has high authority and deserves longer content at about 3000 or more words. Some marketers use the pillar page as an overview of the subtopics. Outline every cluster page for your content team. Provide your keywords, headings, subheadings, and reference websites for your writers.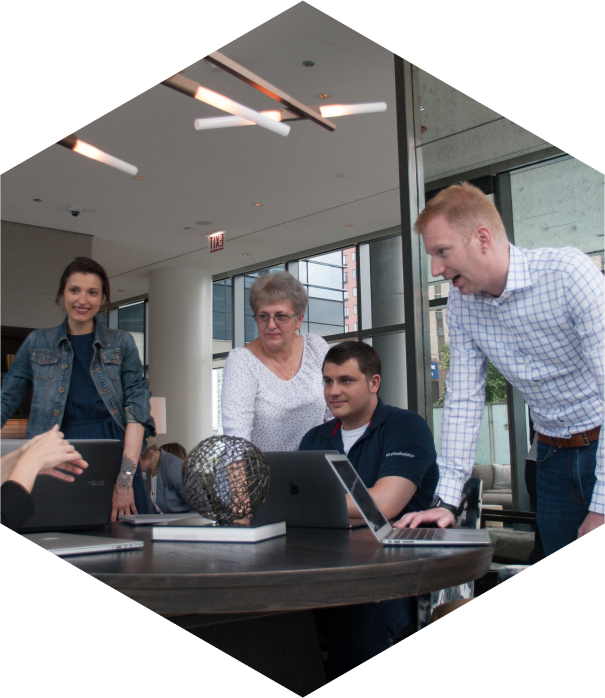 How Can We Help?

Fill out the short form below or call us at:



(888) 846-5382
     4. Develop Your Content
Your keywords and outlines are ready, so it's time to write your content. Remember to write as naturally as possible and never stuff your content with keywords. Always create straightforward and to-the-point content to improve usability.
     5. Publish Your Cluster Pages
Publishing your topic cluster content is the final step. There are some options you may consider. The pillar page should be on the root domain, and the topic clusters are the subdomain. You may also add a pillar page on your blog featured on your medical website. Include subtopics for every page.
Use interlinks to connect the topic clusters no matter what technique you want to adopt. Your pillar page must connect to all the cluster pages and vice versa. By interconnecting your pillar page and cluster pages, Google can move through your content and quickly identify your context and ranking of every page under the topic cluster.
Final Words
Using topic clusters to improve SEO is a worthwhile investment. With a well-defined topic cluster, it's easier to improve traffic, secure your rankings, and enhance user experience.
Search engines are becoming more intelligent and more efficient in ranking websites. Topic clusters can enhance site optimization making it easier for search engine crawlers to index and locate your site, thus saving you time, money, and effort in the long run.