Are you trying to create a pay-per-click (PPC) strategy on a budget?
Paid campaigns generate more traffic and click-through Google Ads when their strategy is focused. Investing as much as possible into your PPC campaign isn't enough. You must have an action plan with a detailed strategy.
In this article, we outline how a San Diego PPC Agency ensures they get the most from their PPC budget. Before we take a look at these tactics, let's lay out a clear definition of Google Ads and the goals of a PPC campaign.
---
If you want to learn how Digital Authority Partners can increase your PPC effectiveness, watch this video!
---
What Is Google Ads?
Google Ads is a great tool for driving potential customers to your business. These ads are short and well-timed and they show up on the search engine results page (SERP) on Google or Google Maps. A PPC campaign on Google Ads can boost website traffic, incoming calls, and/or the number of visitors to a brick-and-mortar store. 
What makes Google Ads so effective?
Google Ads is a $150 billion business. Research indicates this revenue accounts for up to 30% of the global digital ad spend. It's efficacy is simple. Google's reach is immense for businesses. Its platform declares that Google Ads provides a 2:1 ratio for return on investment.
5 Ways San Diego Businesses Can Get More from a PPC Budget
     1. Make Sure You Get the Targeting Right (And Be Specific)
Targeting is a key factor that determines the success or failure of a PPC campaign. If you get the targeting wrong, you won't see the results that you need.
A good agency spends a lot of time deciding whether to target by keyword, placement or topic. They will also consider audience targeting,  or "putting faces to names" of the members in a particular target audience.
When you define your target audience correctly, it's possible to get your PPC ads in front of users who will have interest and potential intent to act.. But this is a wide area to consider, and agencies often need to use various tools to help  narrow in on a particular audience.
     2. Define the Best Keywords Before Starting a PPC Campaign
Google Ads uses a cost-per-click rate (CPC) to determine how much a business will need to budget for targeting a specific keyword. The CPC rate is basically the highest amount that businesses are willing to pay-per-click on any given keyword.
We will only focus on a range of tactics and keywords that get a business results. They will often use the city or location indicator of a business as part of the keyword strategy. For example, "Dentist in San Diego" or "Auto mechanic near me" are examples of location-based keywords.
     3. Use High-Quality Copy to Set Your Business Apart
At a time when so many options can appear in Google search results, standing out from the crowd is paramount for any business. This is where high-quality copy and unique selling points (USPs) can help improve PPC conversions.
What sets your business apart from competitors that offer the same product/service?
FedEx had a great slogan for some time: "When it absolutely, positively has to be there overnight." M&Ms went with the somewhat quirky, "The milk chocolate that melts in your mouth, not in your hand." Every business has a unique selling point. Using this to your advantage by communicating it to your target audience via good, strategic copy can help get the most from your San Diego PPC budget.
     4. Take Advantage of Lost Opportunities (High Bounce Rate)
Many PPC campaigns have a high bounce rate, which means online users are clicking on ads but then leaving instead of engaging further with the business. You can use this bounce rate for "remarketing" and take advantage of all those lost opportunities.
Remarketing allows a business to show highly targeted ads to any users who previously viewed your Google Ads. The idea here is not to show them the same advert but another that may better compel them to take the desired action.
     5. Gathering Data and Using Analytics to Improve a PPC Ad
You can't fix or change what you don't know. This is why analytics are critical for a PPC campaign. You'll never know the true worth of a PPC advert without checking the metrics, and Google Analytics is the best place for doing so.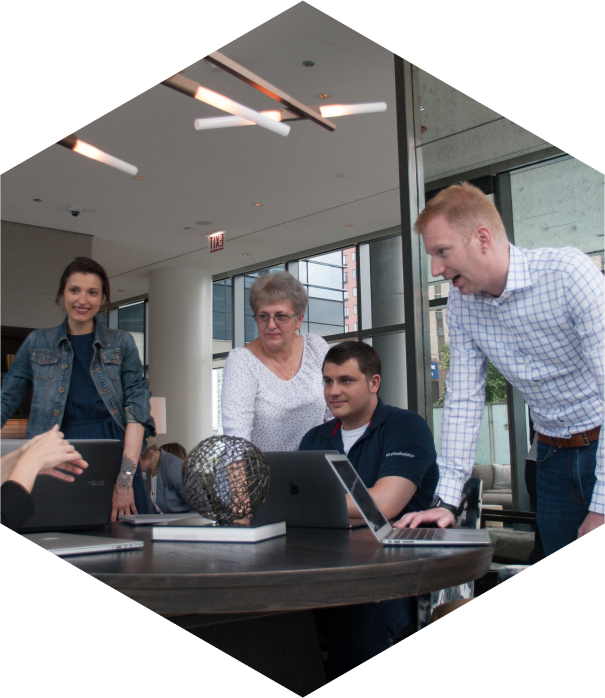 How Can We Help?

Fill out the short form below or call us at:



(888) 846-5382
After gathering this info, you must also know how to interpret the data and take action. This San Diego PPC Agency uses different tools to analyze and improve a PPC ad campaign. Ahrefs, Oribi, and Semrush are three examples of analytics tools that track and measure data to help improve PPC ad campaigns.
Final Thoughts
It's not the size of your budget, but the precision of your PPC strategy that determines the return on investment for your business. Get in touch with our San Diego PPC Agency to learn more about how to get the most out of your PPC budget.