Outsourcing a senior position can be a daunting task for many businesses, particularly for a role heavily involved with the strategic direction of the company. Integrating an outsourced CMO into your business can be challenging, but the rewards can definitely outweigh the difficulties.
Before investing in a CMO, replacing an outgoing person, or waiting to appoint the right full-time candidate, make sure you have all the information you need to realize that outsourcing is the way to go, provided here.
Obviously, we think small and mid-size businesses greatly benefit from an outsourced Marketing Director, and you're about to learn why. 
First, if you're asking yourself what is a CMO or what is a fractional CMO, check out these articles before reading on. 
We'll cover these key topics here: 
How does outsourcing marketing work?

What are the benefits of outsourcing a marketing director?

Will an outsourced marketing director add leadership to a company?

How much does an outsourced marketing director cost and what value do they add?

How does third-party marketing improve a plan and help create structure?
By the end of this read, you'll understand the added value an outsourced Marketing Director brings and how to find and engage one. So, stick with us and discover how you can transform your business. 
---
Want to learn how Digital Authority Partners can reduce your operating costs? Watch this video!
---
How Does Outsourcing Marketing Work?
Businesses in all sectors often debate whether to establish an in-house marketing department or turn to an external team of agency specialists. Often, without knowing it, they're deciding whether to outsource their marketing efforts.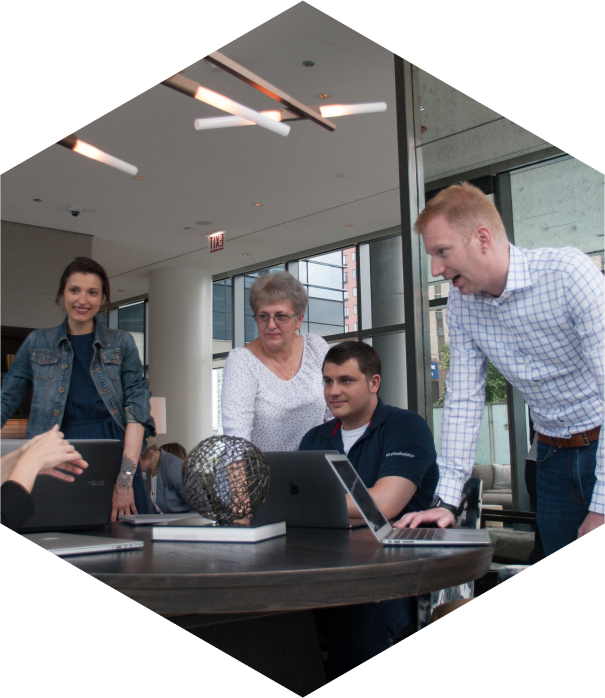 How Can We Help?

Fill out the short form below or call us at:



(888) 846-5382
Outsourced marketing – sometimes referred to as fractional marketing -- works by decentralizing your marketing department and putting the creative power with people who are not directly employed by you. While this may sound scary, it actually enables you to harness the knowledge of people with specific skill sets, great experience, and a proven track record of success.
Traditionally, an in-house marketing team for a small business will be a jack of all trades – they can do a bit of everything but don't specialize in a certain area, such as SEO, PPC, copywriting branding, or strategy. But by outsourcing, you can have an expert in every field – they just need strategic direction and a point of contact for communicating with your business. And that's where a fractional CMO comes in.
The outsourced Marketing Director will work closely with the other business directors to form a strategic plan and direction. They will then set about sourcing specialist agencies and freelancers to work alongside them to fulfill the marketing goals.
How Does Outsourcing Add Value?
Essentially, outsourced marketing gives your business access to the knowledge and skills you need to improve your marketing without the risk, overheads, and time needed to hire permanent or temporary employees. By investing in third-party experts, your marketing operations no longer rely on an internal team receiving employee benefits and full-time salaries. More often than not, outsourced personnel offer a more advanced skillset, require less time to complete a job, and provide better results. 
What Are Three Positive Reasons a Company Will Outsource Marketing?
There are endless benefits to outsourcing marketing, but these are the three overarching reasons a company should outsource marketing. Whether you're looking to cover skill gaps, can't afford a full-time in-house team, or need new and impactful ideas, outsourcing has the ability to make a lasting and tremendous impact on your business. 
     1. A Specialist in Every Area of Marketing
Many businesses, especially small and medium-sized, don't need specialists all the time. For example, you may need a copywriter for three articles a month, an SEO expert once a month and a PPC expert for a few hours. By outsourcing, you can handpick the skills you need for the amount of time you need them.
     2. More Cost-effective Than a Permanent In-house Team
As above, you're massively reducing the hours your marketing team needs to function efficiently. Employing third parties with the skills, knowledge, and expertise to get work done rapidly and to a high standard means, you'll spend less than you would to hire one full-time employee. 
     3. Free-from Business Politics and Internal Bias
The perspective of an external individual should never be underestimated. Being removed from the day-to-day running of your business means they're not impacted by office politics. They're not afraid to raise concerns or ideas, don't back their friends' ideas over anyone else, or agree with the CEO because they're the CEO. Their independence can open the door to fantastic new ideas, methods of working, and revenue streams.
What Are The Benefits of Outsourcing A Marketing Director?
If you feel that your marketing is stagnant, has a lack of focus, direction, or purpose, or is understated in comparison to your competition, an outsourced Marketing Director has the ability to view your business with a fresh set of eyes. They will be able to pinpoint areas of improvement, possible opportunities, and channels where you'll find the most success. 
As a business, it's easy to get into the mindset of doing what has always worked, continuing to do the same without analyzing data for confirmation, operating on hunches, and what you think your experience is telling you. But simply by allowing an external body to conduct a marketing audit of your current position, you'll be presented with a host of possibilities that you, your colleagues, or competitors would never have noticed. 
In addition to our article Five Things A Fractional CMO Will Do For Your Business, here's an extra six -- because the list really is endless.
Bring a fresh perspective to existing challenges

Provide in-depth analysis and ideas that are well researched

Identify low performing areas and how to lose them or improve them

Discover new opportunities and channels you may have overlooked

Challenge harmful habitual thinking and practices

Test-drive strategies and content in real-time
Will an Outsourced Marketing Director Add Leadership to a Company?
Although a fractional CMO will not be involved in the day-to-day running of your business, their experience, knowledge, perspective, and success mean that when they speak, people will listen, adding an extra dimension of leadership to your boardroom and business. 
Whether you're bringing in a Fractional Marketing Director to provide leadership and direction for an in-house team, or you're tasking them with coordinating a team of outsourced agencies, from the moment you appoint them, you know you're getting an individual who understands your business, industry, the task they face, and has the skills to execute the marketing plan.
Having worked with and succeeded with many businesses like yours and produced an exceptional audit of your current marketing strategy, the Outsourced Marketing Director has already proved they're the right person for the position. You aren't bringing in someone who needs motivation and won't work on their own initiative. In fact, they can't wait to get involved, build relationships, communicate, and get the job done. 
Your new external team member has a vision for your business and marketing strategy. With their experience, connections, and your internal team, they'll take the driver's seat and make things happen. Their reputation relies on the success of the work they do with your business, and being a leader will enable your team to get on board with their vision.
How Much Does an Outsourced Marketing Director Cost and What Value Do They Add?
Typically, a fractional CMO charges an hourly rate, which is incredibly cost-effective in comparison to having someone permanently on staff. As you'd expect, an in-house permanent CMO can demand a high salary, which, in the worst circumstances, can be very costly with very little reward for your business – you're even running that risk when employing an interim CMO.
On the flip side, an Outsourced Marketing Director is billing you based on the hours they are actually producing work. No vacation pay, no sick leave, and very minimal risk. Better yet, they understand that they have to perform to the best of their abilities and exceed your expectations to continue working with your business, which means they go above and beyond, resulting in adding tremendous value to your business. Unlike internal staff, who work within their limits, doing enough to go unnoticed without negatively impacting the business but not stretching themselves to do incredible work, an Outsourced Marketing Director's sole job is to push forward and stretch to make your company more profitable. 
Yes, an hourly rate may well be more than you'd offer to an individual you're hiring full-time. However, a Fractional CMO or in some cases an Outsourced Marketing Director would likely be on a part-time basis, saving you valuable dollars on salary. In addition, that Fractional CMO is eager to impress and make a difference, so it's likely they'll be more productive, influential, and add more value in the shorter time they're working for you. It really is a win-win for your business.
How Does Third-party Marketing Improve a Plan and Help Create Structure?
Although you may think bringing in a third party who doesn't know your business, as well as an employee, is nonsensical, it can actually refresh your business's approach to marketing in a way no internal employee ever could. With no prejudice, bias, company politics, or insecurity, third-party marketers are able to give you a frank and honest assessment of your current situation and present a strategy and ideas you've likely never heard before.
A fresh perspective highlights flaws within your existing processes, some of which could be causing consistent problems that you would never have known about because that's how things have always been. Perhaps you've always been under the impression that email marketing is your most effective way of engaging with new leads. However, your numbers are skewed by existing customers, and in fact, PPC is your best route to market. 
In addition, introducing an Outsourced CMO contributes heavily to the structure of your business. Often, a CMO is the last of the senior positions to be filled as a business grows, meaning most companies operate without a CMO. They may employ a Marketing Manager, Head of Marketing, Marketing Assistant, or an Intern. And, the strategy is dictated to them by someone who isn't a marketing specialist, usually a CEO or COO.
Whether you're outsourcing your entire marketing department or bringing in an Outsourced Marketing Director to guide an in-house team, the strategy is agreed upon at the top level with the CEO, COO, and other directors. The new fractional CMO will then convert this strategy into a plan, delegating to the other marketers their roles and responsibilities for actioning the strategy and hitting their goals. Even though they're outsourced, they will still pick up the leadership duties of an employee, providing your business with much-needed structure, and freeing up other directors to focus on other departments or the overall business.
How Do I Know My Business Needs an Outsourced CMO?
There are many scenarios when a business should hire a Fractional CMO, including covering a leave of absence when your CMO leaves their position and you haven't found a replacement. Your business is growing, and you haven't got the infrastructure to support this. Or, you're underperforming, and you need fresh ideas to save your business. In addition, the size of your company will dictate the right time – for example, the reasons for a mid-size company to hire a Fractional CMO will be different from those of a multinational business.
Ultimately, it's down to you and the decision-makers at your company to decide if now is the time to look externally for an Outsourced Marketing Director. You now know the benefits this position can bring, so conduct your own analysis and discover how your business could implement this new approach. But first, we'll give you a helping hand and discuss how you can implement a Fractional CMO.
How Is an Outsourced Marketing Director Implemented?
Implementing an Outsourced Marketing Director is very much dependent on your existing business structure and processes. Bringing in a leader to give direction to an already established team or passing the reins to a Fractional CMO to build a freelance and third-party agency is incredibly different.
     1. Decide What You Need
First, you need to decide which approach works best for your business before seeking out your perfect Outsourced Marketing Director – leading an existing in-house team or outsourcing. 
     2. Source Potential Services
Research Fractional CMO services local to you, analyze their business, look for reviews, decide if you think they can offer what you need, and approach them for a meeting.
     3. Prepare For Your Meetings
Prepare your questions, be ready to explain your situation and goals in detail, and go into each conversation with an open mind. Remember, you don't necessarily need an individual who is someone you would traditionally hire – this is a results-based position. However, a checklist of skills, experience, soft skills, and goals is always a great thing to use.
     4. Create a Shortlist
After your initial meetings, you've likely pinpointed which Fractional CMOs are passionate about your project. You know who has the skills and expertise and will have a positive impact on your business growth. 
     5. Ask for a Proposal
Now you've selected a few that interest you, ask them to produce a detailed marketing strategy and plan, along with goals, expectations, and a quote for their services. Remember, this is a time-consuming process – a lot of effort and research will be put into these proposals, so don't expect them to be free of charge.
     6. Make Your Decision and Agree on the Proposal
It's time to decide who is going to help you skyrocket your business growth. Analyze the proposals and strategies, discuss the pros and cons, and decide who will be best for your business. Agree upon their proposal, the onboarding process, and get to work.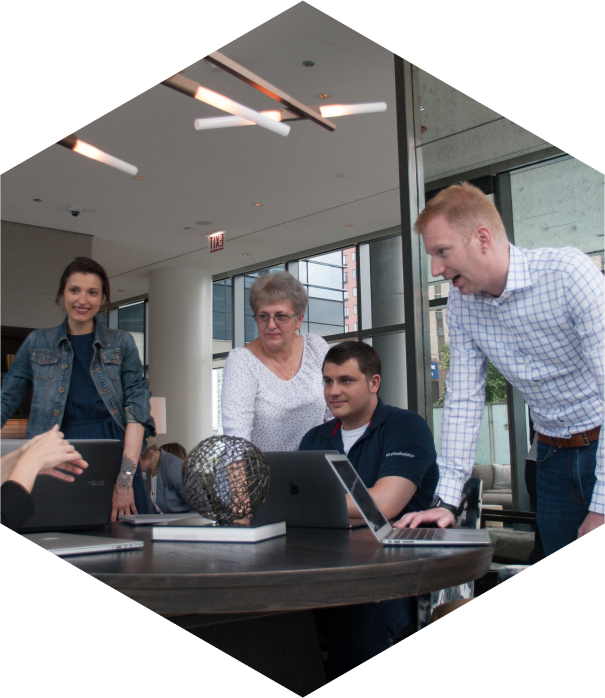 How Can We Help?

Fill out the short form below or call us at:



(888) 846-5382
     7. Get To Work
Introduce your new Outsourced Marketing Director to the team they'll be working with, explaining the new processes of who they report to, the hierarchy of the business, and let them begin generating new leads and revenue for you. 
     8. Reporting and Reviewing The Success of a Fractional CMO
It is crucial that you outline what you want to be measured and reported on, allowing you to monitor the success or failure of your new Outsourced Marketing Director. Monthly progress reviews and in-depth quarterly analysis is good place to start. Remember, they don't need micromanaging -- they're a successful CMO, after all -- but you should ensure they're delivering what they promised and your business is reaping the rewards.
In Summary
Overall, there are an incredible number of scenarios where your business might need an Outsourced Marketing Director – they aren't just a crisis management tool for when things have gone south and your business needs saving. You might have employed a new CMO, but they can't start for 6 - 12 months, or your business is growing, but you can't afford a full-time CMO at the minute. There are many positive scenarios that looking to a third party will enable you to capitalize on.
Yes, it may be outside of your traditional framework to appoint someone in such a senior position. However, as we've established, the benefits definitely outweigh the doubts. You get an overwhelming amount of experience, knowledge, skills, and proven results without the cost and risk of sourcing, interviewing, hiring, and onboarding a long-term full-time employee. 
If you want access to the most successful, creative, and proven marketing leaders, a Fractional CMO gives you exactly that without the risk and cost. If you want to learn more about how a Fractional CMO can take your marketing potential to new heights, Digital Authority Partner's Chicago Fractional CMO Services or San Diego Fractional CMO Agency offers you a unique approach to marketing strategies and can confidently take you on a path to reach next-level growth.