Pay-per-click advertising (PPC) can be an effective way for businesses to boost traffic to their websites. However, if your PPC strategy is not thoroughly planned, you could very well be wasting your money. When done correctly, PPC easily reaches a highly targeted audience of potential customers. Carefully planned and managed PPC campaigns can be extremely effective.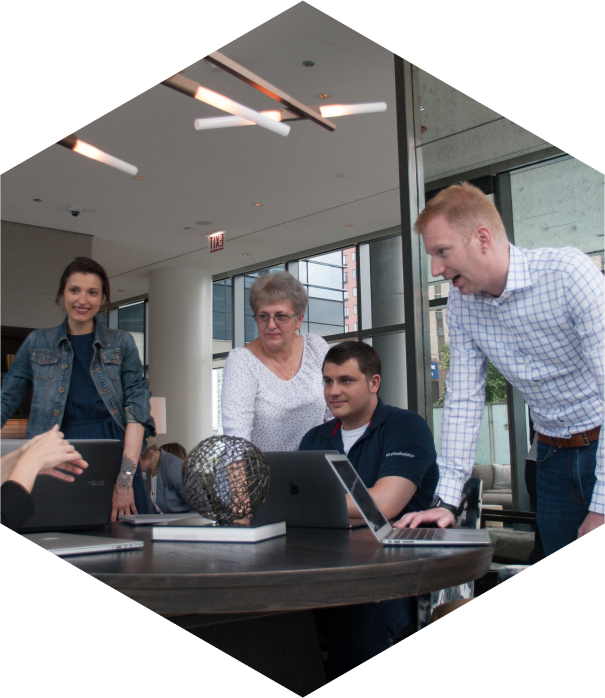 How Can We Help?

Fill out the short form below or call us at:



(888) 846-5382
Let's go over the most common mistakes businesses make when planning their PPC ad campaigns and, more importantly, let's go over the solutions.
---
If you want to learn how Digital Authority Partners can increase your PPC effectiveness, watch this video!
---
Don't Run PPC Ad Campaigns Without Testing 
Small businesses sometimes run more than one PPC campaign without testing their audience, keywords, or bid. It's like they're taking a shotgun approach, hoping that one shot will hit the target. This is a great way to waste your advertising dollars.
Although PPC ad campaigns are a good way to drive traffic to a website and generate sales, without proper testing, you won't know if you are hitting the target audience with effective messaging. A Chicago PPC agency can regularly conduct split tests. The goal is to refine your target audience, keywords, and bid. In this way, you can optimize your advertising budget.
Inconsistent Messaging
A lack of continuity with messaging is a common mistake. For example, your ad features a promotion, but when people click through, the landing page says nothing about the promotion. If that happens, your potential customers might feel like they've been tricked. That not only loses potential customers but also hurts your reputation.
When writing your ads, the copy should closely match the text on the landing page. If people click through expecting one thing, only to be confronted with something that looks different, they'll click away. Be clear, straightforward, and concise with your messaging, both with ad copy and landing page text. If you update an ad, be sure to update the landing page, too.
Poor Quality Landing Pages 
You want to impress your potential customers with the quality of your website and, by extension, the reputation of your business. You don't want people to click through to a sketchy-looking landing page.
In addition to the quality, look, and relevance, your landing page needs to load quickly and smoothly for both mobile devices and desktop computers. Slow loading pages lose customers.
Likewise, each separate ad campaign needs a unique landing page, tailored to its specific audience. For example, you might target separate ads for the same product to men and women. Thus, the landing page for the ad targeting men needs to appeal to men. Do the same for the ad targeting women.
Failing to Measure ROI
The bottom line is, your PPC ads need to generate a return on investment. Advertising that does not increase revenue is a deficit.
Unfortunately, some PPC agencies measure an ad's effectiveness based on impressions, clicks, or conversions. They never look at the actual revenue generated by the ads. On the other hand, a Chicago PPC agency includes revenue in its metrics. 
ROI Might Not Be Immediate
Keep in mind, the ROI may not immediately come from the initial click. That initial click might simply be a potential customer curious about your service or product. Using cookies to track click conversions is a useful tool. While gauging ROI is important, it does not always come with the first click.
Failure to Set Goals and Projections 
A huge amount of useful information can be found in Google's PPC planning tools. A competent Chicago PPC agency knows how to use these to set realistic goals and projections. Also, by using third-party tools to supplement Google, your PPC agency can create accurate projections about how an ad will perform. They will then create criteria for knowing if the ads are working. This can help prevent wasted advertising dollars.
Don't Set It and Forget It!
When you have a successful PPC ad campaign, it's easy to take it for granted. However, it's very important to occasionally check it and analyze its performance. This is particularly true at the start of an ad campaign. You need to track the continuing success of an ad based on the data. A campaign can enter decline, thus eventually costing more per click.
Don't Forget the Customer!
It's easy to get caught up in the details of a PPC campaign, such as the ad's placement and bidding strategy. But, a good Chicago PPC agency will keep the customer front and center at all times. Getting clicks is important, but your sales copy is equally important. Not only does your landing page need to load fast, look professional and match the promotions on your ad, it also needs to convert clicks into customers. 
Know your customer demographics, needs, and desires. If your sales copy does not match your customer, it will fail to convert clicks into sales. 
Focusing Only on Sales
Often, PPC campaigns are focused entirely on sales. However, the various stages of your PPC sales funnel have their uses. The first stage is bringing awareness to your product or service. Your landing page needs to serve that purpose, in addition to selling. Your landing page should educate the visitor about what you have to offer them.
But, not everyone is ready and willing to spend their money right away. The second stage is consideration; they will look up reviews, look you up on social media, and perform other research steps. Your landing page can be used at this stage by giving away a free webinar, eBook, or resource guide. At this point, the viewers will either decide to spend money with you or forget about it. If they do buy, you'll need to retain them as a customer. This could involve sending periodic email offers. 
Scaling Up Too Fast 
It's tempting to increase your ad budget when all is going well. However, scaling up too quickly can be a big mistake. It can stop the momentum cold because your ad platform won't be sure where to display your ads. A good plan is to increase your PPC budget by 20% daily after the ad hits its stride. Scaling up slowly ensures slow and steady growth. 
Be Clear About the Main Value Proposition 
Focus on the main value you are offering to customers, not on temporary offers or discounts. If your PPC campaign centers on a temporary discount offer, that could be a mistake. Focus on the needs and desires of your customers, concentrate on how your product or service can improve their lives. If it can save time and money, let them know. Declare that in the ad, and follow it up on your landing page.
Casting Too Wide of a Net
Find your primary demographic and craft your ads to appeal to them. If you are advertising a local business, stick to advertising in your local area. For example, there is no reason to place national ads for a restaurant in Chicago.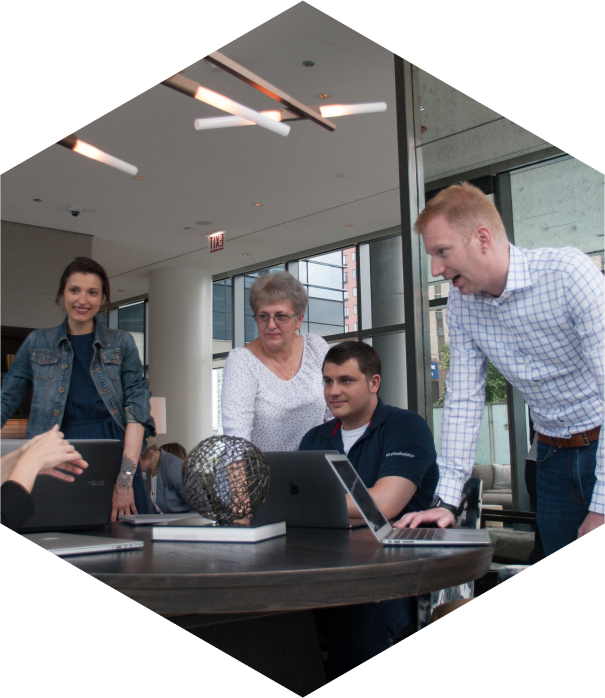 How Can We Help?

Fill out the short form below or call us at:



(888) 846-5382
Even if you are advertising an online service or product that can be shipped globally, you can still target ads to certain regions. For example, you might have hired a Chicago PPC agency to advertise an online casino but online casinos are not legal across the United States. In that case, you want to limit ads to the jurisdictions where your casino is legally operating.