Email marketing is an extremely effective way to reach and connect with a target audience to increase sales and acquire new patients. Every year we hear the same old talk that email marketing is dying, but it's not true. There are many benefits to healthcare email marketing that can help physical therapists build a reliable stream of new patients for their practice.
But what are these benefits and how can you build a successful campaign?
Let's begin!
---
Want to learn more about the Digital Authority Partners approach to MedSpa trends? Watch this video!
---
The Benefits of Healthcare Email Marketing
Email marketing can generate leads and sales and initiate cost-effective campaigns that produce a great return on investment. Studies show that email was the best-performing marketing channel last year, and it's one that can strengthen the bottom line for physical therapists in both the short and long term.
Email campaigns are especially effective if the right emails are sent at the right time, but other factors must be considered before getting started. For instance, healthcare services must adhere to HIPAA. In other words, physical therapists must take steps to avoid violating sharing personal health information (PHI) rules or they can run the risk of heavy fines and other serious repercussions.
Let's look at the critical steps toward email marketing success.
     1. Build an Email List of High-Quality Leads
Building an email list requires a sustained effort and providing multiple avenues through which people can sign up. Sign-up forms on your practice's website are necessary, and you can additionally acquire emails through promotions, giveaways, and lead magnets. The last might involve a physical therapy practice providing a free consultation by phone in exchange for an email list sign-up.
     2. Improve the Deliverability of the Email List
Many healthcare services send out bulk emails without considering the how clean their email list might be. This is a mistake because email lists often include fake or abandoned accounts, which hurts the email open rate. It's necessary to address this issue using a specialized marketing tool to remove these fake accounts, unused accounts, and unwanted email addresses.
     3. Segment the Email List Into Three Groups
Segmentation is also important because healthcare email marketing is so much more effective when an email list is segmented into three types of customers:
New leads - You have their contact information, but they are not a previous patient of your practice.
Existing patients - They are currently engaging in some form of treatment at your practice.
Previous patients - Your practice has treated these patients in the past but they are not currently your patients.
Email lists require maintenance to improve deliverability and correct metrics. Agencies often use software to remove spam email addresses and fake accounts on the list.
     4. Use Different Types of Automated Email Campaigns
Automated email campaigns are designed to send emails to a targeted audience to streamline the process of attracting new patients. This system is fully automated, which saves time and money. There are four types of automated email campaigns that physical therapists should know about:
Lead magnet campaign - Successful lead magnet examples might be when you convert fresh leads into new patients using the above-mentioned "free consultation" magnet.
Welcome emails - These are usually sent out to new patients a few days after they visit your practice. A series of welcome emails can help with patient retention and keep the conversation going with new patients.
Nurturing relationships with previous patients - This email campaign engages with patients you have previously treated and seeks to encourage referrals and keep your physical therapy practice fresh in their minds.
Past patient sales campaign - These emails are designed to get your past patients back into your physical therapy practice. For example, you can use testimonials, deals, and discounts to reignite this interest or maybe showcase common pain problems with which your patient might need help.
     5. Make It Personal to the Email Recipient
People are known to open emails from real people more than they might with an email using a company name. This is an example of the important role of personalization in healthcare email marketing. At the same time, the above won't even matter if the subject line does not inspire interest or curiosity, and this is why healthcare services employ digital marketing agencies to take care of the copy. Similarly, studies show that email recipients are more likely to open future emails if they believe the content is consistently relevant and personal to their wants and needs.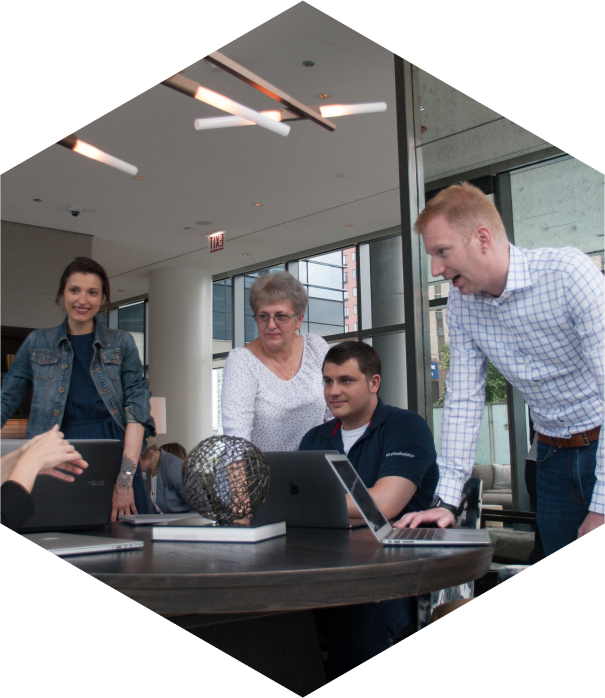 How Can We Help?

Fill out the short form below or call us at:



(888) 846-5382
     6. Respect the Components of Quality Email Content
There are three main components to an effective email, and the content should closely align with the problems that email recipients experience. This means there should be a clear value within the emails and solutions that help address these challenges, but they also need the following three components:
Compelling subject line - It must demand attention and incite enough interest or curiosity in recipients that they want to open the email. Digital marketing agencies suggest asking a probing question in the subject line or telling the recipient about all the value they will find after clicking through.
Relevant valuable content - The content must be relevant to your practice and at least provide useful information that will speak to a specific pain point. The more personal or specific the content, the better the open rare is likely to be.
Strong call-to-action (CTA) - CTAs are often the only reason people go any further than reading an email, so it's important to know how to create a CTA that will convert and then use them throughout the content of the email.
Timing is another factor that many marketers emphasize, and a physical therapy practice needs to understand patients better to know the best time of day to send emails. In other words, you need to figure out what time of day they open their inbox and adjust your timing to produce higher open rates.
     7. Analyze Key Metrics To Assess and Improve Campaigns
At the same time, there is often no point in having a healthcare mail marketing campaign if you don't pay attention to testing, metrics, and results. Split testing can help you know what emails or tactics work best; metrics provide invaluable insight; and knowing the results of a campaign is essential to calculate return on investment.
Here's a short list of some metrics for assessing email marketing:
Open rate - The percentage of recipients that open the email.
Click-through rate - The percentage of recipients that click on a CTA.
Conversion rate - The percentage of recipients that convert to new patients.
Unsubscribe rate - The number of people that unsubscribe from the email list each week/month.
You can also tell if the email list is shrinking or growing by asking patients for feedback when they visit the practice. Either way, monitoring these metrics takes a consistent effort, which is why most healthcare services will outsource their email marketing to an digital marketing agency.
Summing Up
Healthcare email marketing works, but physical therapists must ensure they follow a proven strategy that includes marketing techniques such as segmentation and automated email campaigns. Compliance with HIPAA regulations is also necessary, but none of the above matters without a compelling subject line, valuable content, and strong CTAs!
At the same time, physical therapists are encouraged to focus their efforts on treating patients. This is why most practices outsource their email marketing needs to an experienced digital marketing agency like Digital Authority Partners. Ready to get started? Get in touch with our team today.