You should learn as much about search engine optimization (SEO) as you can if you want to rank higher on search engine results pages (SERPs). While using keywords in content is helpful, most SEO agency experts say using pillar pages is becoming a far more important part of content strategies.
A small change like that can have significant effects on your SEO rankings.
This article will elaborate on the reasons why you should start using pillar pages immediately:
Adds to your domain authority
Builds your company's brand
Makes your pages easy to find
There's a lot to discuss, so get ready to take notes.
Let's go!
---
Want to learn how Digital Authority Partners approaches SEO? Watch the video below!
---
3 Positive Pillar Page Effects the Lift SEO
The reasons for using SEO come down to one thing: meeting search engine requirements. How do pillar pages help in that regard? A pillar page directs your website's content, which is good for SEO.
A pillar page serves as the main idea that all of your other articles revolve around. Search engines love a website that knows what it is and what it wants to achieve. That is precisely the message you relay when building your content through pillar pages.
Other benefits include increasing your domain authority (DA), building a trusted brand, and linking your pages. Each has its own section below, where you learn about the benefits of pillar pages in detail.
     1. Adds to Your Domain Authority
Domain authority (DA) plays a prominent part in SEO, and it often appears in discussions about content and link building. DA is, of course, affected by SEO practices that have to do with both content and links, like pillar pages.
Many factors contribute to how search engines calculate your website's authority. While the entire equation is somewhat of a mystery, links certainly carry influence, although SEO agency experts have found that backlinks matter more, internal links still have a sizeable effect.
However, both backlinks and internal links benefit each other, contribute to their growth, and help your DA.
Here is a brief overview of how it works:
Internal links strengthen your position as an industry expert and thought leader.
Competitors and peers who find value in your content are likely to supply backlinks.
Websites with high DA, such as news outlets, that want experts may reach out to you.
Users place more trust in content that delivers consistent quality and value.
Search engines pay close attention to which website meets user needs the best.
In summary, although building DA through internal links requires considerable effort, this strategy is a perfect starting point for cultivating your reputation. Once you have established your internal links, other elements, such as backlinks, begin to fall into place as well. A high quality pillar page can move this forward for your business.
     2. Builds Your Company's Brand
Using pillar pages also helps you build brand authority, which is the public's trust in your business. You elevate and leverage your brand by offering content that is unique to you. Unique, in this case, does not mean exclusive to you since other websites have covered most topics by now.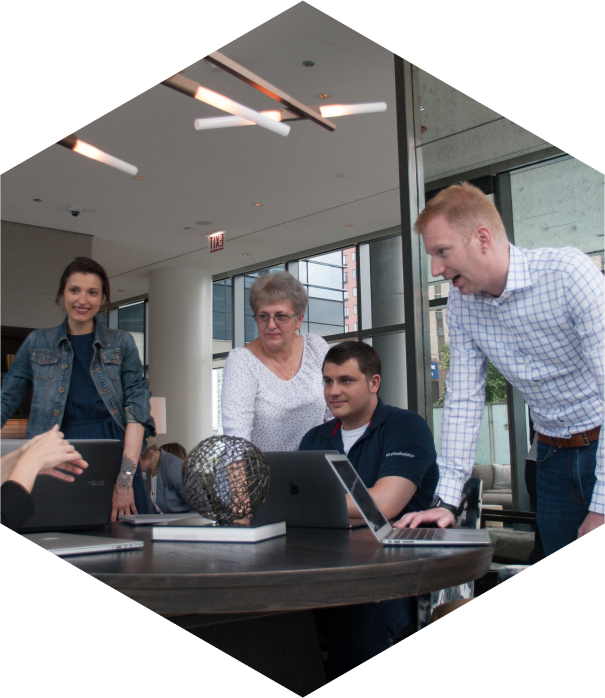 How Can We Help?

Fill out the short form below or call us at:



(888) 846-5382
However, there is a decent chance that content does not exist for highly niche sites. It might also be the case that you have a different perspective that offers unique insight. Finally, your style or method of introducing and discussing the subject matter is better than your competitors'.
No matter what, building on pillar pages gives you ample opportunities to establish a strong brand that makes you stand out in the online market.
Here are three other ways to leverage pillar pages to boost your brand:
Display your expertise through high quality content to get attention from the right people. Mentions and backlinks from top industry websites and news outlets help solidify your position as an information authority.
Pillar pages branch off into subtopics that encapsulate more focused discussions. So using pillar pages gives you plenty of shareable material. Social media is a vital tool for stirring traffic, and posting actual content can help you reach more people.
Pillar pages connect to numerous topic clusters, which you can expand as you build your website. That means emerging trends are naturally part of the approach because the primary use of these pages is as a foundation for a broader conversation.
     3. Makes Your Pages Easy to Find
Pillar pages also make your website seamlessly organized. Most websites have to go through the trouble of fixing problems in hindsight. One method recommended by most SEO agency experts is performing an audit.
Conducting a website audit allows you to find deficiencies in content and navigation that impact the user experience (UX). For instance, do your pages answer the right questions, or do you have a site map that users can refer to for navigation?
Pillar pages answer these deficiencies by encouraging an organized and efficient approach to development. Here are a few example applications:
A pillar page acts as an anchor for everything below it so that users can enter through your pillar page and begin their search from the top down. Your web of links makes this convenient.
Providing a site map adds to a positive UX because it makes finding the right articles easier for your readers. Using pillar pages means that the structure already exists.
Cluster topic pages that branch out from your main topic readily answer possible queries throughout the buyer's journey. This is critical because it keeps users reading content.
Overall, a far-reaching benefit of using pillar pages is that it brings cohesion to your website. It makes the search process easier for everyone, but especially for the people you want to reach.
Summing Up
Pillar pages are nothing new, but they are becoming increasingly important for SEO best practices. Improving your website's domain authority, branding, and navigation are only some of the positive effects you can expect from them.
To get a complete sense of how helpful pillar pages are, start by rounding up your best-ranking content and seeing how you can convert it into a topic cluster. The difference in your content strategy is sure to make a lasting impression on your target market and search engines.
Need help creating pillar pages for your website strategy? Contact us to learn how we can help.