If you are reading this article, chances are high you have decided to engage the services of a PPC agency. It is a good move for most businesses – the simple fact is, unless you have a dedicated, skilled, and experienced internal individual or team that can dedicate their time to creating a pay-per-click strategy, implementing, and managing it, then external agencies are the way to go.
How do you know if the team you hire will be a good fit for you? Read on for our overview of the 6 key points you should cover in your PPC agency hiring process…
---
If you want to learn how Digital Authority Partners can increase your PPC effectiveness, watch this video!
---
1. Broaden Your Horizons
There are advertising agencies out there that do nothing but PPC. There may even be agencies that do nothing but PPC, specifically for your industry, sector, and target market. There is good reason to avoid these agencies though – the fact is, PPC is part of a much larger digital marketing milieu, and you need your PPC agency to have at least a working knowledge of the other elements involved.
For example – the content of your landing pages is an important aspect of converting clicks, as is keyword choice. An agency focused entirely on managing your PPC camping may not have the skills and experience to optimize those areas, meaning that you will either have an underperforming project, or you will have to hire another expert to complete the chain.
Instead, you should choose an agency that has a good breadth of knowledge and experience. If you can find one that also has successful results in your industry and with your target market then even better, you can definitely put them on your shortlist.
2. Does the Agency Have the Inside Track?
For absolute optimal results, your agency should have Google and Facebook representatives. This means a couple of things for you: firstly, they take these hugely influential platforms seriously, and secondly, they may have advanced access to new features, beta testing, and inside information.
This could be the edge you need – after all, chances are good that your competitors are also approaching PPC on those platforms, so getting ahead of them is a requirement for success.
3. Go Beyond the Surface
Salespeople are great at what they do – they sell things. The problem here, and with consultancies and agencies in general, is that they can give you any outlandish promises they want and later on, blame external conditions for their failure to deliver.
Instead, meet with the people who will be doing the actual work. Find out what their experience level is, how engaged they will be with your project, and what their track record looks like in terms of success. You would not buy a product without seeing it in action firsthand, so apply the same diligence to PPC services, or you run the risk of being deliberately or accidentally deceived.
4. Go In-depth on Experience and Approach
This could really be separated into two tips. Firstly – look at the history of the agency, specifically case studies, client lists, and reviews where possible. Case studies will naturally be skewed in favor of the agency (otherwise they would not publish them) but you can gain valuable insight regardless: what problems have they dealt with, how successful were they in doing so, what was the return for the client.
Client lists will give you an idea of where the agency operates best – if you are a technical support company in Las Vegas and the agency only has experience in international campaigns for hospitality organizations, they are unlikely to be a good fit for you.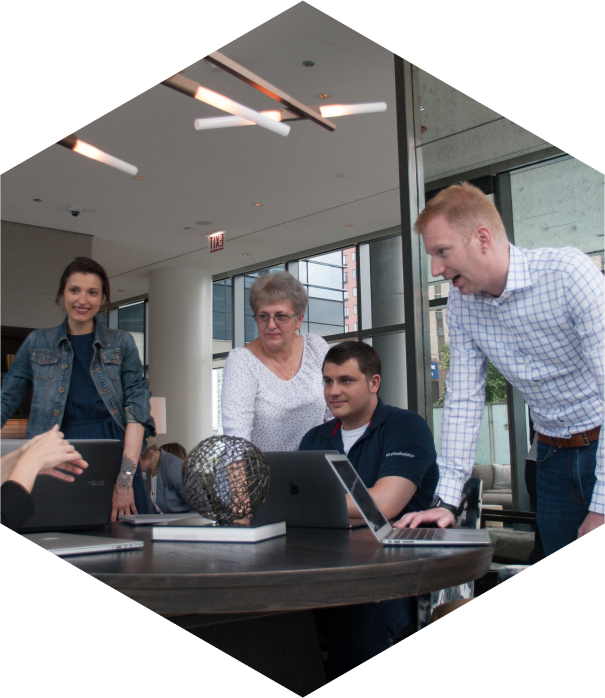 How Can We Help?

Fill out the short form below or call us at:



(888) 846-5382
Reviews are a good way of finding out how past clients really feel about the agency, particularly if they are external reviews (i.e., not the ones listed directly on the company website). Take them with a grain of salt – a bad experience may not be entirely the fault of the agency, after all – but take note of any issues that seem to crop up time and again, and think about how those issues would affect you on an ongoing basis.
Secondly, assess the approach of the agency. Ask a lot of questions, and ideally get examples, regarding reporting and analysis. What you are looking for here will be dependent on how you want to be reported to – if you want detailed, data-driven reports every week, make sure that is an option. If you would rather have that information delivered in a more user-friendly way, ensure that the agency can deliver.
5. Ask for a Review
The first thing a good PPC agency should do when they take you on is conduct a full, detailed PPC audit of your current and past activity. Ask for this up front – you need to know what they think of your current activity, and how they would go about optimizing it. Do you need to wipe the slate clean and start over? Can the agency make a few tweaks and roll out your campaign straightaway? Even if you do not end up with that agency, the information is good to have to hand, and is particularly useful if you can compare it with other prospective agencies.
6. Know What Success Looks Like
Pay-per-click is inherently performance-based. That means success can be measured with accurate metrics. At the outset of your relationship with a PPC agency, you will either need to tell them what you think success looks like (number of conversions, increase in visitors, revenue improvements, etc.) or work with them to set reasonable goals.
Then, when the work gets underway, you can hold them accountable to your agreed targets – particularly if you have a performance-based payment arrangement. If you do not know what a successful PPC campaign for your company looks like, how can you know if the agency is performing well, or if you are wasting money?