The right marketing strategy can help your dental office reach more local patients. You can expect even better engagement, improved revenue, and higher search rankings when you employ PPC for dentists.
Yet, can local dental offices like yours match high-budget dental clinics? Can a newer dental practice with a limited marketing budget have any real chance of tapping the local market? With pay-per-click marketing, you can put your business front and center, allowing you to attract the right audience for less.
---
If you want to learn how Digital Authority Partners can increase your PPC effectiveness, watch this video!
---
Why Dentists Should Use PPC
PPC is one of the most popular and practical marketing tools available. It is very popular because of its impressive benefits. One of which is that you will only get charged when your ad is actually clicked– meaning more bang for your marketing bucks. PPC ads are incredibly practical because any type of business can use them, and they're easy to incorporate into your current strategies.
PPC Is Cost-Effective
Whether you're advertising online, on TV, or on the radio, ads typically cost a lot of money. A basic ad that runs for only a few minutes may cost you hundreds of dollars! And the worst part is, you're paying for ads that you're not sure will convert your customers!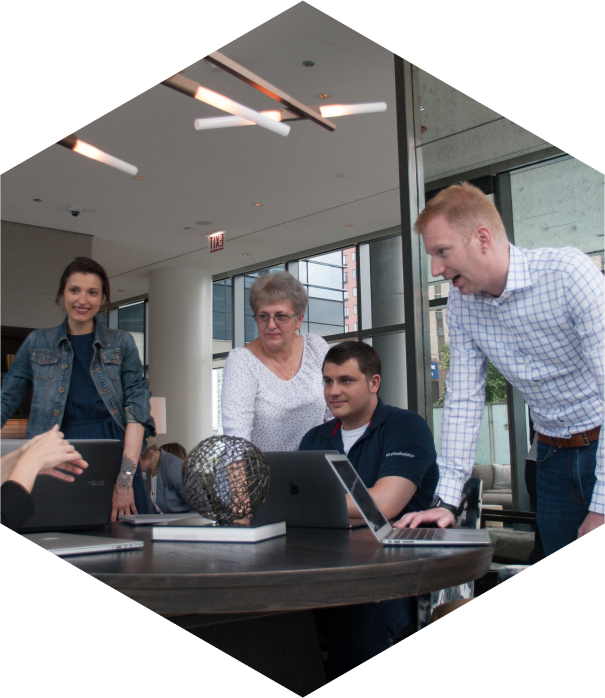 How Can We Help?

Fill out the short form below or call us at:



(888) 846-5382
With PPC, you're only paying for ads that your customers (or would-be customers) actually clicked. You also have the option to specifically define the cost-per-click or the price you're willing to pay– in other words, the maximum amount you're willing to pay per click on your ads. Yet, PPC ads don't begin and end with clicks. It's critical to take the time to optimize your PPC ads over time to encourage people to click.
Let's look at several ways you can do that.
     1. Use Exact-Match Keywords
Fine-tune your keywords by zeroing in on your local area. Local businesses should avoid using broad-match keywords and key phrases to improve exposure and avoid any irrelevant site traffic. An example would be "apartments in New York City" or "Denver professional wedding photographers."
     2. PPC Content Must Match Landing Page Content
Too often marketers forget that for a PPC ad to work, it has to match a landing page. This means the landing page has to complement the PPC ad. If your PPC ad is about your latest dental offers and deals, once clicked, it should send people to a landing page featuring the same offers. Incongruent ads and pages lead to poor engagement. Poor engagement means you'll just end up paying for PPC ads that don't produce the results you're looking for.
     3. Create Targeted Ads
Taking the time to develop and test highly-targeted ad content can dramatically improve the efficiency and effectiveness of your campaigns. If you're planning to reach out to audiences across different countries, you'll need to create separate ad groups. If you wish to target more customers locally, invest in micro-geographic targeting. This strategy is built into PPC accounts allowing users to micro-target cities, towns, and communities.
     4. Timing is Important
There's a right time for everything and PPC marketing is no different. It's important to identify the best times to run your ads– the times when your target audience is most likely to click. For instance, dental ads targeting moms are likely to get more clicks in the evening. This is because busy moms are less busy when kids are already in bed. This user group is also more likely to click your dental ads when kids are at school.
Generally, if you're using Facebook to feature your PPC ads, it's best to run your ads on Tuesdays, Wednesdays, and Thursdays. Mondays and weekends tend to get very busy so you may experience fewer clicks on these days. Understanding the right posting times can help you reach out to more customers using PPC.
     5. PPC Ads Will Make You More Competitive
PPC ads encourage dental offices to become more competitive. This is because these ads are placed along the top section of search engine results pages. At this position, your prospective customers can see your ads and click on them to view your dental services right away.
     6. PPC Ads Can Produce Instant Results
PPC ads give you quicker results, driving more potential patients to check out your website and your services. You may also update or change your PPC strategies anytime you wish through your PPC account. If you think that a keyword or key phrase is not working out for you, it's a good idea to adjust these key elements until you see the results you're looking for.
     7. Monitoring Your Dental PPC Campaigns
Like other PPC strategies, dental PPC marketing campaigns should be mapped out, carefully planned, and monitored for the best results. It starts with selecting the right keywords for your business objectives.
What happens initially in PPC marketing is you will need to bid on the most appropriate and high-ranking keywords. Afterward, you'll be able to use the keyword or key phrases and all combinations of these words to produce your PPC content.
Once your PPC ad goes live across its various outlets (social media sites, websites, and search engine results pages) you can start gauging which ad variations produce the best results. Through Google Analytics, you can monitor top-performing ads and update or change poorly performing ones. You can test which ads offer better results based on location, timing, keywords, and other top factors.
Google Analytics also gives you insights into how much you're spending on your PPC ads. You can use this free tool to compare and generate reports, plus you'll get much-needed insights to help you boost your ROI.
Final Words
PPC for dentists is a cost-efficient and practical marketing strategy to keep your business relevant. When used correctly, you can rank higher in Google searches, engage with your customers better, and improve your ROI. Follow these effective dental PPC strategies and maximize your limited marketing budget this 2022.