It's no secret: the key to driving more organic traffic to your website is search engine optimization (SEO). That's because SEO helps your company obtain a higher rank on Google–the most lucrative search engine to rank on.
Any SEO agency will tell you to improve your Google ranking over any other search engine, and that's because as of May 2022, Google has over 87% of the search engine market share – Bing is its closest competitor with less than 7%.
Most SEO optimization techniques apply across all search engines. But Google's algorithms require specific handling. This article gives you some quick SEO ranking tips you can implement to improve your results on Google and drive more traffic to your site.
---
Want to learn more about the Digital Authority Partners approach to SEO? Watch this video!
---
Focus Content on User Intent
Users searching in Google fall into three different categories.
First, there are users with no connection to your business at all.
Second, some people are familiar with your brand but don't have the knowledge they need to make a purchase.
Finally, some searchers are at the stage of making a purchasing decision.
You need content that targets all of these individuals. By focusing on user intent, you will produce a mixture of content and articles that answer pressing industry questions, give tips and advice, provide details about your brand, give insight into your products, and encourage users to convert.
By producing a range of content, you'll massively expand the potential userbase your website will reach. It also gives your website the chance of ranking for highly specific long-tail keywords.

Use The Correct Keywords
Keywords have and always will be integral to getting a better Google ranking. However, too often, businesses attempt to rank for high-volume keywords for which their website has no chance of appearing. If you have a number of well-established websites you're competing against, it's better to find and use less-searched keywords to boost appearing on the first page of results.
For example, to get ranked higher on Google with keywords, you'll get more traffic on page 1 for a keyword with 80 monthly searches than on page 10 with 8,000 searches.
Top tip: always use keywords that are relevant to your business. It's pointless attempting to rank for terms that don't reflect your offering. This confuses users who land on your website expecting something else. They'll leave immediately, increasing your bounce rate and negatively impacting your ranking.

Optimize Website Loading Speeds
Nowadays, the Google algorithm is focused on user experience. One of the most integral parts of this is loading speed. Users are impatient. We expect everything to load instantly, giving us access to the information we want without hassle or waiting. Google knows this and punishes websites that make us wait.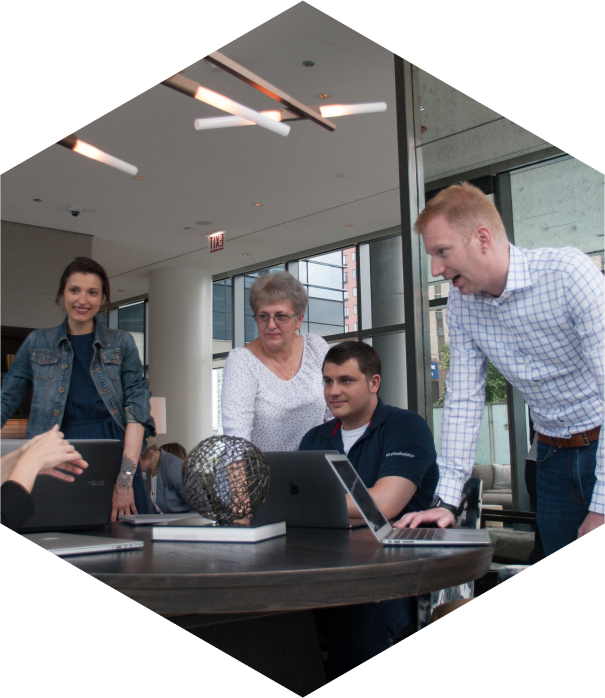 How Can We Help?

Fill out the short form below or call us at:



(888) 846-5382
On the flip side, websites that provide rapid speeds are rewarded with higher Google rankings. Make sure you test your site speed. You can do this for free with Google PageSpeed Insights. Even better, this tool tells you the improvements you should make on each page to improve loading speeds.
More often than not, large image files and unnecessary third-party code slow down websites–perhaps even yours.
Upload Your Sitemap To Google Search Console
A quick and easy way to get a higher rank on Google is to create an XML sitemap and upload it to Google Search Console: create a property, add a snippet of code to your HTML, and you're live with Google Search Console.
By uploading your sitemap, you ensure that Google indexes all of the pages you want indexed.  It gives crawl bots a map to follow when crawling your website's content, ensuring nothing gets missed.
Another benefit of Google Search Console is its ability to highlight errors such as broken links, 404 errors, and much more. Rather than waiting for someone to find the error, it enables you to be proactive, fix errors early, and ensure your website works perfectly for bots and Google users.

Focus on Link Building
Backlinks are one of the most important ranking factors, yet most people aren't sure how to proactively encourage links to their content. Uploading a new blog post and hoping people see it and link to it isn't going to work.
When another website links to your content, it establishes credibility and authority, showing Google your content is interesting and accurate. However, in the world of digital marketing, you need to be proactive to obtain backlinks.
Reach out to high authority websites and industry publications, and offer to write a guest blog in exchange for a backlink
Reach out to resource websites with your most linkable articles
Offer to link to someone else's website, for a link from them in return
Remember, backlink quality is more important than quantity. Google prioritizes content that high-authority websites link to, so it's better to have 1 high-quality link than 5 low quality.
Make Your Website Mobile-Friendly
Today, most websites see more traffic from mobile devices than desktops, making it imperative that your website design is mobile responsive to every screen size and resolution.
Being mobile responsive means that all elements resize and function correctly – there's no content off the edge of the screen, all elements are easily clickable, and content is legible. As mentioned before, user experience is the core purpose of Google's algorithm, and mobile experience is top of that list.
In Summary
These are just six quick Google ranking tips. There are over 200 ranking factors considered in the Google algorithm, but these you can implement and test relatively quickly. Remember, Google dominates the search engine industry, it's where the vast majority of your traffic will come from, and if you improve your Google ranking for relevant keywords, you'll see improvements in users and conversions.
However, SEO is a journey of continuous optimization. You can implement changes for short-term results, and you must create a strategy that sees you always improving so your  hard work pays off. If you need assistance creating and implementing a winning SEO strategy, get in touch today.