What is your SEO strategy? Can you tell me what your key SEO metrics are? What are you actually doing to improve your Google rankings? What are your technical SEO goals for the next month? Which keywords do you need to improve your performance? If you can't answer these questions confidently, it's probably time to start outsourcing your SEO – our Las Vegas SEO agency would be a great place to start.
Search Engine Optimization (SEO) encompasses a tremendous amount of work but it is not something you can afford to overlook these days. Whether it's on-page enhancements, technical optimization, or local SEO improvements, experts exist for every area of this digital minefield. With rapidly evolving technology, ever-changing algorithms, and the introduction of voice search, the plethora of knowledge and work that is needed to achieve optimum levels tends to be too much for most in-house marketing professionals. 
Managing SEO in-house vs outsourcing has been an ongoing debate for some time now. However, we can confidently say that people are building better businesses with outsourcing, and unless you have the budget to spend on a large team of specialists, you should outsource your SEO services. Let's discuss the reasons why.
---
Want to learn more about the Digital Authority Partners approach to SEO? Watch this video!
---
1. Knowledge & Expertise
Often, in-house marketing personnel has a working knowledge of SEO, but they are most definitely not experts at implementing the work needed to create a high-performing strategy. Alternatively, SEO agencies are staffed by experts. The people these firms employ are focused solely on SEO – they are up-to-date with the latest changes, they work effectively and efficiently, and they generate notably better results than workers who don't possess their specific expertise. 
Through experience gained by working with other clients, they have seen the real-world implications of strategies and tactics they have implemented. These experiences have given them many opportunities to refine their work and further their skill sets. On the other hand, your in-house teams are working from trial and error, meaning their work will take far longer, and the impact is unlikely to be as great.
Furthermore, if you're making errors and your SEO performance isn't what you would expect, an agency will quickly pinpoint what you're doing wrong and be able to correct it. Plus, they will assess your particular circumstances and select the strategy that will bring the most benefit to your business.
2. Less Cost & Greater ROI
Currently, you may have one or multiple people occupying full-time positions, but they don't have the necessary know-how needed to make a meaningful impact on SEO. This means you are spending on salary, employee benefits, paid leave, office equipment, office space, and many other related elements. What if you could cut all those costs and replace them with an SEO agency that will complete a higher standard of work on a part-time contract basis while producing much improved results? That's exactly why you should outsource your SEO.
If you calculate how much it costs per hour for an SEO agency vs an in-house team member, an agency costs substantially more. However, that cost is justified by their output because they are generating tangible results and more revenue – so the idea that an agency is genuinely more costly to your business is a fallacy. In addition, your relationship with the third party is much less restrictive and risky than employing someone yourself. If work is substandard, you can cut ties with them at any point. Also, the cost of continuous training isn't your burden to pick up. And, finally, if your account manager leaves their company, they'll immediately be replaced by another expert, meaning you don't have to waste valuable resources finding a replacement.
3. Access To The Best Tools
This could fall into the cost or expertise bracket, but it deserves its own section. In the world of SEO, selecting the best tools and platforms for your work is a job within itself. There is a tremendous number of systems to choose from, either claiming to be an all-in-one that does everything pretty well or a highly specific tool that focuses on one area of SEO. Either way, these tools come at a premium, and that's usually in the form of a monthly or annual cost. 
When you work with an SEO agency, they make the decisions on which tools to use. Considering their vast experience and their desire to produce the most effective work possible in order to get more custom from you, you can rest assured the tools they use are the best on the market. Happily, your business doesn't pick up the additional cost of these systems. 
4. Focus On What You Do Best
The list of tasks to do, particularly in a small-to-medium-sized business is never-ending. For your organization to succeed and grow, you need your best people to focus their time on what they do best and in areas where they will make the most impact. At a later date, your budget will likely allow in-house staff to dedicate time to SEO and become experts – right now, however, is not that time. 
As mentioned, SEO is a bottomless pit of information, knowledge, data, and expertise. Attempting to become an expert will consume time that you can't afford to waste. We strongly suggest that you outsource SEO projects, freeing up more staff members to focus their energy on other important areas.
In Summary
No matter who asks us, should I outsource SEO? The answer is yes. Whatever your situation, the benefits outweigh the negatives. To reap the rewards your business deserves, to outperform your competitors, and to achieve the most fruitful return-on-investment, you need an external SEO expert on board. Put simply – you'll reduce costs, see SEO results quickly, have the flexibility to change suppliers, improve brand exposure, and increase revenue.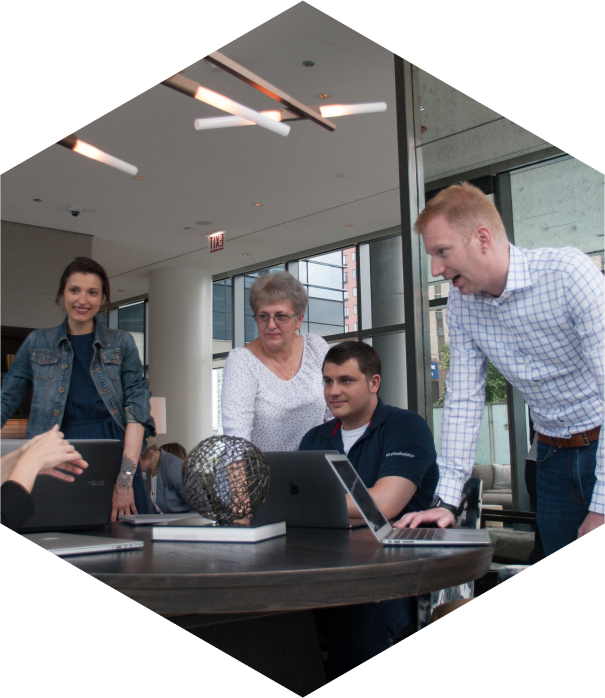 How Can We Help?

Fill out the short form below or call us at:



(888) 846-5382
Competition online is fierce, and it will only continue to get tougher and tougher to stay visible. Today's entrepreneurs are digitally-minded, meaning every new business in your industry is direct competition. This aligns with many digital laggards and older business people finally realizing the importance of digital marketing – nearly every business is online in some capacity!
If you've ever asked yourself why outsource SEO? Well, now you have the answers – it's time to put them into action.