It's no secret that every business today needs a website, even local businesses that depend on foot traffic. Your company website displays not only your products and services but also your image and philosophy.
However, building a great website is not even half the battle; the real challenge is ranking on Google and other search engines. Most people don't go beyond the first page of search results. If your website isn't on the first page, few people will find it. 
Search engine optimization (SEO) can help small to medium-sized businesses in the Las Vegas area better rank their websites. Localized SEO is slightly different from generalized search engine optimization. But a Las Vegas local SEO agency knows how to increase local web traffic, generating sales from people in Vegas, Henderson, Summerlin, Boulder City, and beyond.
Your success depends, in part, on your website. Unfortunately, small business owners need to spend their time interacting with their employees, suppliers, and customers, not tinkering with their website. Fortunately, many local small business owners are surprised to find that outsourcing their website SEO is surprisingly affordable.
A local Las Vegas SEO agency can help small and medium-sized businesses in the following ways.
---
Want to learn more about the Digital Authority Partners approach to SEO? Watch this video!
---
Fix Issues with Technical SEO 
Technical SEO can involve things like your website's code, 301 and 302 redirects, and a robot.txt document. If you don't know what that means, it's understandable. 
Many small business owners use a popular website builder/web host to quickly put up a website. Unfortunately, these convenient services often do not deliver adequate technical search engine optimization.
A local agency that specializes in technical SEO can find and fix any such errors in your small business website. Fixing these technical problems makes it easier for search engine spiders to crawl and index your site. It may not seem fair, but great content is not the only thing search engines look for; they also favor websites that make the job of indexing easy.
Other technical SEO issues that need to be addressed are navigation and speed. If your website is confusing, slow, and hard to navigate, most people will simply click away. When that happens, you've lost customers.
Also, if you built a website years ago, there's a chance it's not optimized for all devices. Today, many people search for local businesses from their cell phones. Building a website's structure requires the technical understanding most people simply don't have. This includes adding a robot.txt, any necessary redirects, as well as image compression and caching to improve loading speed.
Are you interested in learning more about Local SEO? Watch the video below to see why you should invest in local SEO today. Intrigued? Drop us a line at [email protected]. We read every email!
Assist in Content Marketing
Small business owners know that they need to use keywords embedded into engaging content to attract customers. However, the exact keywords they need for their local audience can be elusive. But a Las Vegas local SEO agency has tools to uncover the exact keywords your customers use to find businesses like yours. 
Using the right keywords in your content improves your company's website ranking on search engines. Content marketing uses appropriate keywords about your products, services, and business throughout your site. But it's not just about keywords. You also want engaging content that educates and informs your customers about what your business has to offer. Content not only involves text that holds their attention but also great images that load quickly. 
Create Opportunities for Link Building
This could quite possibly be the biggest technical challenge for many small business owners. Search engines not only crawl websites looking for keywords, content, and technical errors, they're also looking for links. One way that search engines rank websites for "authority" is to look for quality backlinks. The theory is that websites will only link to other websites with good, useful content.
But a local Las Vegas Digital Agency has the resources to do this. An SEO professional can develop a strategic plan to get quality backlinks to your site. For example, guest posting involves one business submitting a useful, informative article on another, related website. Typically, the business owner adds a sentence or two about their business with a link to their website. That is just one method of gaining backlinks. The number of backlinks is not the only factor–the links need to be on reputable sites that also rank well. Getting those links placed sometimes takes an expert.
Rank Reports
Small businesses need to see progress with their SEO ranking. It takes time, but there should be steady progress.
As SEO ranking improves, monitoring the successes can guide future marketing strategies. A local Las Vegas SEO Agency knows how to analyze a website's ranking using the Google Search Console (GSC). It's a free tool provided by Google that can help to analyze website traffic and keyword ranking. However, it can take an expert to analyze and make the best use of the data GSC provides. 
Your Las Vegas Digital Agency should provide you with regular updates about how your site is ranking, as well as updates on the best keywords to use. 
Improve Local SEO 
The big box stores naturally get a lot of business, with very little effort. Web traffic could be the key to the success of your small or medium-sized local business. People often go online to search for specialized businesses, whether they need to have their RV propane refilled or they're looking for high-end real estate. 
Improving your local SEO ranking can make or break your small business. A professional Las Vegas Local SEO agency can help not only improve your search engine rankings but also help to improve the look and performance of your site.
 Sometimes, it takes professional knowledge to get small business websites on track. The services provided by a Las Vegas SEO agency include everything from technical SEO, content marketing, backlinks, and pay-per-click marketing. The entire package puts your local Las Vegas business front and center before a targeted audience of potential customers.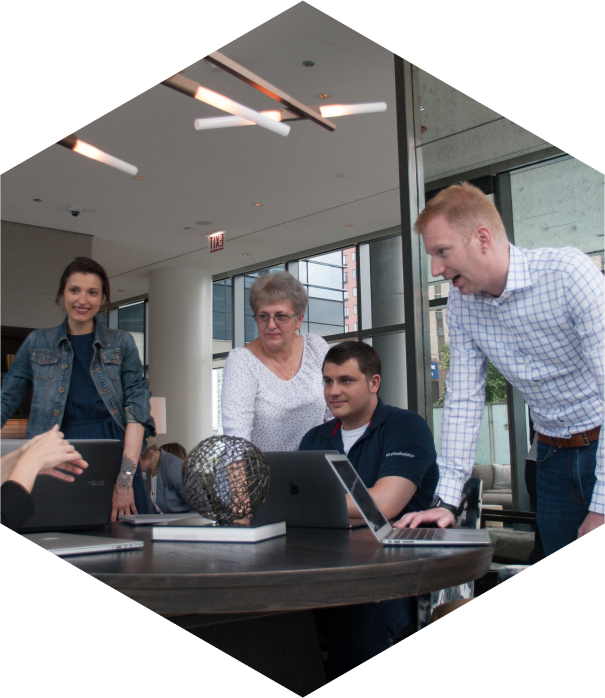 How Can We Help?

Fill out the short form below or call us at:



(888) 846-5382
If your company website needs help with technical SEO, engaging, keyword-rich content, or backlinks, SEO services can be surprisingly affordable. Contact a Las Vegas Local SEO Agency now, to see what they have to offer.