You're an expert healthcare and medical services provider, and we appreciate that drawing up a healthcare marketing strategy may not be your strong suit. However, no matter how much knowledge and experience you have in your field, in 2023, if clients and patients can't find you online, your business won't succeed.
When you begin researching the best digital marketing strategy for healthcare businesses, it's likely you'll end up overwhelmed by acronyms, jargon, and recommended tools. We know you'll have come across SEO (search engine optimization) and PPC (pay-per-click). For someone unfamiliar with these concepts, they can become a little confusing. After doing some research, you may decide you need some expert assistance — get in touch with our specialist healthcare SEO agency.
Anyway, let's learn how SEO and PPC can give your healthcare digital marketing the boost it needs and discover which will be best for your business.
---
If you want to learn how Digital Authority Partners can increase your PPC effectiveness, watch this video!
---
Healthcare SEO
     1. What Is Healthcare SEO?
Search engine optimization is the practice of making your website appear higher in SERPs (search engine results pages). It encompasses a range of disciplines, usually separated into two categories: on-page SEO and technical SEO.
     2. Why Is SEO Important?
With over 50% of website traffic coming from organic rankings, SEO is proven as the channel that drives most users. It is known as the most cost-effective method of getting people to visit your site, especially if you can do it yourself as it costs nothing — except your time.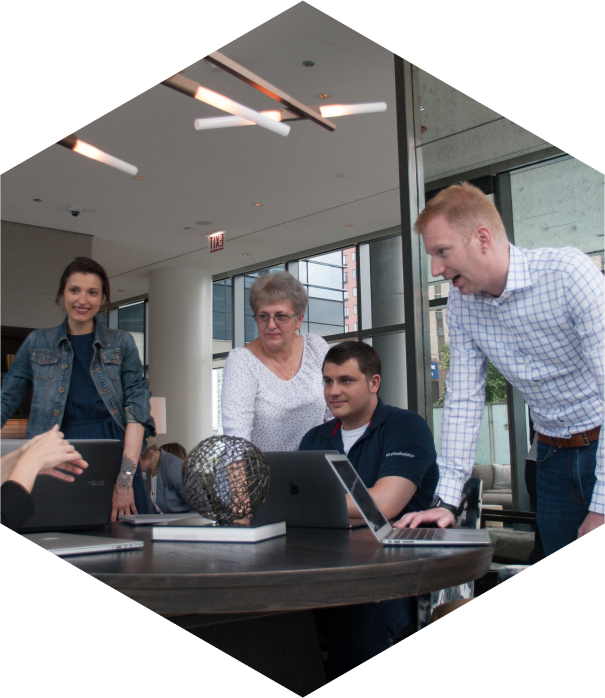 How Can We Help?

Fill out the short form below or call us at:



(888) 846-5382
     3. What SEO Best Practices Do You Need To Implement?
As mentioned, SEO comprises a plethora of disciplines. So many that each skill set could be considered its own full-time job. These are just a few of the most important elements of SEO for healthcare businesses that you should put into place.
      On-page SEO
Create keyword-optimized content: Firstly, you'll need to get to know your audience, find out what terms they're searching, discover what your competitors are ranking for, and make a life of the keywords you're going to target with your website. Tools such as Semrush and Ahrefs are great for this. Next, you're going to begin writing compelling website content, including keywords. When search engine crawl bots visit your website, they're indexing and learning about what you offer. If your content matches the search terms your clients are using, it means you're more likely to rank for them.
Metadata: The content you see displayed about a website in SERPs is known as metadata — it includes a title and description. Alter this in the back end and write compelling content that makes users want to click. Top tip: add the keywords you want your website to rank for.
      Technical SEO
Website loading speed: There are many ways to improve website loading speed, such as optimizing images, lazy loading, and reducing HTML code. Site speed is crucial for both users and search engines. If your pages are slow, users won't wait — they'll head to another site. Additionally, if bots know your website doesn't offer a good user experience, it won't rank your pages highly.
Mobile responsiveness: Over 54% of website traffic is now on mobile, meaning you need to ensure your site is presented perfectly across all devices. Google has made this one of its most important ranking factors.
     4. Healthcare SEO Pros & Cons
SEO is a cost-effective way of getting access to the largest slice of internet users. However, with the competition online more apparent than ever, you've got to be prepared for the time and effort it takes to establish your business in the rankings.
SEO is an ongoing, continuous cycle of optimization — you can't do the work, improve your ranking, and then hope your website stays in the same spot. Your competitors are updating content, improving their sites, and chasing you down. Finally, you're unlikely to see results instantly — it could take months to see real progress.
Healthcare PPC
     1. What Is Healthcare PPC?
PPC (pay-per-click) is a form of online advertising that, as the name suggests, you pay every time a user clicks on your ad. When you enter a search into Google, more often than not, the first three results you're presented with are ads.
     2. Why Is PPC Important?
Essentially, PPC is a way for businesses to buy their way to the top of the search results without the time-consuming work of SEO. It enables you to outrank your competitors quickly.
     3. What PPC Best Practices Do You Need To Implement?
PPC uses a lot of skills and terminology you may be unfamiliar with. However, a well-constructed PPC strategy for healthcare businesses can prove to be a way of generating leads and revenue rapidly.
Keywords: Use Google Keyword Planner to find search terms you want your ads to appear for. You need to factor in their search volume, the likelihood of your ad showing, and the CPC (cost-per-click). If the budget is tight, we suggest taking a look at which keywords your website organically ranks for and don't use them for PPC — you'll just be wasting precious dollars.
Ad content and landing pages: It's one thing getting your ad to show, but you've got to get people to click on it and then convert — this is where content comes into play. Use keyword-rich ad content with an inspiring call to action. Then, link to a landing page that is relevant to what the user is looking for.
Be targeted: Take advantage of the many targeting features available. You can do this by demographics and geographics. If your audience is based in a certain area, you can geotarget their locations. Additionally, you can use demographic data to narrow your desired audience even further.
     4. Healthcare PPC Pros & Cons
Healthcare digital advertising and PPC is a fantastic channel where you can see rapid results. However, in a competitive industry, you either need a substantial budget or need to be savvy at saving dollars and stretching the cash you have to reap the most reward. For every $1 spent on Google Ads, a business makes $2, so it is a proven advertising method.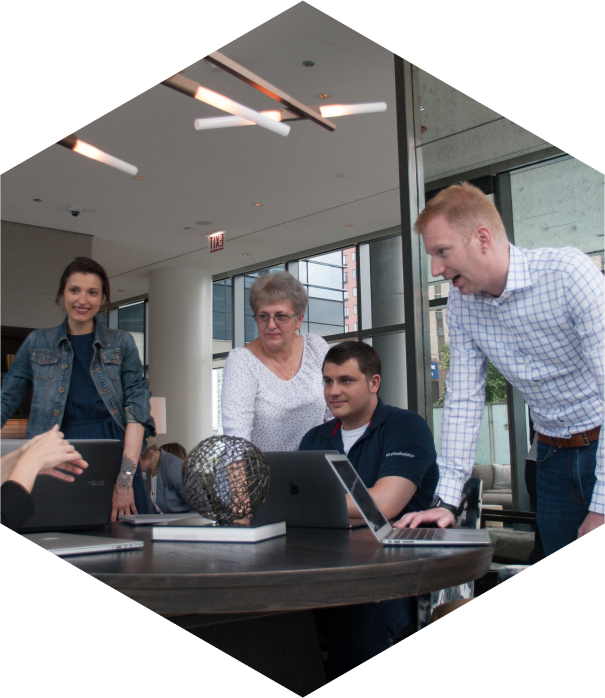 How Can We Help?

Fill out the short form below or call us at:



(888) 846-5382
Healthcare SEO or Healthcare PPC?
To create a successful digital marketing strategy for healthcare businesses, you should include SEO and PPC. Depending on your current circumstances, you may opt to put more time and effort into one than the other. If you need quick results, PPC might be your best option. Alternatively, if establishing yourself as a leader in the industry is your aim, SEO is your friend. Either way, if you need the assistance of an expert, the Digital Authority Partners team is ready and waiting.