Building links is an SEO strategy that promotes a website's rankings. However, unlike other strategies, it can take at least three months to over a year to see the results of your link-building initiatives. That is, even if you work with an SEO agency.
Several factors affect the time it takes for you to see results in your link-building activities. Let's explore these factors one by one.
---
Want to learn more about the Digital Authority Partners approach to SEO? Watch this video!
---
1. Your Site Authority
A high domain authority or domain rating (DR) predicts a website's search engine ranking (SERPs). The scores range from one to 100, and a higher DR score increases the likelihood of ranking.
A high DR means your site has a high trust rating. An excellent score, perhaps 60 and up, helps you see results from link-building campaigns faster. Contrarily, a low DR score means you may need to wait longer to find positive changes in your ranking.
But the good news is that you can help your site improve domain ranking through the following strategies:
Conduct a website audit and remove wrong links.
Improve website structure to promote user experience.
Create valuable, helpful, and link-worthy content.
Improve your website's mobile-friendliness.
SEO tools from SEMrush, Ahrefs, and MOZ can help you find your DR. They also show how many backlinks your site has received from high-value and trusted resources.
2. Traffic Trends
Positive site traffic can boost link-building results, while negative traffic can slow it down. Search engines monitor traffic trends and prefer sites that show promising results.
The key is to improve site traffic and make it your ultimate goal. With high traffic, everything else follows—increased brand recognition, higher sales, more orders, increased revenue, and improved foot traffic to your local shop.
After you see positive traffic trends, keep it up. You'll reap great results from link-building in no time.
Consider these strategies to improve site traffic and promote positive traffic trends:
Conduct thorough keyword research during the planning stage and throughout your campaigns.
Create meaningful and valuable content.
Use paid ads to boost site traffic.
A Statista research revealed that social media advertising is expected to reach around USD 230 billion in 2022. Social media is deemed a powerful tool in driving traffic to a site, thus improving traffic trends. Many companies realize the benefits of social media advertising and use it as one of their top marketing strategies.
3. Brand Popularity
Having high branded traffic can significantly improve your ranking and can also help boost your link-building activities. With high branded traffic, your site can remain at the top of SERPs for branded searches whether search engines update their algorithms or not.
You can improve branded traffic through the following:
Use digital display ads together with search ads.
Create a strong brand name and voice.
Conduct guest blogging on industry-leading sites.
One of the most effective ways to improve branded traffic is to work with industry influencers. To date, more marketers use influencer marketing, as evidenced by a Statista report in 2021. The Insight Partners report that global influencer marketing was valued at $137 million in 2018 and was expected to rise to $370 million in 2027.
4. Niche Competition
Websites that belong to a highly-competitive niche use link building as a way to rank higher on SERPs.
The Balance Small Business reports that fitness and weight loss is the top niche, followed by health and dating and relationships. If you belong to any of these niches and are still starting to build links, it could take time to see results.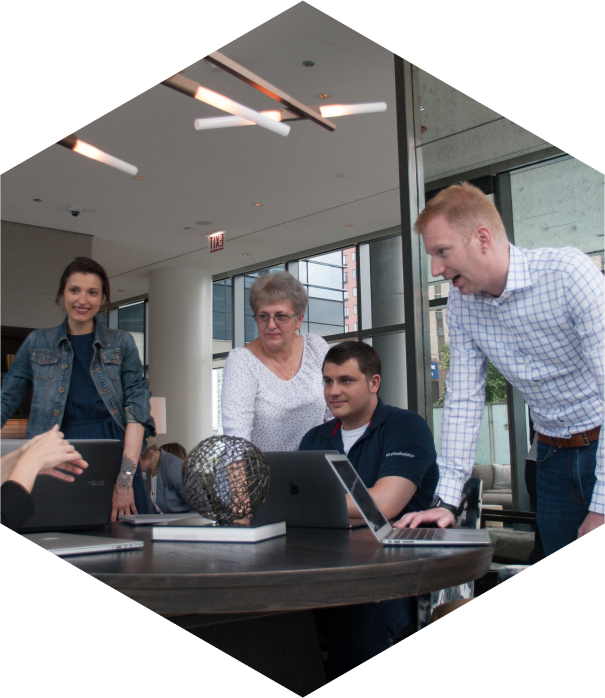 How Can We Help?

Fill out the short form below or call us at:



(888) 846-5382
Boost your link-building tactics with the following strategies:
Create engaging and valuable content.
Update your site regularly with the best content and the latest contact information.
Use high-quality, original photos on your site.
Promote your site with videos that can generate likes.
Use metrics and examples of your products or services.
Enhance your site menus and navigation.
5. Page Types
Expect faster positive link-building results when your links are built into your content pages compared to links on commercial pages. Commercial pages focus on only a few keywords, thus reducing your link-building success.
Consider also that Google prefers to rank content pages higher than commercial pages. That's why marketers concentrate on creating quality content pages more than other pages on their sites.
Your link-building tactics can see faster results with highly optimized content pages.
Here are the best ways to optimize your content pages.
Select the best topic and correct keywords.
Structure your content for easy reading.
Create in-depth content about your topic.
Avoid keyword stuffing and manage your keyword density.

Include visuals and images to make users stay longer and increase engagement.

Improve your site's technical elements.
6. Link Building Budget
An expert link-building agency can help you create valuable backlinks that can improve your SEO campaigns. These agencies set their pricing depending on your site authority while considering domain rating and organic traffic.
Setting a reasonable monthly and overall link-building budget matters.
Linkbuilder.io says link-building costs vary from $100 to $20,000 monthly, depending on the site's quality and volume. You may need to set a higher budget at $600 to $1500+ per link for tough industries like healthcare, finance, and casino. Meanwhile, expect low-end pricing for easy niches like gaming or charities.
Backlinks have become a precious commodity, and just like buying any product or ordering a service, you need to be diligent in selecting the right provider. Aside from the cost per link, consider the agency's strategies to create links before investing.
Final Words
SEO is a collection of intertwined strategies. To ensure that your link-building strategies pay off and see positive results in your rankings, you need to optimize your site's content and technical side. You need to improve traffic, domain authority, and technical SEO.
You can use expert link-building services or build natural links. It's up to you. But if you're willing to wait a few months, then you'll save money and earn more valuable natural links for stronger site performance for years to come.