Getting your business recognized online takes more than just starting a website or social media channel. You need to optimize your online presence and ensure you are at the top of the search rankings to attract more customers.
With search engine optimization (SEO), you can create websites that improve traffic and boost revenue. A professional SEO agency uses the following tactics.
Using correct keywords
Developing the best content
Using backlinks and anchor text
Enhancing user experience
Improving titles and subheadings
We discuss these tactics to help you leverage SEO now. Let's go!
---
Want to learn more about the Digital Authority Partners approach to SEO? Watch this video!
---
1. Use The Right Keywords
Keywords remain an essential SEO strategy. They help search engines understand your content and rank your website. So use the right keywords and place them correctly in your content.
Do a simple Google search using keywords relevant to your business. If you are an electrical contractor, search keywords like "electrical contractor" or "electrician services." Google will reveal related terms worth using.
If you cover a specific area like San Diego, adding your location to your keywords makes them more relevant to your audience. For example, "electrical contractor in San Diego" or "San Diego electrician services" can help narrow your market and target your audience better.
Use these strategies to find the right keywords.
Create a list of relevant topics about your business. Use your services and expertise as part of your keywords like "residential electrical services in San Diego" or "AC installation and repair in San Diego."
Understand user intent. Type the keyword you wish to target in the Google search bar and check the results. Your keyword "AC installation and repair" could be for people looking for AC services or someone searching for a job as an AC service technician.
Use research tools. SEO and keyword research tools like Google Keyword Planner and Keywords Everywhere can help you find keyword ideas according to exact match and phrase-match keywords.
Find an SEO partner. Your SEO partner will help you find the best keywords using expert research and the most trusted tools.
2. Develop The Best Content
Now that your keywords are ready, use them to create engaging content. Google aims to organize all information and make it accessible and valuable to everyone. If you have top-quality, helpful, and updated content, you can get higher rankings on search engine results pages (SERPs).
The best content answers your target audience's questions and solves their issues. Focus on the right information to create content your audience reads and shares. Here are some tips to help you create quality content.
Create readable and engaging content. Limit the use of jargon and complex terms, and use short sentences. Make your content fun with a personal approach.
Show you are reliable and trustworthy. Create specific, well-researched content. Use actual photos and videos of your business. Include reviews, ratings, and testimonials in your content.
Update content regularly. Show that you are on top of current developments in your field or industry. Regularly updating your content indicates your relevance and interest in improving your business.
Ask for expert help. If you do not have time and the means to create content, find an SEO partner to develop content for you. It can be less costly than trying to do it yourself.
3. Utilize Backlinks and Anchor Texts
One of the most important ranking factors in Google is backlinking. This is when a website links to another using anchor text. If a site links to your page, then you get a backlink from this site. If your site links to another web page, they get a backlink from you.
Getting more backlinks from quality websites increases your standing in SERPs. Meanwhile, your readers benefit when you link to high-quality, relevant sites. Also, use clear anchor text when linking; this text helps search engines and your readers determine what the linked page is all about.
Here are some tips to improve your anchor text.
Include your keyword in the anchor text.
Use longtail anchors or texts naturally, similar to how people use them in everyday conversations.
Avoid minimal anchor texts like "Click Here" because they are too generic. Users will have no idea what they are getting into.
4. Enhance User Experience
User experience (UX) is another crucial ranking factor you should always prioritize. Aim to create a meaningful UX to leave a lasting impression on your customers. UX is not merely about creating quality and valuable content. Providing a high quality UX means providing great usability, efficiency, and accessibility.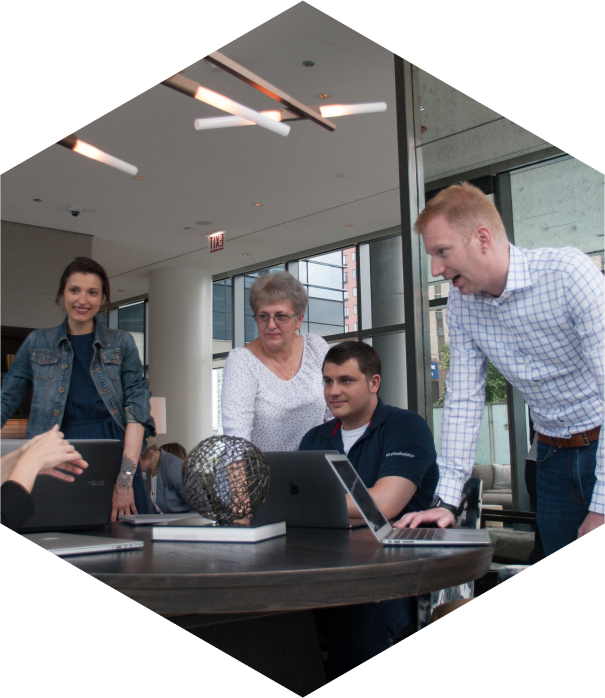 How Can We Help?

Fill out the short form below or call us at:



(888) 846-5382
Your goal in developing a user-friendly website is for visitors to browse freely and easily as if you were escorting them around your shop or company. Provide them with specific solutions to their needs.
Here are some ways you can improve the UX of your website.
Keep your site simple and responsive. Remove unnecessary design elements. A two to three-color scheme and a lot of white space are best for information and e-commerce sites.
Make page intent understandable and definite. Your checkout page must contain only the needed elements for the checkout process. The contact page should have only your contact list, nothing about your products or services.
Help users easily find what they need. Make your website or app navigations distinct, your call-to-action (CTA) buttons clear, and the search field visible with a "search" text placeholder.
Ask your customers for feedback and reviews. Listen to your customers because their opinions can help you improve your website, products, services, and brand. Include a site survey asking your customers to rate their user experience while using or shopping.
5. Improve Titles and Subheadings
About a third of polled SEO experts in 2021 said meta titles or meta descriptions were their priority. A quarter said content depth and accuracy were the most important. Marketers leverage titles and subheadings to improve their site rankings, and you should too.
Optimized titles and subheadings give your audience a good idea of your content. They can also use headings and subheadings to quickly look for the information they need. Take note of the following tips to improve this part of your content.
Break up chunks of text with subheadings to make content scannable and readable.
Add keywords to your header tags naturally and to avoid looking spammy.
Create consistent and short header tags of no more than 70 characters.
Make interesting header tags to encourage visitors to stop and read your content.
Summing Up
SEO is an essential strategy for ranking web pages higher in SERPs. Use top optimization strategies for your keywords, content, backlinks and anchor text, user experience, titles, and subheadings. Work with a dependable SEO partner to guarantee the success of your digital marketing goals.
Contact Digital Authority Partners today to find out how SEO can improve your website.