If you have been writing or publishing content for more than five minutes, then you probably already know the importance of the headline in attracting readers. What you may not realize, however, is how important the title is to your search engine optimization (SEO).
We thought we would take this opportunity to fill you in on some SEO agency insider tips on how to write SEO headlines that grab the attention of everyone that sees them – as well as place your article right at the top of the search engine rankings.
---
Want to learn more about the Digital Authority Partners approach to SEO? Watch this video!
---
Find Your Headline Keywords
Before you write a single letter or word of your article or title, you absolutely need to conduct keyword research. This not only gives you a range of important words and phrases for you to incorporate into your content, it also gives you an idea of what kind of content your potential readership wants to find – thus informing all of your content writing.
Keep those keywords handy after you find them – you are going to need them in every step of our title optimization.
Header Tags for SEO Headlines
Your article should have headings throughout it. For one, it breaks up the text, giving readers who are skimming your content a place to stop and rest their eyes, collect their thoughts, and continue on. All of these help your text make a stronger impression on them.
Your main header is the title of your article and is known as H1. This is given the most importance by both the search algorithm and your reader – it is, after all, the title of your article and should therefore set a reasonable expectation of what your content contains. Be sure to use your focus keyword (the keyword that is the most important/central theme of your content) within the H1 title, and ideally quite early on.
Other heads within your piece will be H2 through to H6, although for most content you will only use H2 and H3 heads. These should still contain keywords, as they are prioritized above your main content by the algorithms, although H1 is still the highest priority.
Header tags and title tags are sometimes used interchangeably, but they are actually different and you need to know how. The header tag is used to tell your readers (and the search engine algorithm) what your article is about within the actual page. The title tag performs the same function but within the search results. That might seem like an irrelevance, and to be fair if you are a fan of short, to-the-point titles, then there is no real need for them to be different.
On the other hand, if your on-page title runs to more than 60 characters, you will need to edit it to fit the search engine guidelines. Otherwise, it will simply be cut off.
Optimizing Your Headers
We have already touched on using your primary focus keyword in your H1 title, but it is worth also pointing out that your header needs to seem natural. If not, then a reader with some basic SEO knowledge will see through your efforts (and no one likes the perception of being manipulated, no matter how innocuous) and those without any SEO knowledge will simply think you are a bad writer (and probably not continue to read the piece).
That means that even if the highest volume keyword related to your article is 'search optimization US,' then you need to be careful about how and when you use it. It is very difficult to get that keyword, as written, organically into your content let alone your title. You may want to do a little more keyword research with actual writing in mind.
The same is true with your other headers. While the H1 describes the article as a whole, use H2 and H3 to describe subsections. Be sure to stay within scope for that subsection, however, because your reader may only want specific information and diverging from it might frustrate the reader.
Writing Compelling Headlines
This is audience focused: you are looking to create headers that hook the reader, as well as tell them what your content is. So, while the header 'Article about SEO practices for small business' may be an accurate and SEO-friendly title, it is not compelling. The only way that you will get readers with an article with that title is if there are no other articles on the topic available, and someone desperately needs the information – a situation you are unlikely to find yourself in.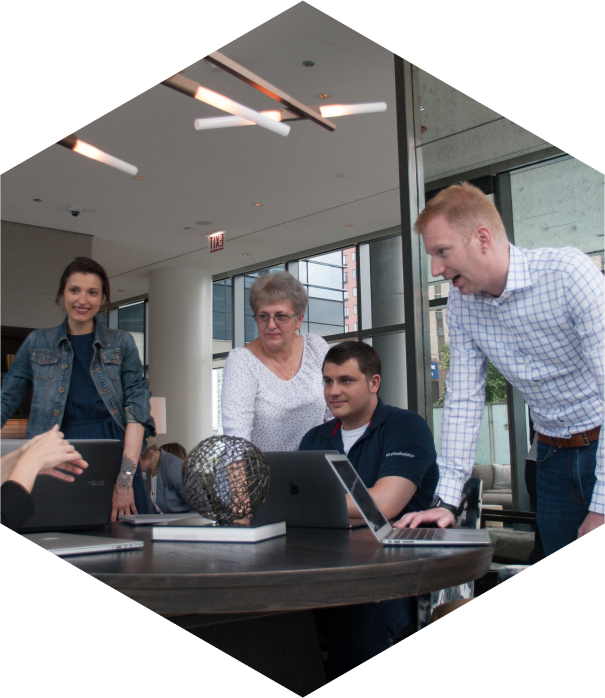 How Can We Help?

Fill out the short form below or call us at:



(888) 846-5382
Instead, consider 'The Best SEO practices for small business: 5 cost-friendly tips that you need to know.' This has the same keywords (SEO practices for small business), but it also speaks to the reader in terms that they will probably prioritize (cost-effective) and sets an expectation that this will be a relatively short read with easy-to-follow advice (5 tips), as well as a sense of importance (need to know).
This is just an example, of course, and there is probably an even more compelling way to describe that article. Other effective ways of injecting some interest into your titles are:
Emotion – use emotionally charged words to add impact and evoke a psychological response: fantastic, essential, game-changing, etc.
Action – outright demand action if the tone fits: Read this now to save money, Follow these tips to success, etc.
Numbers – articles with numbers in headlines get more clicks: top 5, 10 ways to, improve your ROI by 325%. If you can, incorporate numbers into the title.
Ask a question – if your content is informative or educational, there is a good chance that your readers will search for you by asking a question. Incorporate the question into your title: how to, what is the best, etc.
Digital Authority Partners
For more advice on the perfect headline, content marketing, or search engine optimization in general, turn to the experts at Digital Authority Partners. Our award-winning team can help you design, implement, and manage a digital marketing campaign that is tailored to your business and your exact goals.