Pillar pages and cluster topics are a new approach to content creation. Whereas search engine optimization (SEO) once focused on keywords, Google's algorithm changes now dictate that businesses use content to focus on connecting ideas rather than writing standalone articles containing search keywords.
Working with an SEO agency helps streamline the process of creating pillar pages and cluster topics. But knowing how to do this is also essential. To use anything to its fullest, you should understand what you want to achieve.
This guide tells you about how to use topic clusters for SEO, including:
A short introduction to topic clusters
Five applications that boost your SEO
A five-step guide for making pillar and cluster pages
There's a lot to discuss, so get ready to take notes.
Let's go!
---
Want to learn more about the Digital Authority Partners approach to SEO? Watch this video!
---
Understanding Pillar Pages and Cluster Topics
The phrase "collective effort" best describes cluster topics because each page of a topic helps the strategy work. If pages are "standalone" pages, they do not have the same impact as the whole.
Here is a short description and differentiation of both cluster topic parts:
Pillar pages are broad theme pages that serve as your central point for this strategy. An excellent way to visualize a pillar page is as the trunk of a tree. It functions as the base from which cluster pages spring to capture traffic from search engine results pages (SERPs).
Cluster pages are the various articles created that both branch off of and support your pillar page. These act similarly to tree branches that spread out to catch the sunlight, or in this case, clickthroughs. Cluster pages explain the finer points of your main topic.
Together, these two elements lift your website's SEO in the following ways:
They provide a library of content that addresses your target market's problems.
Quality content builds your website's expertise, authority, and trustworthiness (E-A-T).
You increase the chances of clickthrough by covering related topics in your strategy.
Cluster topics allow you to address all parts of the customer search journey.
They improve user experience (UX) by connecting relevant content for easy navigation.
Topic clusters are a natural link-building strategy that boosts your domain authority (DA).
They simplify your site map, making it easier for search engine bots to crawl it.
5 Ways To Boost SEO With Pillar and Cluster Pages
Cluster topics can be tricky to work with because of how much planning they require, but they provide plenty of SEO benefits in return.
Here are five essential advantages you want to have for your website:
     1. Expand Your Content Map
A content map is a method of organizing your website's articles. Think of it as a mind map, but for blog posts. It is a convenient way to track your old and new ideas so that you can add and remove them as necessary.
Cluster topics enhance your content strategy by urging you to build on your pillar pages and expand your coverage. The inflow of fresh ideas is especially helpful for SEO because search engines love finding new content.
     2. Serve Your Audience Better
UX is one aspect of SEO that you should not ignore. Search engines appreciate websites that prioritize their users because it makes their job easier. That is why only the best content makes it to the top of SERPs; users spend more time on websites that provide it.
Using cluster topics ensures that your website goes above and beyond to serve your target market. The interconnected articles act as a mechanism that takes users through page after page while they search for more answers.
     3. Beat Competitors to the Punch
A benefit of planning for topic clusters is that they highlight gaps in your content strategy. When you look at your library of articles, it becomes easy to see which subtopics you need to add to your strategy. You can use this to your advantage by purposely looking for ones no one talks about.
Being the first to address an existing need, even a highly niche one, gets you noticed by search engines and users. You do not necessarily have to go out of your way to find a highly specific topic. Providing a unique perspective or new information is a perfect start.
     4. Optimize Your Site Map
Submitting a site map is one method that every SEO agency recommends to ensure that search engines crawl your website. However, piling too many URLs into your site map file can be detrimental because it might come across as spam.
Using cluster topics is a site map best practice because it simplifies the entire process for you and crawler bots. Search engine bots automatically follow links they find on web pages, so having a pillar page that ties everything together means you reduce the required URLs.
     5. Build Internal Links Naturally
Link building is necessary for SEO because it reinforces your status as a source of information. That does not mean you should start adding links to other content on every page you publish. Cohesion matters in link-building strategies because its primary function is to support claims.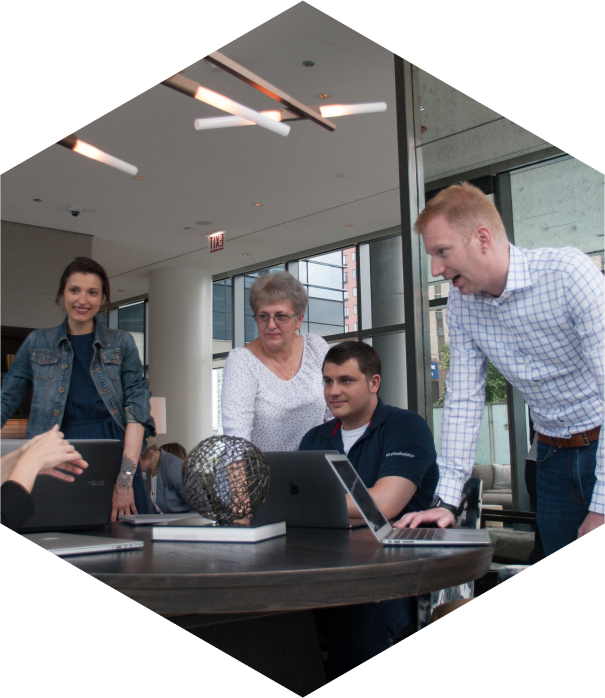 How Can We Help?

Fill out the short form below or call us at:



(888) 846-5382
Apart from that, when you connect your content through internal links, the links become easier for users and crawlers to find. Cluster topics achieve this because your subtopics naturally relate to the pillar page and to one another.
5 Steps to Building Topic Clusters
Creating topic clusters can be tricky, but the steps are relatively straightforward. Here is a summary of it in five simple steps:
Make an inventory of your content and try to identify themes and patterns.
Group the themes you identified into overarching topics; these are your pillar pages.
Create a content map to organize your pillar and cluster pages for easier review.
Use a keyword tool to identify missing subtopics or content gaps that you can work on.
Add to your content map and monitor your keyword ranking on Google Search Console.
Summing Up
Using cluster topics gives you an edge because it fulfills all the critical prerequisites in the continuously evolving SEO landscape. Focusing on growing your content and authority is the most promising way forward for small businesses and companies.
Need help implementing pillar pages and cluster topics in your content strategy? Contact us to learn how we can help.