As a personal trainer, you know that marketing is essential to growing your business. But with so many different channels and strategies to choose from, it can be tough to know where to start. That's where SEO comes in. SEO, or search engine optimization, is optimizing your website and content to rank higher on search engine results pages. A website with excellent personal trainer SEO is more likely to be seen when potential clients search for keywords related to your business.
Many factors go into personal trainer SEO, and it's important to stay on top of the trends and best practices. If you're looking for a way to reach more clients and grow your personal training business, we'll cover everything you need to know about personal trainer SEO in this guide. Let's begin!
---
Want to learn more about the Digital Authority Partners approach to SEO? Watch this video!
---
Personal Trainers Need To Invest In SEO
Why do personal trainers need to invest in SEO for their websites? Here are a few reasons:
     1. Google Is One Of The Most Popular Ways To Attract Attention
The most popular search engine in the world, Google completes over 3.5 billion searches every day. If you want your personal training business to be seen by as many people as possible, ranking high on Google is essential.
     2. It Provides Free Traffic To Your Business
Unlike other marketing channels like paid advertising, SEO doesn't require you to spend a ton of money to get results. Once you've optimized your site and created quality content, your website will start to rank higher on search engine results pages, bringing you free organic traffic.
     3. Long-Term Marketing Strategy That Works
SEO is a long-term marketing strategy that can take months or even years to see results. But unlike other marketing strategies that require you to keep pumping money into them to see results, SEO only requires an initial investment of time and resources. Once you've achieved a good ranking, your website will continue to bring in free traffic, making it a great long-term investment for personal trainers.
How To Create a Personal Trainer SEO Strategy?
Now that we've covered the basics of SEO and why it's so important for personal trainers, let's take a look at how you can optimize your website for SEO from our professional consulting agency.
     1. Analyze Your Current Stats
The first step in SEO is to analyze your current statistics. This includes things like your website traffic, keyword rankings, and conversion rate. By understanding where you're starting from, you'll be able to set realistic goals and track your progress over time.
For example, let's say you're currently getting 500 visitors to your website per month. If your goal is to increase this to 1000 visitors per month, you'll be able to track your progress and see when you reach this milestone.
     2. Decide on Your Keywords
One of the most important aspects of SEO is choosing the right keywords. These are the words and phrases that potential clients will type when they're searching for a personal trainer.
Ideally, you want to choose keywords that are:
High-traffic: This means that a lot of people are searching for this keyword.
Relevant to your business: Make sure the keyword is relevant to what you do as a personal trainer.
Low-competition: You want to choose keywords that you can realistically rank for. There's no point in targeting keywords that are too difficult to rank for, as this will just waste your time and resources.
A good way to find high-trailing, relevant, and low-competition keywords is to use a keyword research tool like Google AdWords Keyword Planner or Moz Keyword Explorer.
     3. Optimize Your Content
Once you've chosen your keywords, it's time to start creating content. This could be blog posts, articles, infographics, or even videos. The important thing is that your content is high-quality and informative – content like this will help you rank higher on search engine results pages.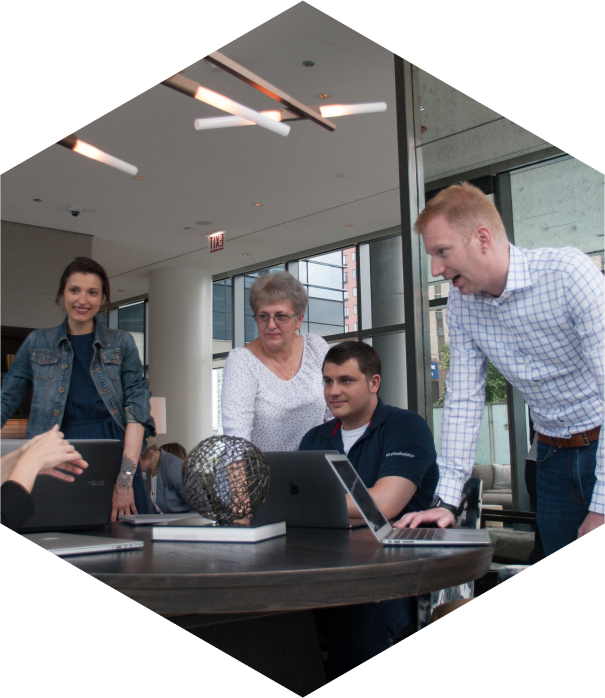 How Can We Help?

Fill out the short form below or call us at:



(888) 846-5382
When creating content, be sure to:
Include Your Keywords: Make sure to include your keywords in your title, headings, and throughout the body of your content. But don't go overboard with this. Too many keywords will result in your content being penalized by Google.
Make it Shareable: Include social sharing buttons on your content so that people can share it on their own social media channels. This will help you reach a wider audience and get more backlinks (which we'll talk about next).
Create Interesting And Unique Content: Google loves fresh and unique content, so be sure to create something that people will want to read or watch.
     4. Focus On Reviews 
Ask your past and current clients to leave you a review on Google, Yelp, or another platform. This will not only help your personal trainer SEO but also increase trust and credibility with potential clients. In fact, studies have shown that businesses with positive reviews are more likely to get new customers.
     5. Track All Results
Last but not least, it's important to track all your results. This includes things like your website traffic, keyword rankings, and conversion rate. By tracking your progress, you'll be able to see what's working and make necessary changes to improve your results.
Summing Up
When it comes to creating a personal trainer SEO strategy that works, there's no one-size-fits-all approach. But by following the tips and best practices in this guide, you can create a plan that will help you attract more clients and grow your business.
If you're ready to get started with SEO for your personal training business, our team at Digital Authority Partners can help. We offer SEO services for personal trainers, and we'll work with you to create a customized plan that fits your needs and budget. Contact us today to learn more.