Hiring an SEO agency is the best way to take advantage of artificial intelligence (AI) technology. However, you can also easily apply many existing strategies yourself.
Here are thirteen AI-driven marketing strategies you should use today:
Track the best keywords
Automate your ad bids
Use cutting-edge ar tech
Add a custom ai chatbot
Offer languages options
Make retargeting easier
Learn more from data
Find the best placement
Refit product descriptions
Write compelling emails
Draft fantastic ad copies
Polish social media posts
Make a marketing plan
There's a lot to discuss, so get ready to take notes.
Let's go!
---
Want to learn more about the Digital Authority Partners approach to SEO? Watch this video!
---
13 AI-Driven Marketing Strategies You Need
Intelligent technology has much to offer anyone who needs marketing assistance, especially small businesses. For instance, AI and machine learning (ML) can take over tedious tasks, allowing you to focus on critical ones. Other tools help you address different business needs and requirements.
Features and quality vary among AI software and services for each strategy, so do a thorough review before purchasing a subscription. Fortunately, most have free or trial versions, making it easy to assess your options.
Let us take a closer look at thirteen AI-powered strategies, how to apply them, and why you need each one.
     1. Track the Best Keywords
When it comes to marketing, keywords are among the most powerful tools at your disposal. They power content, ads, and other aspects of your broader digital strategy. Using AI software to do keyword research removes all the difficult work from the process.
AI-powered marketing tools, such as HubSpot's Marketing Hub, let you track the best keywords to use based on search intent and volume. That allows you to act on critical user needs for better SEO and marketing results.
     2. Automate Your Ad Bids
Pay-per-click (PPC) marketing is known for its high ROI potential. However, keeping up with changes in output and tailoring your ad bids for maximum profits is a complicated task. Use AI and ML to perform tedious and repetitive tasks like ad bidding without degrading work quality.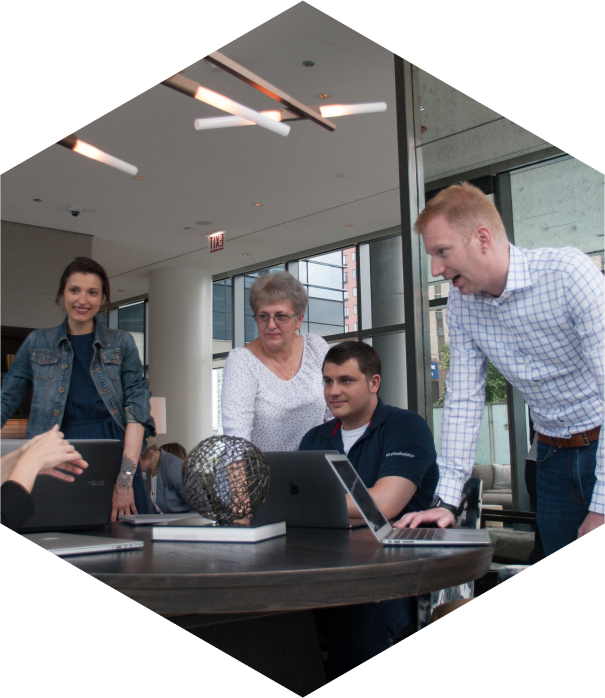 How Can We Help?

Fill out the short form below or call us at:



(888) 846-5382
Automated bidding is a popular strategy recommended by most SEO agency experts because it reduces waste. You can feel confident that what you pay matches the results you get.
     3. Use Cutting-Edge AR Tech
Integrate augmented reality (AR) concepts into your marketing strategy to add a new dimension to your business's customer experience and satisfaction. Pioneering the use of new technology and applications can get your business good PR, which is good for your website's SEO.
For example, virtual fitting rooms and product tours have been making waves in the digital landscape because they let customers preview products on their mobile devices beforehand.
     4. Add a Custom AI Chatbot
Investing in customer support is a great approach to marketing. The more customers speak positively about your company, the more people become interested in what you offer. AI chatbots can help in this area because they give visitors access to 24/7 customer support.
It also doubles as a way to automate content marketing by encouraging users to explore your website through suggestions based on their current issues.
     5. Offer Language Options
Communication can be a major roadblock to growth, especially for companies operating in multilingual or multicultural settings. Tech leaders have started to notice this. In fact, Google plans to roll out news translations right from search engine results pages (SERPs) in Mexico.
You do not have to be a tech giant to do the same, however. While lacking in most respects, machine translations do enough for users to understand the content they process.
     6. Make Retargeting Easier
Retargeting is directly tied to PPC success because ads rarely work the first time around. However, manually monitoring and sorting quality leads and conversions is no easy feat.
With AI tools, such as integrated tracking pixels, most ad platforms can monitor user behavior and follow them online. You can also manually add pixels if you opt to do PPC by yourself.
     7. Learn More from Data
Data analysis is inseparable from SEO success, especially for small businesses that want to maximize their return on investment. However, it can sometimes be easy to miss important details. By using AI software, you can easily process and analyze large quantities of data quickly.
Besides that, AI tools can establish patterns and use them to make forecasts or suggestions. Additionally, you can use them to gain new insight from your marketing data.
     8. Find the Best Placement
Your audience exhibits unique search, social, and purchase behaviors, which makes it challenging to choose the best ad platform to use. Optimal placement is one of the many insights you get from AI-powered marketing analysis.
By examining where your core website traffic comes from and goes, you can pinpoint the most effective place and method of displaying targeted ads.
     9. Refit Product Descriptions
How you present your products affects how your target market perceives them. For example, do you use accurate descriptions? Are you including the details that people want to know most?
Sometimes you need to revisit website content and see where you can innovate. AI writing tools can help you generate appealing product descriptions that draw in customers.
     10. Write Compelling Emails 
Striking the right tone in emails also makes or breaks your marketing opportunities. You have to sound professional without being stiff, but you must also have a compelling call-to-action (CTA). Software for this purpose is crucial for businesses wanting to improve communication.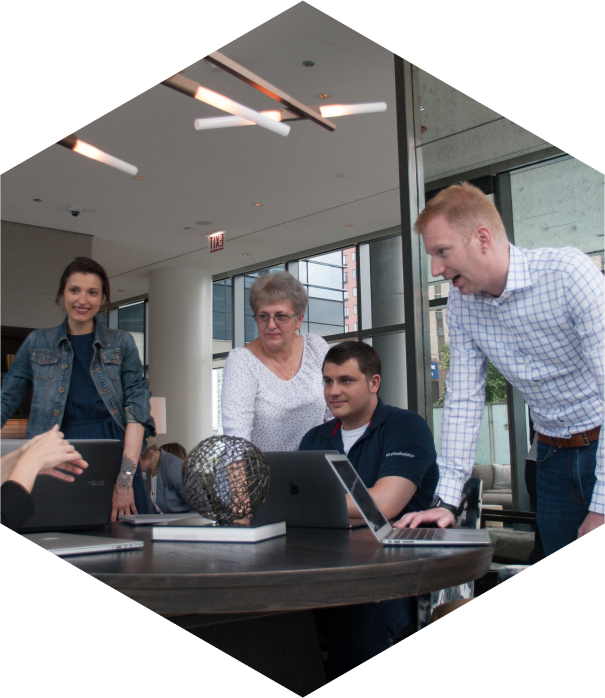 How Can We Help?

Fill out the short form below or call us at:



(888) 846-5382
     11. Draft Fantastic Ad Copy
To make effective ads, you need an eye-catching tagline. Writing something fresh and original is hard enough, but avoiding cliches makes it all the more challenging. AI-powered writing tools are perfect for finding ideas that help your ads stand out from those of your competitors.
     12. Polish Social Media Posts
Social media platforms are yet another avenue for digital marketing, and like the other channels mentioned above, they require a unique touch. Optimizing your posts is vital to a successful social media marketing campaign. Use intelligent software to write posts for you.
     13. Make a Marketing Plan
AI-powered marketing software is often comprehensive because it allows you to simultaneously collect and analyze data from various channels. In short, it can more or less guide you in creating or modifying your digital marketing strategy.
You have many options to choose from—from target market information to forecasts.
Summing Up
The digital marketing landscape is slowly shifting to more and more technology-reliant strategies. Ignoring this is costly for online marketers, especially small businesses. Get ahead of trends by adopting AI tools such as marketing software and chatbots for your website.
Need help integrating AI marketing strategies into your online strategy? Contact us to learn how we can help.