SEO agency experts expect artificial intelligence (AI) to alter how small businesses view their digital strategies—whether for content, marketing, or search engine optimization (SEO). Exciting changes are coming that will give a much-needed push to anyone struggling with ranking.
This guide gives you an overview of upcoming SEO trends and AI's role in these trends, including:
Why AI and SEO matter for small businesses
Future SEO trends and the importance of AI
Preparing yourself for the future of SEO and AI
There is a lot to discuss, so get ready to take notes.
Let's go!
---
Want to learn more about the Digital Authority Partners approach to SEO? Watch this video!
---
Why You Need AI and SEO as a Small Business
Small businesses rely on innovation to stay viable in the face of growing competition. Constraints in the form of smaller teams, budgets, and followings make it challenging at best to attract and retain customers. Building success, in this case, is a long game where risks must be minimized.
For that reason, AI and SEO go hand in hand in helping small businesses. While both have associated costs, you can do them up to your comfort level and still reap excellent benefits. While you can do a deep dive into each, it's imperative to avoid spreading yourself too thin.
Hiring an SEO agency is often recommended as a catch-all solution for basic SEO needs. However, your budget might not always allow you to invest in one. On the other hand, AI tools work best when premium features are unlocked, but free tools also provide crucial help.
It becomes a matter of prioritizing and picking what works best for your business at the moment. With that, you need to know what SEO trends to prepare for and how AI helps address them.
3 Future SEO Trends To Watch
SEO trends are constantly shifting; just ask any expert on the matter. Changes in technology, especially in the way search engine algorithms work, dictate best practices that lead to tangible results. Even the evolution of gadgets influences the flow of SEO because of how it affects search behavior.
It should come as no surprise, then, that the future of SEO is mainly in the hands of technological innovation. Below are three major changes in SEO you should prepare for in your strategy.
     1. Needing AI Tools To Succeed
One SEO trend you can expect is the continuing democratization of AI technology. In the past, only companies with massive spending power had the ability to deploy cutting-edge software or machines. These days, advancements in technology have made even AI affordable for people.
The race to create SEO content will be more intense than ever, with competitors one-upping each other via search-intent optimized topics. Keywords and writing ideas are not the end, however. Generative AI tools can now take over some of the creative workloads as well.
In fact, solutions exist for nearly every facet of SEO. Even marketing and ad platforms use programs that maximize reach thanks to clever algorithms. Dynamic ads match users with copies that have the best chance of conversion based on data such as location and behavior.
     2. Doing More With Less Data
Data is vital, even in marketing. The increasing concern over privacy and data security over the past few years has forced tech players to reevaluate how they manage information. Laws such as HIPAA are becoming ever more relevant as the long arm of technology gets longer and enforcement expands to keep pace.
The General Data Protection Regulation (GDPR) has made such waves in the digital sphere that US states are drafting legislation of their own. For instance, Virginia passed the Consumer Data Protection Act (CDPA) in March 2021, which came into effect on January 1, 2023.
These laws limit data exposure and restrict precious data that helps with SEO. Companies have to cope by making do with less and innovating how they reach their target market. While not crippling, the future of SEO is undoubtedly challenging for new and old players.
A renewed focus on high-quality content means you have to step up your strategy to succeed.
     3. Adding Experience To Content
As mentioned, evidence points to content as the single most critically affected aspect of future SEO. Anything that fails to meet the heightened standard of search algorithms has little hope of ranking. This standard is the evolution of expertise, authority, and trustworthiness (E-A-T).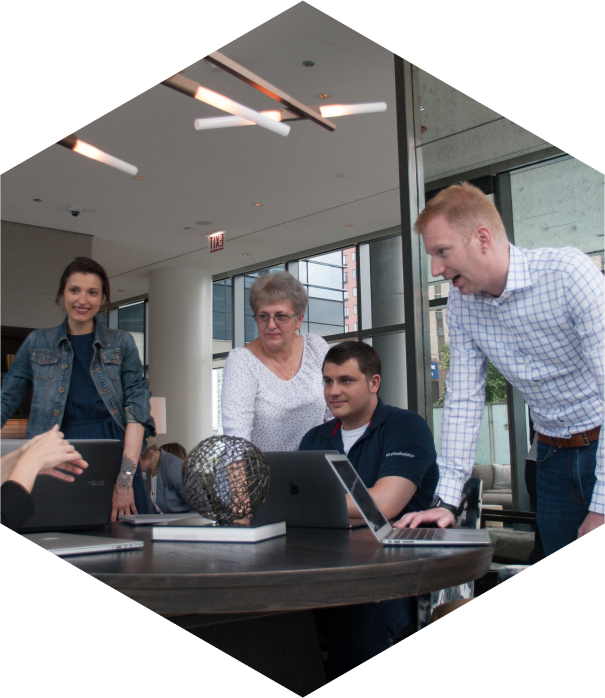 How Can We Help?

Fill out the short form below or call us at:



(888) 846-5382
Content that relies solely on the efforts of generative AI is going to be less effective. Technology has come far over the years, but it still falls short in some respects. Human intervention is crucial now more than ever because machine learning (ML) cannot yet imitate experience.
And Google now judges content based on experience, expertise, authority, and trustworthiness (E-E-A-T) rather than only the latter three. "Experience" was added to emphasize the human element of first-hand understanding of a topic in genuine and high-quality content.
How To Prepare for Changes in SEO
If the roles of AI and the future SEO are still confusing, try thinking about it this way:
SEO agency experts expect generative AI tools to become more widespread online.
As a result, search engines are adapting to sift through purely AI-generated content.
The human experience is more crucial than ever to produce content that meets needs.
Simply put, the future of SEO is shifting towards incorporating AI into your content and marketing strategies. At the same time, search engines are preparing for this. Google has already updated its algorithms to favor websites that focus on responding to search intent.
Preparing for what is coming is not as complicated as it seems. Start assessing yourself by using the following basic question checklist:
Am I investing in the right areas of my business?
How well do I know my target market's needs?
Am I creating genuine connections with my users?
How do I make my content better for customers?
Am I addressing all parts of the buyer's journey?
Summing Up
The future of SEO is customer-centric, and AI is only one of many tools you need to succeed. It remains imperative that you understand and emphasize the human element of content creation.
Are you trying to prepare your small business for the future of SEO? Contact us to learn how we can help.