When it comes to medical SEO, keywords really matter. In fact, they should form the foundation of your content. In this way, you can address and satisfy your patients' needs.
Medical SEO keywords are what your audience uses when they search for topics related to your practice. The right keywords, along with a properly optimized website, connect potential patients to your website.
Keywords provide search engines with clues to what people want. Using these clues, the search engines look through literally millions of websites for these keywords. The vast size of the internet alone means that you not only need to choose your keywords carefully, but also optimize your website. An optimized website is easier for search engines to crawl, and thus, produce the correct results.
However, choosing the most effective medical SEO keywords is not as easy as stating your area of expertise. It also centers around what is important to your existing and potential patients. SEO experts have access to advanced tools that help them to choose the ideal keywords. However, anyone can figure out their most effective keywords, with some practice.
---
Watch this video to learn more about the Digital Authority Partners approach to Medical SEO!
---
The Most Common Types of Medical SEO Keywords
     1. Unbranded and Branded Keywords
In medical SEO, branded keywords could be the name of a hospital or clinic, a drug company, or a famous doctor. Unbranded keywords are the ones most healthcare practices might use. For example, "dentist" is unbranded. "Dr. Dennis Dussledorf, DDS" is branded.
Typically, unbranded keywords describe the services offered or the patient's problem. Generally, branded keywords have the best-converting traffic since the searcher knows exactly who or what they are looking for. On the other hand, an unbranded keyword will bring up everything pertaining to it.
     2. Local and Global Keywords
For most healthcare practices, local SEO is the way to go. Unless you're a world-famous doctor, you'll simply want to get local traffic.
So, to narrow the results down, you need to include your location in your keywords. For example, "dentist Des Moines", or "Des Moines dentist" should narrow the search down to Des Moines. You could also include your neighborhood, in some instances.
     3. Short-Tail and Long-Tail Keywords
Short-tail keywords are just that, short. So, "dentist" and "dentist Des Moines" are both considered short-tail keywords. They will also bring up a lot of results.
Long-tail keywords provide more detailed information, and thus, narrow the search results. For example, "Des Moines dentist open on weekends" would be a long-tail keyword. However, while short-term keywords are easy to figure out, long-tail keywords can be more challenging. This is where a professional with access to high-level SEO tools can help.
     4. Primary and Secondary Keywords
This is self-explanatory; primary keywords are your main target, while secondary keywords help to support the main target.
So, while "Des Moines dentist" might be the primary keyword, "weekend appointments", "child-friendly", and "emergency appointments" could be secondary keywords. Also, your long-tail keywords can count as secondary keywords.
     5. Phase-Based Keywords
Medical SEO professionals often categorize keywords according to a patient's journey. For medical SEO, this could be unaware, problem aware, solution aware, and doctor aware.
Unaware is when they don't know they have a medical problem, but they may be aware of symptoms. Problem awareness is when they become aware that they have a defined illness. Solution aware is the treatment for their condition, which leads them to doctor aware, which is you.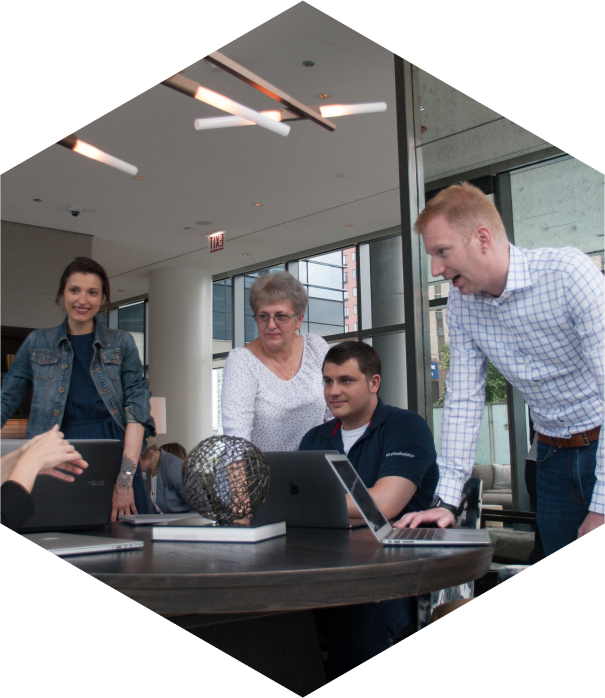 How Can We Help?

Fill out the short form below or call us at:



(888) 846-5382
This is a complex way to approach using keywords, and you might want to work with a professional.
     6. Audience Type Keywords
This type of keyword speaks to a particular audience, or demographic. While almost no searches are performed exclusively by one demographic, many skew heavily in one direction.
For example, someone searching for Alzheimer's treatment is likely the elderly spouse or adult child of someone suffering from that condition. Not always, but very often. So, if you are a geriatrician who treats Alzheimer's patients, "Alzheimer's family members" could be an audience keyword.
     7. Evergreen and Topical Keywords
Evergreen keywords are eternal, while topical keywords come and go with the trends. For example, "reconstructive surgery" is evergreen. But, plastic surgery to look like the latest Instagram celebrity is topical.
Google likes fresh content for topical keywords, so it pays to follow the trends to some degree. But, evergreen content produces long-term value for a website.
     8. Adding Carewords to Keywords
Today, feelings count as much as factual information when it comes to making decisions. How you and your website make people feel is also important. Words like "safe", "reliable", "friendly", and "neighborhood" are carewords. So, "friendly, neighborhood Des Moines dental office" combines carewords with keywords.
Choose the Most Effective Medical SEO Keywords
First of all, you need to do keyword research for your area. This will require learning how to use both free and paid keyword tools. These tools include your Google search console, the Google Ads keyword tool, the Moz keyword explorer, and Ahrefs.
Once you have a list of primary keywords, create a mix of the different keyword types; at a minimum, you'll need long-tail keywords, local keywords, carewords, and evergreen and topical keywords. These need to be strategically placed throughout your website.
However, your keywords need to be used in quality, useful content, not just thrown in anywhere. Once a potential patient finds your website, they need to be impressed with your knowledge, level of care, and expertise.
Choose one, or a small handful of primary keywords to target on each blog post or page. This needs to be carefully balanced between search volume, relevance, and complexity. This needs to be done on every page and every blog post.
Once your keyword strategy goes live, the search engines need time to crawl and index your site. Seeing an improvement in your search results can take months. But slowly, you should see positive results.
If all of this seems time-consuming and complicated, you're right. That is why medical SEO is a profession in itself. If you'd like to take up SEO as a hobby, go for it. But, as a busy, medical professional, hiring someone to do this for you can be more than worth it.