A paid social media agency's job is to make creative and attractive ads and publish them on apps and platforms to get you in front of your target audience.
Here are nine ways you can use social media ads to get more eyes on your brand:
Start a conversation with followers
Immerse your audience members
Run a branded hashtag campaign
Pique curiosity with a big question
Embrace theme and holiday ideas
Make interactive social media ads
Show corporate social responsibility
Be entertaining with video content
Share social proof for your brand
There's a lot to discuss, so get ready to take notes.
Let's go!
---
Want to learn more about the Digital Authority Partners approach to SEO? Watch this video!
---
1. Start a Conversation With Followers
Choosing the best social media platform to reach your audience is a complex problem, but it helps you make informed decisions moving forward. It is vital to know your audience intimately because each platform serves a diverse group of people.
That brings us to the first ad idea you should use on social media. Reach out to your followers with informal polls, surveys, and questions that start a conversation around your brand.
Pro: Conversations encourage engagement between your business and users.
Con: Managing your audience's replies and interactions is a challenging task.
2. Immerse Your Audience 
No marketing tool is more powerful than curiosity, which feeds on our natural human desire to know more. Take the 2007 film Cloverfield as an example. It ran a viral promotional campaign where fans had to comb through hints to investigate the then-unnamed film.
You do not need a big budget to make an immersive ad for your business. Immersive advertising should allow your target market to experience your brand, so focus your efforts there.
Pro: Curiosity drives audience engagement and increases brand awareness.
Con: An immersive ad campaign depends heavily on execution and relevance.
3. Run a Branded Hashtag Campaign
Hashtags depend on content to function as intended, so this ad idea works best paired with another. For instance, Coca-Cola and Nike work as brand hashtags because they are already well-known among consumers. Brand and campaign slogans are also effective as hashtags.
When choosing yours, make sure it is impactful and relevant to your core audience. Research existing hashtags to ensure you have one that promotes your brand and not someone else's.
Pro: Hashtags are a great way to increase visibility on social media platforms.
Con: You need high-quality content that inspires a viral brand hashtag.
4. Pique Curiosity With a Big Question
While uncommon, posing a rhetorical question is a fantastic way to draw attention to your brand. When you hear "Wassup?" or "Where's the beef?" you probably think of Budweiser and Wendy's, respectively. That is how memorable ad slogans create lasting impressions on consumers.
Others, such as "What would you do for a Klondike bar?" are more straightforward in their approach. Either way, questions are great for inspiring creative responses from your audience.
Pro: Catchy brand slogans make your business memorable to your audience.
Con: Questions are trickier to use, which makes them less preferable in ads.
5. Embrace Theme and Holiday Ideas
Celebrations are a prime means of connecting with your customers in a new way. Market your products and services as a way to help friends and families get together. Of course, different holidays spotlight different aspects of life to help people connect with your brand.
For example, Halloween is about the strange and weird, while Valentine's Day is about love and relationships. Balancing your unique angle with subtle marketing is the key to this approach.
Pro: Customers love holiday-themed content because it is refreshing.
Con: It might be hard to sensibly match your brand with certain holidays.
6. Make Interactive Social Media Ads
Elevating the customer experience is a growing social media trend. Add it to your strategy as soon as possible. If you have ever heard of virtual fitting rooms, you know why customers love it when brands incorporate cutting-edge technology into their apps and websites.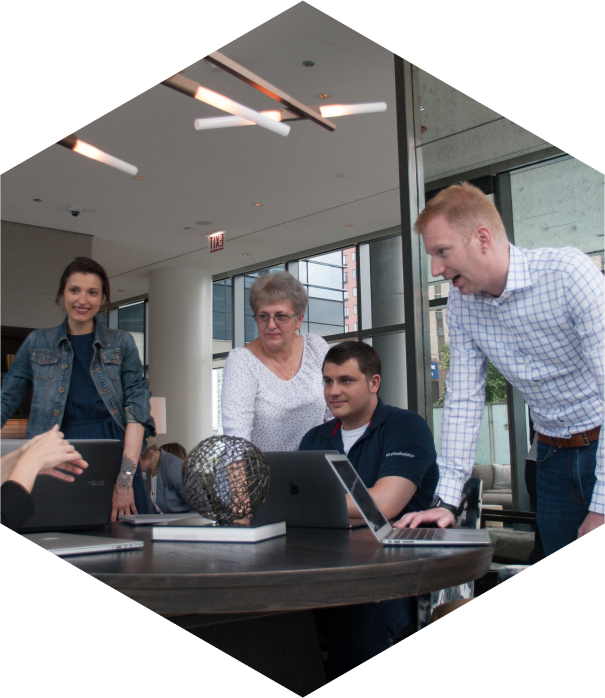 How Can We Help?

Fill out the short form below or call us at:



(888) 846-5382
Emerging technology, including augmented reality (AR) and virtual reality (VR), is sure to shake up marketing as you know it, so consider learning more about them for your business.
Pro: Interactive ads and tools help spread the word about your brand quickly.
Con: You need to invest large sums of money to develop interactive content.
7. Show Corporate Social Responsibility
Today's customers expect more than company products and services. They care about the how, where, and why as much as the what. In other words, customers, especially Gen Z, watch brands and their approaches to sustainability.
Make ads that highlight your plans for corporate social responsibility (CSR). Humanize your brand and show customers what you care about and how you give back to the world.
Pro: People who identify with your brand's values become loyal customers.
Con: Any misstep in cultivating your CSR can seriously damage your reputation.
8. Be Entertaining with Video Content
Short-form video is one of the most effective ways to gain traction online. Just look at TikTok, whose success caught the attention of Instagram and YouTube. These two later implemented similar features on their respective platforms.
Pro: This type of ad is incredibly flexible and offers a lot of utility for your brand.
Con: Video content must be consistent and regular to be effective in advertising.
9. Share Social Proof for Your Brand
Like comments, social media ads increase marketing ROI and profits, so it makes sense to combine the two. Customers want to know what to expect from brands, and you bring them that information by sharing user reviews in your ads.
If you run ads like this, make sure to communicate with the customer and get their consent first.
Pro: Customers who need convincing appreciate knowing more about your business.
Con: It can be hard to convince people that your reviews are genuine and not bought.
Summing Up
Social media is lucrative for advertising campaigns if you do it right. To reach your audience, you must know where to find them, which means thoroughly researching the different apps and platforms available. Choose your top two or three ideas, then start implementing your ad strategy.
Need help planning your social media ad strategy? Contact us to learn how we can help.