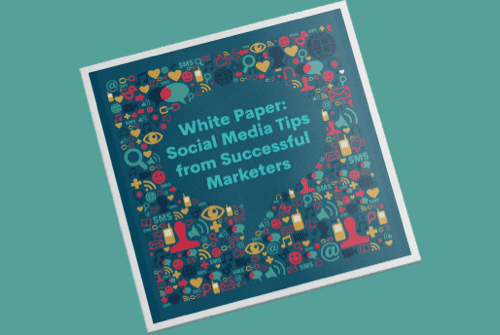 White Paper: Social Media Tips from Successful Marketers
Creating an effective social media strategy can boost your conversions and lead to an increase in sales.
But this isn't possible unless you avoid the traps that lead to some of the most common social media mistakes that companies make….usually without even realizing it. In this social media white paper, you will learn what to do and what not to do with your social media strategy in 2021 and beyond. 
A social media white paper serves as a marketer's guide to social media success. Similar to a traditional white paper, a social media white paper aims to educate business professionals on the power of social media marketing, laying out the most effective methods for creating a robust social media strategy.
There's a lot of information out there about developing social media campaigns, and maximizing your presence on these channels. On the other hand, there is very little actionable content about how businesses can identify and avoid the biggest errors that can stall their marketing strategy.
Digital Authority Partners has reached out to a wide range of successful marketers about the social media strategies they use to achieve their goals.
In this actionable social media white paper, you will learn how to:
Spot the 9 most commonly-made social media mistakes, and understand why businesses keep making them

Post original content based on the needs of each social media platform

Find each platform's 'sweet spot,' and learn about the expectations consumers have when they use social media channels

Properly target your prospects, and create content with the right message on the right platform

Prioritize one social media platform over another for best marketing results

Hire a professional social media expert or agency. This is a crucial step for your company's success

Know when and when not to post on social media

Focus on selling your company's 'story,' instead of the hard sell

Establish concrete goals for you social media campaigns

Identify metrics to determine social media marketing ROI

Understand the three cardinal rules when it comes to posting offensive or controversial content

Ensure that you prioritize accuracy when it comes to posting content.