Pay-per-click (PPC) means you only pay when someone clicks on your ad. Sounds good? But how do you ensure your ads appear in front of people looking for your products or services?
Any PPC agency would tell you it takes more than clicks for an ad to succeed. You need a solid strategy to reach more people and get more leads.
This guide discusses the following steps to creating a strong PPC strategy:
Establishing goals
Defining keyword strategy
Improving ad content
Designing landing pages
Boosting Quality Score
Let's go!
---
If you want to learn how Digital Authority Partners can increase your PPC effectiveness, watch this video!
---
1. Establish Your PPC Goals
Define your goals and objectives before creating ads and landing pages. Do you want to boost brand awareness? Do you use display and social media ads? Do you aim to increase sales of a new product?
With defined goals, you can better organize your efforts and focus on fulfilling them. You, therefore, effectively make ad-related decisions like selecting the right ad type or platform that suits your audience, products, and services, among many others.
Here are more tips to help you define your goals.
Evaluate your business needs. Ask yourself, "Why do I think my company needs PPC?" or "What do I want to achieve with PPC?" Your answers reveal your needs and help you develop your PPC plan.
Create realistic goals. Focus on what you want to achieve and commit to this goal. Use the SMART (specific, measurable, attainable, relevant, and time-bound) goals guide to create realistic goals.
Set short and long-term goals. Set weekly, bi-weekly, or monthly goals depending on the extent of your campaign. Short-term goals are your benchmarks to help you in more complex campaigns. Meanwhile, long-term goals define the overall performance of your PPC strategy.
2. Research Relevant Keywords 
After establishing your PPC goals, research and list relevant keywords that you use for your ad. The keywords should align with phrases your target audience uses when searching for products or services similar to yours.
Keyword research is not something you do. Rather, it is a continuous process that you must do thoroughly to ensure a successful PPC marketing strategy.
These tips should help you find keywords and create your list.
Use keyword research tools. These tools help you find relevant keywords to target. You also get an idea about which keywords your target audience use in their queries. One of the most popular tools is Google Keyword Planner.
Adopt the audience's point of view. This helps you identify the words or phrases they use to look for your business, products, or services. A local electrical contractor's customers may be looking for "electrical repair," "electrician near me," or "residential electrical help." This contractor ought to leverage these keywords.
Include long-tail keywords in your list. These are longer and more specific phrases that your audience uses. Long-tails allow you to create highly-targeted ads and present these to customers who are more willing to buy.
Review your keyword list. Look for underperforming keywords and remove these right away. This optimizes your strategy and lets you focus your budget on relevant terms. You can view and download your keyword performance from Your Google Ads account.
3. Improve Ad Content
About two-thirds of consumers have clicked on a Google ad. This means that you need to make your ads inviting and clickable. When creating your ad content, think as your target does; consider their pain points. Doing so helps you develop relatable ads that helps reader believe  that you have the answer to their concerns.
Take note also of the technical requirements of where you plan to place your ads. For example, Google Ads has a 70-character text ad limit. Meanwhile, the ad headline has a 25-character limit. Keeping these limitations in mind helps you optimize your ad copies.
These ad copy tips can help:
Get straight to the point. Let your audience know that you have what they are looking for. Do not waste time with unnecessary words and complex terms.
Use the active voice. This makes your ad more meaningful and interesting.
Place your keywords in your ad. Keywords help your ads show up in relevant searches. Place these naturally on your headline and ad copy.
Add a strong call-to-action (CTA). Use words like "Sign Up Now" or "Yes, I Want It!" at the end of your ad text.
Ad content is not just text. Make your ads eye-catching and your value proposition straightforward by including videos or images. When using videos, remember that the first few seconds must count. So, in this part, highlight your brand's features and benefits. Meanwhile, optimize your images and brand logo to fit different screen sizes.
4. Design Great Landing Pages
Search advertising spending will reach around $260 billion in 2022, and one of the most crucial components of search ads is a great landing page. Excellent ad copy must have an equally engaging landing page.
The message on your ad must match the message on your landing page. If the keyword is the question, the landing page becomes the answer.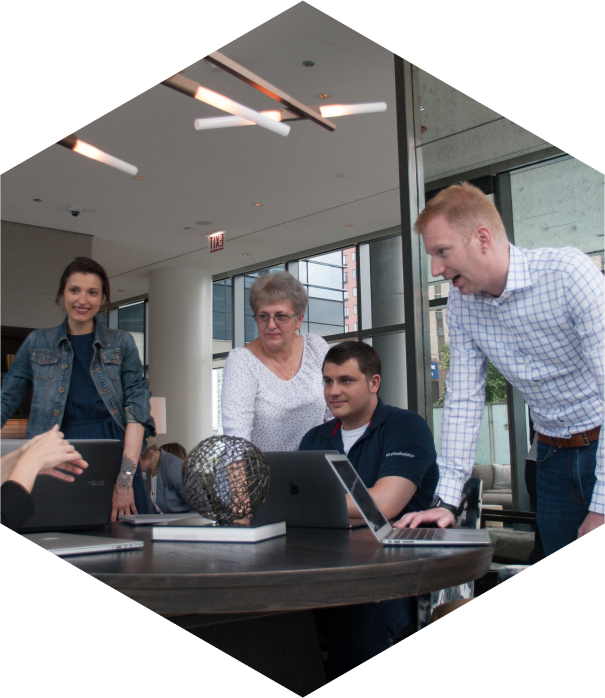 How Can We Help?

Fill out the short form below or call us at:



(888) 846-5382
Landing pages aim to convert customers who click the ad copy. Develop a persuasive and highly optimized landing page to increase conversions. These tips can help you create compelling landing pages.
Use your keywords. This helps search engines understand what your landing page is about and what searches your ad should be in.
Include conversion points. Your contact details, like your phone number, email, and location address, should be easy to find on the page. You may use your business phone number as your conversion point in your campaign.
Add visuals to your content. This engages your target audience and encourages them to read your content and take action.
Remove all distractions. Keep your message simple and easy to understand by removing distractions such as moving images, GIFs, etc. Place only one option to keep your page organized, systematic, and engaging.
5. Improve Quality Score (QS)
Your QS is an essential part of a successful PPC campaign. It tells you how well your ad quality contrasts with other advertisers'. QS is a scale from one to ten; the higher your score, the lower your cost-per-conversion (CPC).
A high QS means your ad meets the needs of your potential customers. And the more you meet customer needs, the less your PPC charges. So how to improve QS? These tips can help.
Create tailored ad copy. Include your keywords to increase relevance and user experience.
Use a granular account structure. Arrange your account to create many targeted ad groups to make better, highly-targeted ads.
Create relevant landing pages. These pages promote the best user experience with a short conversion path.
Include ad extensions. These add information about your company, like your business phone number, location, products, seller ratings, pricing, etc. Google considers ads and ad extensions when computing QS.
Optimize your ad copies and landing pages. Review and improve your ads and landing pages to improve your QS. Take time to test different versions of your ads to find out what drives a higher click-through rate.
Get professional PPC help. Hire an effective PPC partner to handle your campaign and increase your return on investment. Be sure to do a background check on your target agency. Look for client reviews and ask for case studies.
Summing Up
To create an unbeatable PPC strategy, remember these steps: establish goals, define your keyword strategy, improve your ad content, design good landing pages, and finally, boost your Quality Score. With all these steps considered, you have better, more effective paid ads to meet your goals.
Do you want to find out more about PPC? Call Digital Authority Partners to get the most out of your PPC campaigns.