So, you've decided an SEO agency is your method of choice for improving your search engine rankings. However, it's a competitive and confusing world, with new SEO experts popping up daily. Discovering how to choose an SEO agency can be a difficult task. You'll find varying advice and guidance on the topic, but we've assembled five tips we think people often miss out before beginning their search. Let's talk through them so you can find an SEO agency perfect for your business.
---
Want to learn more about the Digital Authority Partners approach to SEO? Watch this video!
---
What Does An SEO Agency Do?
An SEO agency is a third-party company that specializes in search engine optimization. Their area of expertise is improving your ranking position on SERPs (search engine results pages), driving more traffic to your website, and improving conversions. Sometimes, marketing agencies incorporate SEO services into their offerings, but many companies focus purely on search engine optimization.
     1. Analyze Your In-House Work
First things first, before you look externally, you need to assess your current position. Likely, you're already doing some form of SEO in-house. Taking the time to analyze how well you're performing in certain areas or taking note of the expertise of your existing team will enable you to pinpoint what you need an agency to do for you. For example, you may have a copywriting expert on your team, but lack technical and coding skills. Therefore, you don't need assistance creating SEO-optimized copy, but you need an agency well-versed in technical SEO.
While this enables you to narrow your search down to agencies that offer the services you need, it also reduces the amount of work you have to outsource. As you'd expect, the more you outsource, the more costly SEO becomes. If you have an established in-house team, aligning its efforts with an external agency will be most impactful.
     2. Experience In Your Industry
When you're thinking about how to choose the best SEO agency for your company, one of the most critical elements is the experience they have in your industry. Most marketing directors and business owners want to see results quickly, and working with an agency that knows your sector already enables this. This point is significant for those who work in niche markets requiring highly specialized knowledge.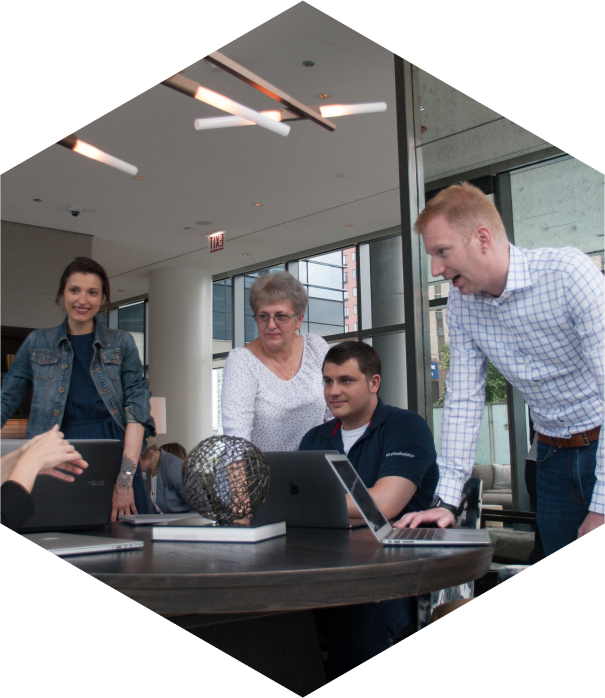 How Can We Help?

Fill out the short form below or call us at:



(888) 846-5382
However, it would be best if you remembered organic search results could take time – weeks, months, or even years.
An SEO agency with proven results in your niche can hit the ground running. They've already deeply understood your marketplace, competitors, and target audience. Additionally, their work will have seen them formulate a winning strategy for inspiration.
     3. Beware of Overpromises & Guarantees
The best and most experienced SEO agencies will never make promises such as how much they'll improve your traffic, the amount of revenue they'll produce for you, and how they'll rank you in the first position for all primary keywords. So why don't they promise this? Because the world of SEO is completely unpredictable, making it impossible to make specific guarantees.
Beware those companies who make exaggerated promises, as it's highly likely they won't keep to them. Rather than being sold on the results, they say they'll generate for you, ask to see their work for similar companies and the impact they've made. As a result, this is tangible proof that they're good at what they do and should be able to replicate success for your company.
     4. Accessibility & Communication
There's nothing worse than working with a third party you can never get hold of, doesn't answer your questions, and dodging any concerns you have. Working with an agency should be a partnership – you're working together to generate results for your business. You can usually perceive how attentive and client-focused an agency is from the initial meetings. If prepared with background research and analysis of your company, respond to your questions thoroughly, and respond to emails and calls promptly, they'll likely continue this behavior.
However, if they do the opposite, it's better to steer clear and choose another partner company.
     5. Quality of Reporting
Data analysis and reporting are how you judge the success of an SEO agency. Many agencies give the rest of us a bad reputation because their reporting focuses on numbers that don't matter. They gloss over their failings with data that makes them look good. Before signing a contract with an agency, you must agree on the most critical metrics and ensure your reports' involvement as standard.
Agencies can easily manipulate conversions depending on the conversion attribution models and goal tracking they use, meaning skewing one of the most crucial metrics to look better than it is. Therefore, we suggest discussing things like tagging strategies, goal tracking, and attribution models in initial meetings – you need preparation on what to expect.
Finally, let's discuss the frequency and nature of reporting. Usually, an agency will report monthly, with the option of discussing the report with the person managing your account. However, they may not offer you the opportunity to ask questions or have a call with you. Instead, they'll do that quarterly. We recommend pushing for monthly discussion and analyzing every report thoroughly.
In Summary
Now you know how to pick an SEO agency! Remember, it's a competitive space. Unfortunately, this means the quality of agencies varies greatly. If you follow our five steps above, you'll be able to spot those that aren't right for your business, enabling you to select the agency most equipped to deliver the desired results. Get to know your team, their skills, and the gaps you need to fill. Find an expert to fill those gaps, and you're on your way to a winning strategy.
If you're already working with someone who isn't delivering, check out these actions you can take when an SEO agency isn't producing results.
If you'd like to discuss SEO strategies and how you can improve, get in touch with our experts today.